As news of rock legend Tom Petty's death spread Monday, his fellow entertainers — including musicians from every genre — honored the Gainesville, Florida-born star, who scored Top 40 hits in the 1970s, '80s and '90s as both a solo artist and as the leader of Tom Petty and the Heartbreakers.
The three-time Grammy winner and Rock and Roll Hall of Famer — who, along with rock icons Bob Dylan, George Harrison, Roy Orbison and Jeff Lynne, was also a member of the 1980s supergroup Traveling Wilburys — was best known for his jangly rock singles, including "American Girl," "Refugee," "Don't Do Me Like That," and "Free Fallin'.'"
He and his band the Heartbreakers landed their first No. 1 album on Billboard's Top 200 charts in 2014, "Hypnotic Eye."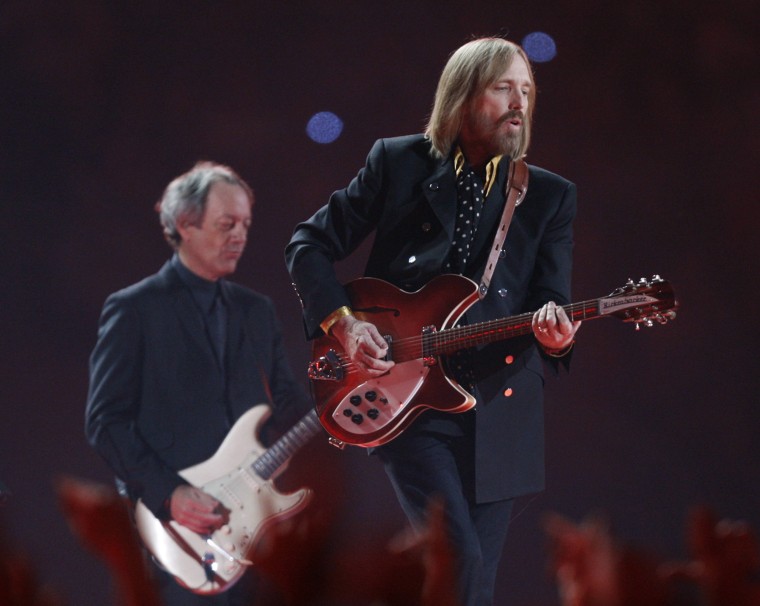 Petty died Monday after suffering a cardiac arrest. He was 66.
Celebrities and friends took to social media to share condolences and memories of the rocker.