Like so many relationships gone awry, Carrie Underwood's latest duet opens with romantic images of beauty and banter before degenerating into complaints about nagging in-laws and urine on a toilet seat.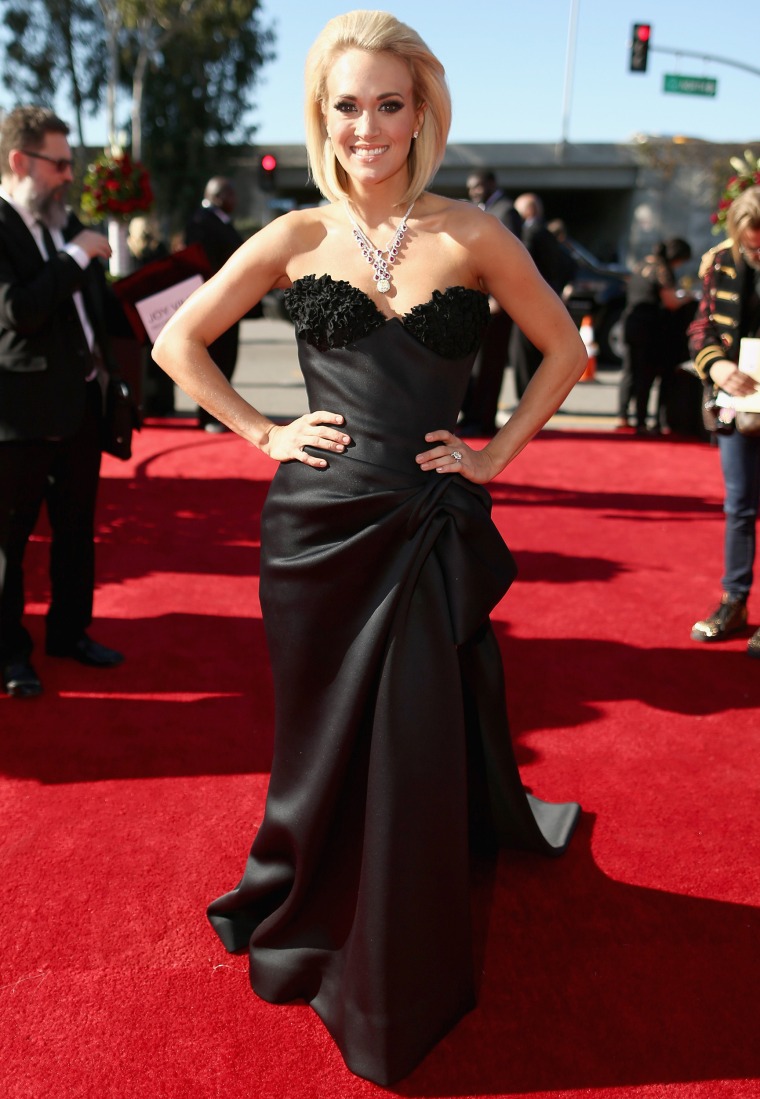 But if you ask Underwood's "We Can't Stand Each Other" duet partner, radio host Bobby Bones, the seven-time Grammy Award winner still makes the latter lyric sound appealing. Well, almost.
"Who knew peeing on a toilet seat was beautiful?" Bones told People magazine, which posted a link to the full song on the magazine's website Monday. "It's classy when Carrie sings it. You almost think, 'Wow, this is very pretty.'"
Co-writing the track with Keifer Thompson and Lindsay Ell, Bones said its inspiration wasn't Underwood's seemingly solid relationship with husband Mike Fisher, but rather the opposite of the Tim McGraw song "It's Your Love," adding, "It was just a real life tongue in cheek relationship song." The duet is part of Bones' musical collaboration with the Raging Idiots for a comedy album cleverly called, "The Critics Give it 5 Stars."
Accompanied by piano, echoing guitars and drums, Bones' character opens the deceptively earnest ballad with, "When you walked in the room / All I saw was you / You're so pretty / You're so pretty."
Underwood seems just as cheery. "You smiled and said, 'Hi' / And we talked all night / You're so witty / You're so witty."
RELATED: Happy birthday, Carrie Underwood! See 12 times she charmed us on Instagram
Despite the promising start, they harmonize on a more pessimistic chorus: "And now we can't stand each other." While Bones laments, "I can never watch a game in peace," Underwood's got her own gripes: "You leave your dirty dishes in the sink / And you're always peein' on the toilet seat."
The battle of the sexes rages on in the second verse, as Underwood complains about the laziness and shape of Bones' alter ego, who mimics the mom of Underwood's character: "'When are you gonna take my daughter somewhere nice? When are you gonna do argh argh argh argh?' — Ugggggh."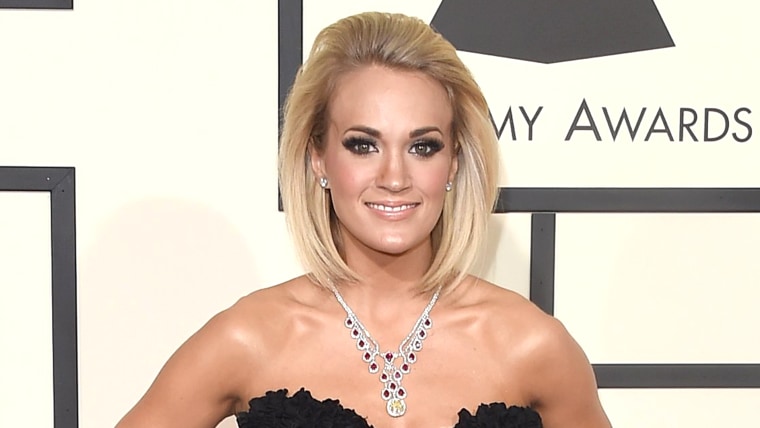 Although they repeatedly contend "I'm better off without you," the two vocalists make amends as the song winds down.
"You know all that stuff I just said?" Bones asks.
"Yeah?" Underwood replies.
After a pause, Bones admits, "I'm sorry."
Underwood appears to accept, adding, "I'm sorry, too."
Bobby Bones and the Raging Idiots' "The Critics Give It 5 Stars" is scheduled to be released Friday.
Follow TODAY.com writer Chris Serico on Twitter.