First photos from the set of the "The Amanda Knox Story," filming in Rome, have emerged. Actress Hayden Panettiere is playing Knox in the film, which is set to become a Lifetime Original Movie. The movie is set to air in 2011, and tells the story of Knox, the American exchange student in Italy who after an 11-month trial was found guilty of murdering her roommate, Meredith Kercher.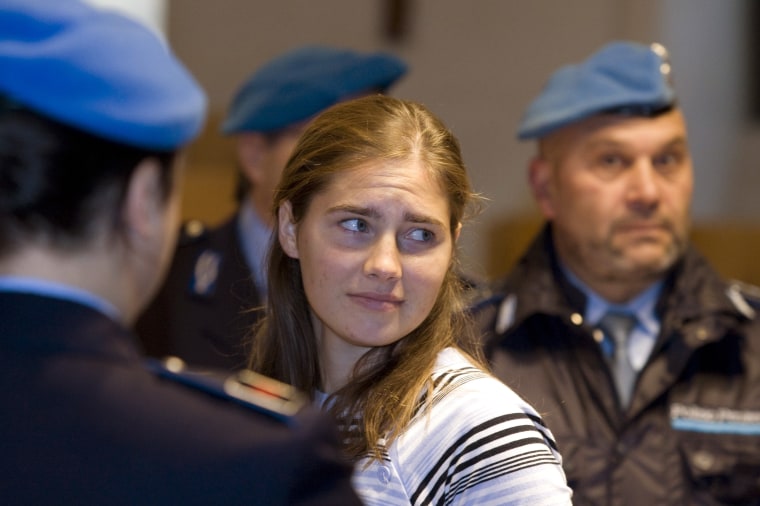 Knox's appeal trial begins Nov. 24. On Nov. 8 she was indicted for a second time by an Italian court, this time for allegedly slandering Italian police for saying they were abusive when they interrogated her in 2007.
In September, Kercher's family expressed displeasure over the making of the Lifetime film.