/ Source: The Associated Press
When John Waters and Martha Stewart both offer up Christmas albums, you know for sure that everyone is ready to cash in on the season. But that doesn't mean there aren't some good holiday discs. Whether you want the jazzy sounds of Diane Krall or the traditional R&B of Faith Evans, you'll find the holiday album that fits your family just right.
Diana Krall, "Christmas Songs" Diana Krall doing Christmas songs on the aptly titled "Christmas Songs" is sure to please her fans, jazz lovers, and anyone looking for a smooth-sounding, wholly predictable holiday disc.
Krall delivers exactly what one would expect with these 12 mainstream tunes, seven of which are backed by the Clayton/Hamilton Jazz Orchestra.
Krall takes no risks with the song selection, sticking to such standards as "The Christmas Song," "White Christmas" and "Jingle Bells."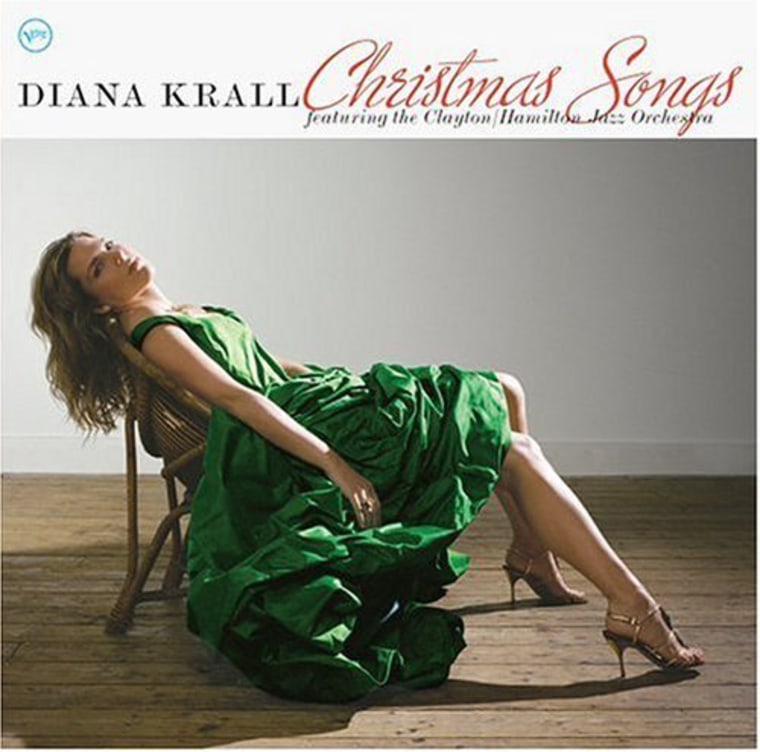 While Krall applies her distinctive singing to each, she doesn't do much to transform the songs into something new.
The most effective tune on the disc is the less-frequently covered Irving Berlin's "Count Your Blessings Instead of Sheep." On this one, Krall really seems to put her heart into the sentiment that is just right for the holiday season.
It's also worth noting that Krall fans who worried that last year's pop crossover album "The Girl in the Other Room" meant the end of her jazz career can rest easy. She's back in the fold with "Christmas Songs," with all the positives and negatives that brings with it.—Scott Bauer
Michael McDonald, "Through Many Winters — A Christmas Album"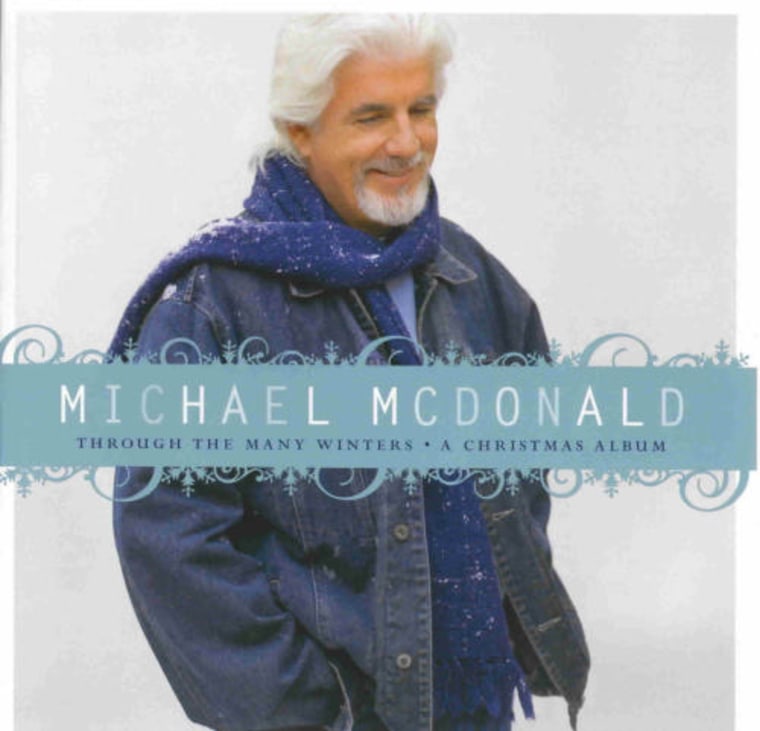 It's fitting that Michael McDonald's Christmas album is being released by Hallmark — like the greeting card company, this CD aims to reach the widest possible audience by offering a variety of styles for many different moods.
However, on a Christmas CD, just one will suffice. And while McDonald's soulful, smooth-as-velvet voice melts the heart in any genre, "Through Many Winters" fails to resonate because it never stays with one sentiment long enough to let you enjoy the moment.
The CD starts off with a somber, reverent version of "Silent Night," followed by an equally poignant "O Holy Night."
Then things start to get unwieldy. "Come, O Emanuel/What Month Was Jesus Born" is reggae-inspired, AND recalls the funk of an old Doobie Brothers jam. Elsewhere, there's an infusion of blues, Celtic melodies, and even a sensuous groove that seems more appropriate for unwrapping presents in the bedroom than in front of the Christmas tree.
In the end, "Through Many Winters" has tries too hard to be the Christmas album for everyone — and satisfies fewer than intended.—Nekesa Mumbi Moody
Faith Evans, "A Faithful Christmas"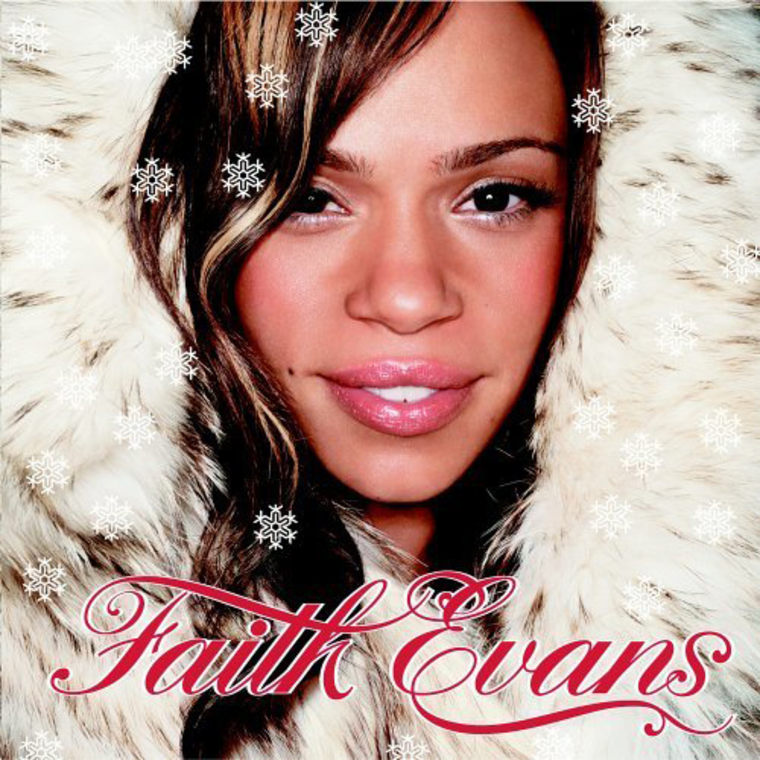 Too often, Christmas CDs by today's R&B acts confuse style with substance — they update yuletide classics by simply adding some hip-hop beats or overwrought gospel inflections instead of inhabiting the soul of a song.
But Faith Evans shows how it should be done on her top-notch CD, "A Faithful Christmas." Though she's known for songs tinged with hip-hop, she mainly sticks to traditional R&B here, sounding downright old-school on songs like "The Christmas Song" and "White Christmas."
Evans' smoky, sultry voice is perfect for the sassy "Merry Christmas Baby" — you think she's giving her fiery performance in an old juke-joint instead of a studio. And she does her best James Brown on the party jam "Soulful Christmas," performed originally by the Godfather of Soul himself. She even manages to put her own stamp on the Donny Hathaway classic "This Christmas," with a gorgeous arrangement that showcases her powerful vocals.
But this is no retro CD. The musical arrangements are modern and fresh, and Evans' delivers new passion to standards like "O Come All Ye Faithful." With "A Faithful Christmas," Evans has delivered an album that manages to be both contemporary and timeless.—Nekesa Mumbi Moody
Jane Monheit, "The Season"Like a yuletide fire, Jane Monheit's smoky, sultry vocals can warm up those cold winter nights. Her first holiday-themed CD finds the singer straddling the line between retro-pop and jazz as she offers an appealing collection of secular winter-weather tunes, including Donny Hathaway's soulful "This Christmas," a Brazilian-tinged version of the Carpenters' "Merry Christmas Darling," and a briskly swinging medley of "I Love the Winter Weather/I've Got My Love to Keep Me Warm.".
With an assist from arranger Rob Mounsey, Monheit offers fresh new takes on some perennial Christmas favorites. She hauntingly sings "I'll Be Home for Christmas" a cappella as an introduction to "Have Yourself a Merry Little Christmas," inspired by Judy Garland, on which she caresses and stretches out the melody over a delicate string accompaniment. "Santa Claus Is Coming To Town" gets a funky treatment with Monheit's vocals pushed along by bursts from the horn section.
There are more obscure offerings, ranging from the 19th century carol "I Heard the Bells on Christmas Day" (a lovely duet with the up-and-coming guitarist Miles Okazaki), to the brassy "The Man With the Bag," with a gritty solo by tenor saxophonist Andy Snitzer.
Monheit is a vocalist for all seasons who is equally adept at slow tempo ballads such as the gossamer-like "Moonlight In Vermont" and uptempo swingers like "Sleighride," both of which she performs with her working quartet, including husband Rick Montalbano on drums.
Monheit concludes the CD with "My Grown Up Christmas List" offering an appropriate prayer this holiday season that there would be "no more lives torn apart and wars would never start."—Charles J. Gans
Various artists, "40 Years: A Charlie Brown Christmas" Various singers and instrumentalists contributed to this collection of 12 newly recorded songs from the "Peanuts" Christmas TV special and other holiday tunes.
Viewers of "A Charlie Brown Christmas," which first aired in 1965, will probably recognize the cool and catchy light jazz melodies Vince Guaraldi wrote for the half-hour animated story.
Among those heard here are "Linus and Lucy," with Dave Koz on saxophone; "Skating," performed by Norman Brown; and "Christmas Time Is Here," with vocals by Brian McKnight.
Rick Braun performs "My Little Drum," Guaraldi's adaptation of "Little Drummer Boy." Other familiar instrumentals include the classics "O Tannenbaum" and "Fur Elise," played by Gerald Albright and David Benoit, respectively.
"The Christmas Song" ("Chestnuts roasting on an open fire ...") gets a passionate jazz rendition by Chaka Kahn that might make traditionalists squirm a bit. On the other hand, Toni Braxton sounds too lethargic on the usually jovial "It's the Most Wonderful Time of the Year."
Stealing the show is Vanessa Williams with "Just Like Me," a tender new ballad that she sings with sweetness and grace.
Overall, the album provides pleasant listening, and its Christmas theme isn't so overbearing that it couldn't be enjoyed any time of the year — maybe even at that Fourth of July barbecue.—Ron Berthel
Various Artists, "The Holiday Collection"Martha Stewart isn't necessarily the name that springs to mind when you think of music, but over the years her face has graced a handful of smartly selected compilations. She, or a loyal employee, has taste there, too.
So it is with her three CD "The Holiday Collection." Each disc has a theme — traditional, classical and jazz — and is accompanied by a set of cards with recipes and craft tips. Oh, and an ad for Martha's DVD holiday collection.
One could yearn for a more adventurous spirit; Eartha Kitt's "Santa Baby" and "The Little Drummer Boy" duet between Bing Crosby and David Bowie will be overplayed enough the next month without Stewart's help. But that's not really the point, is it? What you're buying is tasteful background music for a holiday party, and this doesn't skimp on old favorites.—David Bauder
Steve Lukather & Friends "SantaMental"Like many artists who want to do a Christmas album, Steve Lukather, the guitarist from the band Toto, had a handful of good ideas. And then he found himself with another half hour or so of disc space to fill.
The result, "SantaMental," is like a lot of other Christmas compilations, showing moments of brilliance and a few memorable moments, sandwiched around forgettable filler.
First the good: The album kicks off with a roar in the instrumental "Joy To The World," which is set to the frenetic drum beat of Van Halen's "Hot For Teacher" and features a duet with none other than Eddie Van Halen himself in his first new studio work in years. It's clever, catchy and charismatic, one of the few new Christmas tracks that has a chance of being remembered in future years.
Light years away in a different direction is "Jingle Bells," which uses Sammy Davis Jr.'s vocals from the original Reprise recording, set to a modern rock beat, which works a lot better than it might sound in theory. Former Guns N' Roses guitarist Slash adds a nice touch to the bluesy "Broken Heart For Christmas," and Steve Vai joins in on a power-chord-laden "Carol of the Bells."
But much of the rest of the album devolves into indulgent jazz noodling that meanders through several tracks and ultimately goes nowhere.—Wayne Parry
Various Artists, "A John Waters Christmas" Warning: "A John Waters Christmas" should not be placed in a five-disc player set on random at a holiday party.
Not when a song such as "Here Comes Fatty Claus" could pop up, complete with its refrain about St. Nick carrying a sack of something (hint: it's not toys).
This compilation, culled by eccentric film director John Waters, is the perfect antidote for those weary of hearing the same saccharine Christmas songs over and over (and over) again from November till January.
The songs here include the famous (Tiny Tim) and the obscure (Roger Christian).
Anyone who listens to the overly earnest and unintentionally frightening Little Cindy giving her holiday prayer and doesn't get a chill down their spine truly has no feelings. Her song, "Happy Birthday Jesus (A Child's Prayer)," could fit just as well on a Halloween compilation as it does here.
But the coup de gras, without a doubt, is "Santa Claus is a Black Man" by AKIM & the Teddy Vann Production Company. According to Waters, he was searching his entire life for a copy before finding one on eBay "at a great deal of personal expense."
Call it kitsch, Americana, or the stuff Fatty Claus is carrying around, "A John Waters Christmas" is sure to be a welcome break from the banality of the usual Christmas fare.—Scott Bauer
SAVAE, "La Noche Buena"When you think about old American Christmas songs, "Have Yourself a Merry Little Christmas" and "I Saw Mommy Kissing Santa Claus" come to mind. But let's go back a few more years, say, to the 16th century.
The San Antonio Vocal Arts Ensemble rummaged through the cathedral archives of Portuguese chapel masters and assembled Meso-American and European period instruments to capture some of the first Christmas music written in the Americas for "La Noche Buena." The eclectic compositions draw from the music and languages of Indigenous Americans, such as the Aztec, Maya and Inca peoples, as well as recently converted African slaves. Lyrics include lines like "Be Joyful brother Anton/that Jesus is born in Guinea!"
SAVAE's pristine a cappella work and thorough research imbues these songs with dignity and reverence. The percussion work is subtle but telling of the Afro-Latin influence. Try this CD at the holiday party to impress your friends and warm the atmosphere.—Aimee Maude Sims