Uncle Jesse was known for many things on "Full House" — his motorcycle, his band, his Elvis-worthy 'do and his love for Aunt Becky — but the one thing that never changed over the course of the hit sitcom was his catchphrase: "Have mercy!"
He even gave a nod to it in the Netflix reboot, "Fuller House."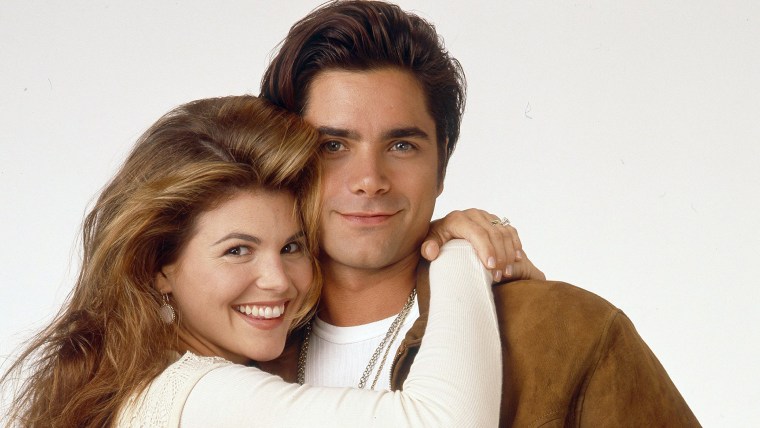 And now, almost 30 years after first uttering the exclamation, actor John Stamos has revealed just how Jesse Katsopolis got his flirty go-to line — and the credit goes to Garry Marshall.
MORE: TV and film great Garry Marshall turns 80: Pick the best of his best
At the TV Land Icon Awards, Stamos said that the respected director, producer and writer told him he needed to make the then-new role his own.
"He always said, 'Get a catchphrase, you need a catchphrase,'" Stamos recalled while Marshall stood by his side onstage. "I'm not kidding you. The 'have mercy' thing came out of, 'Oh sh--! Garry told me I had to have a catchphrase.'"
MORE: Olsen twins on 2nd season of 'Fuller House'? Why John Stamos has 'a good feeling'
And Marshall might just inspire him again. The TV and movie legend pointed out that Stamos needs a new catchphrase for the series "Grandfathered."
The actor already had an idea: "Ugh, my back!"
Follow Ree Hines on Twitter.