Has Sienna Miller found love in Bloom?
Miller — who was two-timed by nanny-loving Jude Law — was spotted being openly affectionate with "Lord of the Rings" hottie Orlando Bloom at a polo event. Bloom, for his part, has been involved in an on-again, off-again romance with Kate Bosworth.
Miller and Bloom chatted, held hands, and she put her arm around his waist — and even sat on his lap, according to various reports.
"[T]hey looked very sweet and Orlando was very protective towards her," a source told the London Daily Mirror. "They talked for ages but Sienna jumped off his lap pretty sharpish as she could feel everyone staring at them. She gave him her number and they arranged to meet again, away from prying eyes. She then left with her friends but looked sad to be going. She kept turning around to say goodbye to him."
Judge not, lest ye be judged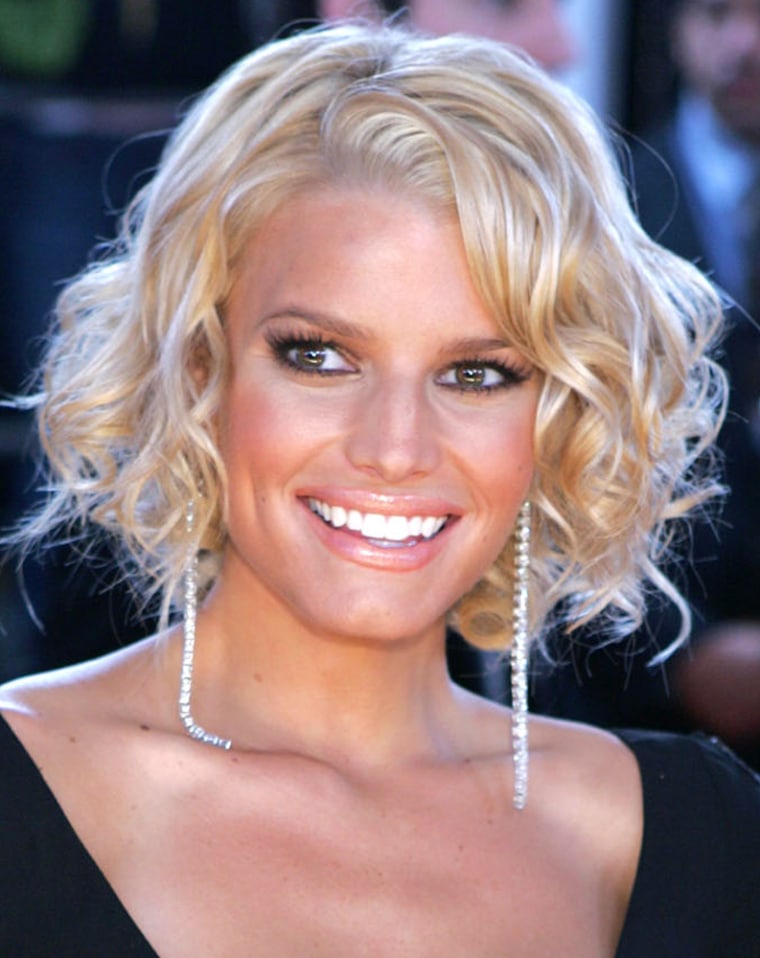 Jessica Simpson is telling some Christians to take a walk.
A group called The Resistance has accused Simpson of looking like "a stripper" in her video for "These Boots Were Made for Walking." In the video, the "Dukes of Hazzard" star washes a car while wearing a barely-there bikini.
But Simpson, a pastor's daughter, says that sort of attitude is why she didn't pursue a career as a Christian singer. "It didn't really surprise me because I grew up with a lot of that backlash," Simpson said, according to World Entertainment News Network. "That's why I didn't end up going into the Christian music industry. I think that if they're really good Christians the judgment wouldn't be there."
Notes from all over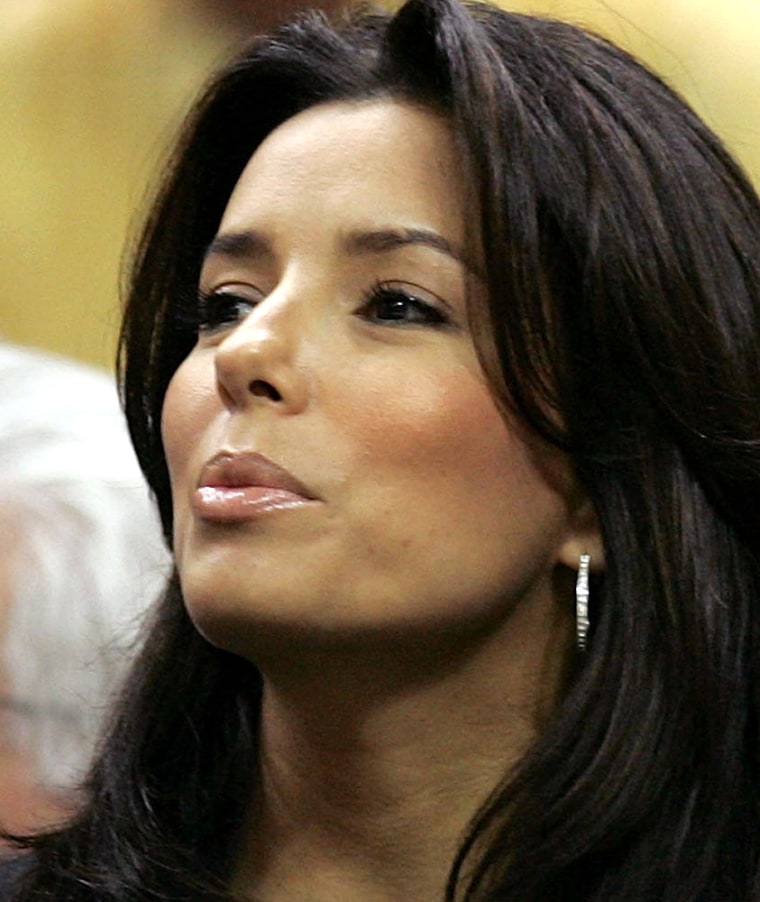 Eva Longoria didn't bag an Emmy nomination, but she got another nod of approval. The "Desperate Housewives" star was proposed to by her sweetie, hoops star Tony Parker, according to the upcoming issue of In Touch Weekly. The mag reports that she was presented with a four-plus-carat diamond ring, and is mulling the offer.  . . . Looks like George Pataki may be ready for a change of scenery. New York's governor will announce by Labor Day that he won't run for re-election, a source familiar with the situation tells The Scoop. What are his plans? "Well, he's in Iowa right now," says the insider. "And I'll tell you this: he isn't running for mayor of Iowa." . . . Some creative types at M.A.C. have been discussing the idea of an ad campaign based on the recent revelation that British Prime Minister Tony Blair used more than $3,000 worth of cosmetics while in that office — more than twice as much as the average woman from his country. "They're pretty irreverent," notes a source. "[Crossdresser] RuPaul was the spokesmodel at one point."
Mondays through Thursdays on MSNBC.com