Harry Styles wrapped up his week of fun on the "Late Late Show" Thursday night with the ultimate send-off — a wild Carpool Karaoke ride with James Corden.
And let's just say, things got emotional.
In fact, after they belted out Style's solo power ballad "Sign of the Times," Corden admitted the song transported him to "somewhere else."
"It makes me cry performing sometimes," the former boy-bander told him. "In a cool way."
In between songs, they shared a few laughs as they swapped shirts and fashion hot takes, but it wasn't long before their sentimental sides came out again.
Styles, who heated things up on the TODAY plaza just last week, turned to face the host for a steamy serenade as they swapped vocals on "Endless Love." He took Lionel Richie's role, while Corden channeled his inner Dianna Ross.
"I need to have a chat with my wife," Corden told him after the tune.
"I need to have a chat with your wife," the heartthrob shot back while wiping away a few not-so-sincere tears.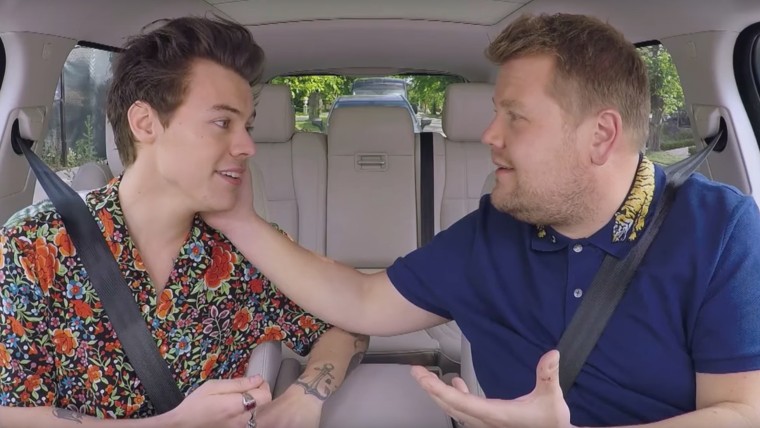 With the faux-romantic tone fully set, the two then acted out a few of their favorite rom-com movie scenes before the ride came to an end.
(Just go ahead and skip to the 10:23 mark to see Styles do his best Julie Roberts-in-"Notting Hill" impression. Trust us, it's worth it.)
Of course, this wasn't the singer's first time in the carpool lane with Corden. Back in 2015, Styles sat in the backseat as they took a spin around the block with his former One Direction bandmates.
RELATED