What's one great way to alleviate stress? Singing, of course!
That said, there's a time and a place to break out a great tune — and it turns out that James Corden and Harry Styles have no idea when that is.
In a hilarious new video, the pair turn out to be quite the talented, dynamic duo ... who also have a terrible habit of breaking into song at inopportune moments.
Like, say, bursting into "It's Not Unusual" in the middle of surgery.
Or "Mambo No. 5" while being pallbearers at a funeral.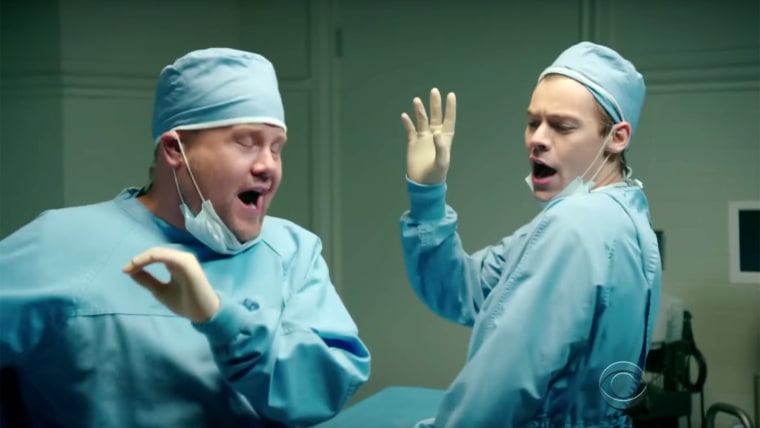 Or "Wake Me Up Before You Go-Go" while diffusing a bomb.
They just can't help themselves!
Fortunately, the way this all ends is both fitting and a bit of natural selection at the same time. They may both be fine singers, but we'll all be happier if they don't turn up in our operating rooms any time soon!
RELATED
Follow Randee Dawn on Twitter.