If you were anywhere near Rockefeller Center Tuesday morning, then you already know that Harry Styles performed on the TODAY plaza — even if you didn't actually hear the hit maker.
That's because anytime Styles sings, his fans add their own chorus of cheers, shouts and screams, and this time was no exception.
The former One Direction standout showed up to the concert stage to perform three songs from his upcoming self-titled solo album — "Ever Since New York," "Carolina" and his new smash, "Sign of the Times" — before a huge crowd.
And that huge crowd showed up long before the sun came up to make sure they saw him. In addition to entertaining those who waited, Styles even fed them:
What a crowd-pleaser!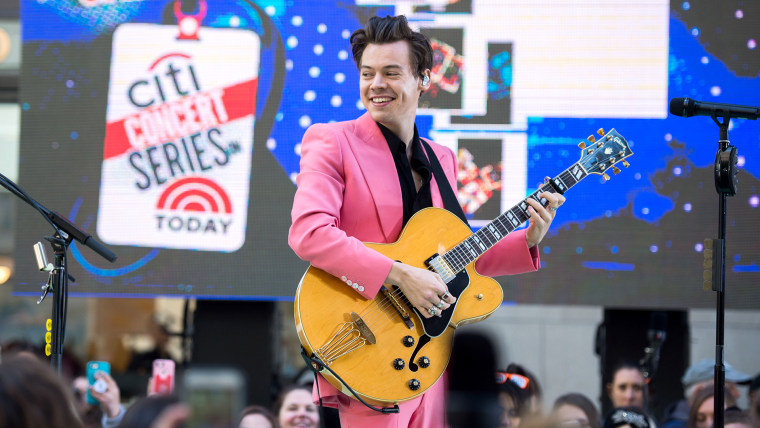 Hear more from Styles when his album comes out Friday or on his new world tour — which he just kicked off right here on TODAY.
RELATED