You read all the "Harry Potter" books. You saw all the movies. You were pretty sure that Severus Snape — sarcastic yet ultimately heroic — met his demise in both. You were wrong.
At least, according to American Airlines, which after years of hearing comments that an employee resembles Professor Severus Snape (portrayed by Alan Rickman in the film franchise) has finally admitted the truth:
Actually, in all seriousness, the man behind the counter is David Dolci, who is apparently based in New York City.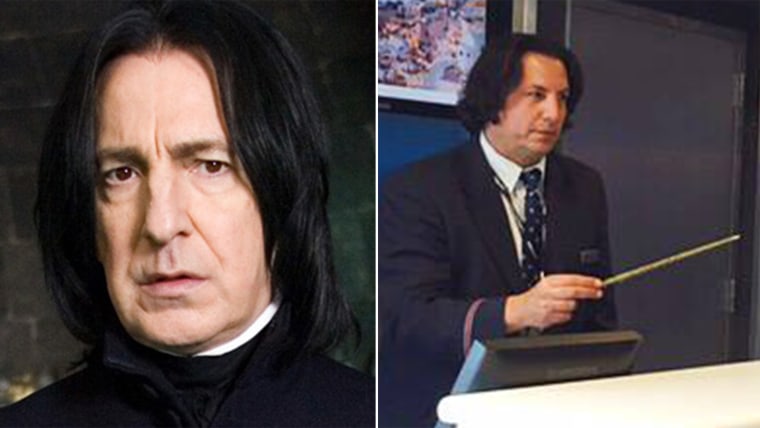 A further example of American Airlines having a little fun with the coincidence also went up on Twitter June 5:
Of course, this has led to amusing comments from fans:
And according to the airline, Dolci is in on the gag:
No word yet on whether that wand he's waving is TSA-cleared, however.