It's been eight years since J.K. Rowling wrapped up the tales of Harry Potter and his pals with her final book in the beloved children's series, but time has done nothing to dull fans' interest in all things Potter.
Sure, they'll always have the seven books (and eight movies and multiple theme-park attractions), but what they really want is ... well, more. In an exclusive interview with the author, TODAY's Matt Lauer asked if they'll get it.
In fact, Lauer jumped right in and asked if her work on a possible Potter sequel was the real reason she's been out of the public eye lately.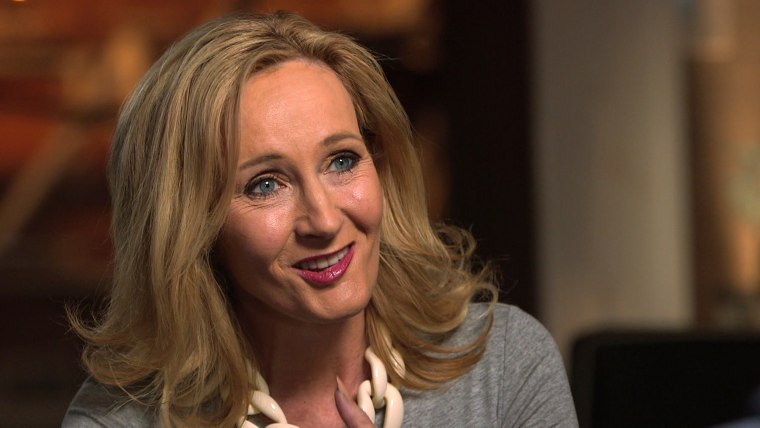 "No," she said. "But even as I answer that I know that someone's cutting this on YouTube to make it as though I gave you hope."
So, just to be clear, she added "I'm afraid I haven't been writing the next Harry Potter."
But that doesn't mean there's no reason to keep a little hope alive. While Rowling believes she's truly closed the story, she'll always keep her options open.
"I have always said never say ... well, not never say never," she mused. "I've always said I'm not going to say I definitely won't because, because I don't see why I should say that. You know, it's my world and I might choose to step back into it. And in a way, I am stepping back into it."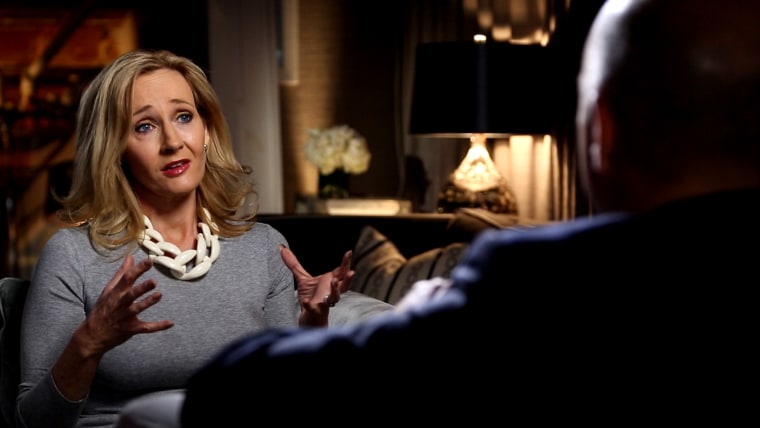 Yes, while Harry himself won't be the focus of her next effort, she will be revisiting the same fantastical realm.
"I'm stepping back into that world, writing the script for 'Fantastic Beasts and Where to Find Them,'" she said of her 2009 wizarding-world tome that's headed to the big screen next year. "So, you know, that door is always opened to me. But I think 'Harry Potter 8,' as in what happened next to Harry, Ron and Hermione — I don't think that's going to happen."
Frankly, she'd be hard pressed to find the time for it. When Rowling isn't busy penning a script or writing a novel for adults these days, she's been working on her personal labor of love — her charity Lumos, in which she devotes her time, fame and fortune toward helping the 8 million children living in orphanages internationally.
Her goal? To eliminate the need for those institutions, in part by addressing the reason most children end up there: poverty.
"If you're literally faced with a situation where you're being told, 'Well, your child can starve or we'll put it in the institution and it will be fed,' what are you gonna choose?" she explained of the dilemma families face. "You want your child to live, right?"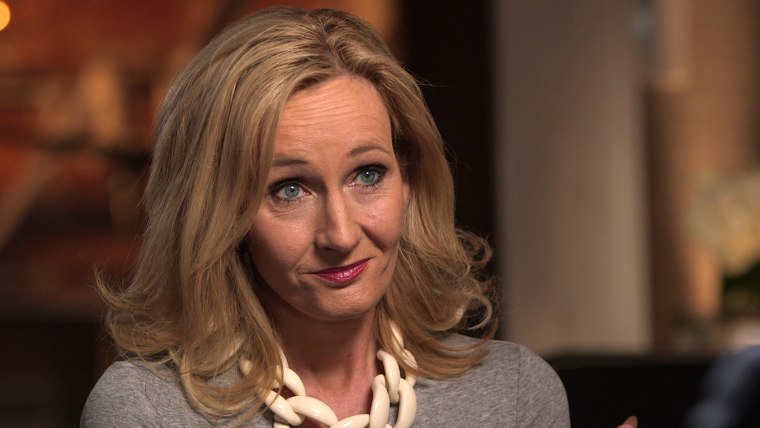 Ultimately, the cause means so much to her because children mean so much to her.
"I definitely will write for children again, 'cause I love writing for kids," she added. "So that will definitely happen, and that will sit comfortably alongside this work [with Lumos]. And maybe I'll get to read that new work to some of these children."
While those future books might not mean more Harry Potter stories for fans, one thing is certain: Fans will get more Rowling on TODAY. On Monday, we'll have the second part of her exclusive interview.
Follow Ree Hines on Google+.