Accio hanky!
It's been almost five years since we last saw Ron Weasley and his little sister Ginny side-by-side on the big screen in "Harry Potter and the Deathly Hallows: Part 2," and now the siblings are together again — sort of.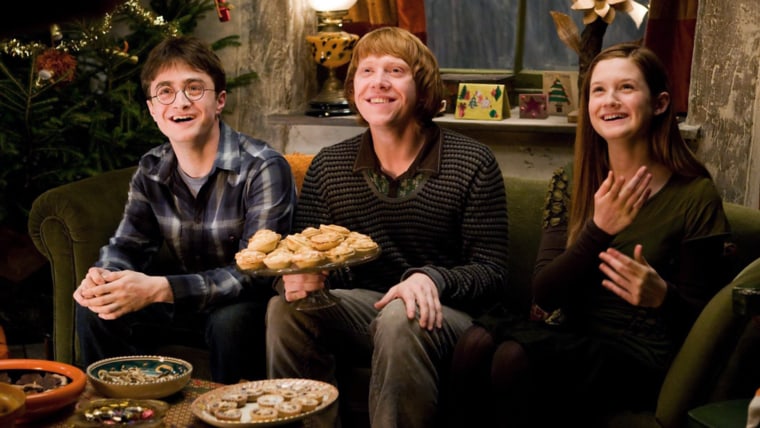 Over the weekend, stars Rupert Grint (Ron) and Bonnie Wright (Ginny) appeared at Universal Orlando's annual "Harry Potter" celebration, and the pair posed for one sweet fictional-family reunion photo.
"Family time," Wright wrote in a caption that accompanied the pic on Instagram.
Then, showing a bit of Weasley spunk, she added an apt hashtag complaint: "#stillnoredheademoji"
Molly Weasley would have been proud.
MORE: 'Fantastic Beasts and Where to Find Them' trailer returns to Harry Potter's world
Grint and Wright weren't the only familiar faces at the theme park. Katie Leung (Cho Chang) and Evanna Lynch (Luna Lovegood) were also on hand for the event — as was Matthew Lewis, aka Neville Longbottom, but thanks to his latest magical makeover, he didn't look too familiar.
Once again, Lewis left us wondering where that young bumbling wizard went.
Follow Ree Hines on Twitter.