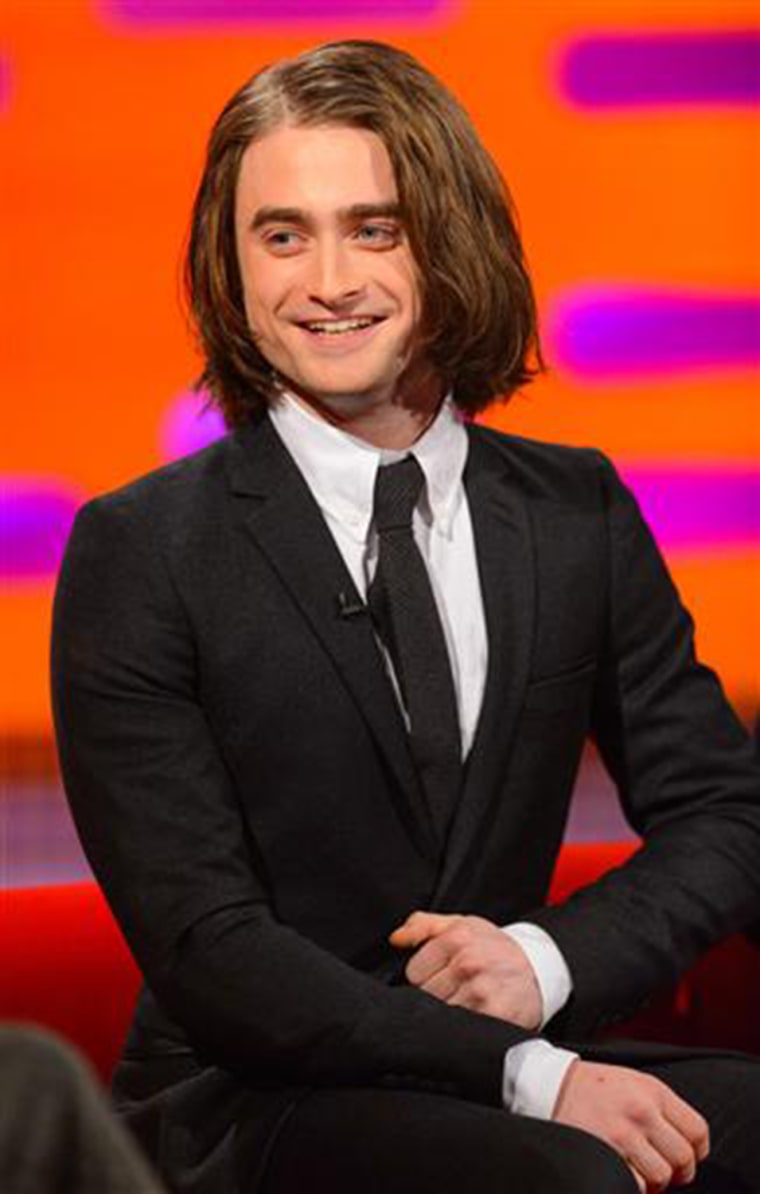 The pixie cut is so last summer. Former "Harry Potter" star Daniel Radcliffe is turning to hair extensions to make new movie magic.

The normally clean-cut British actor, 24, turned up with convincingly long locks for an episode of the "Graham Norton Show" as well as at a London screening of his film "Kill Your Darlings."
The hair is actually for the part of Igor, the assistant with the hunched back, in the coming adaptation of "Frankenstein." Thankfully, there was no mention of Radcliffe's posture taking a hit for the role.

On the "Norton" show, Radcliffe shared the couch with British food writer Mary Berry, who couldn't resist brushing the hair out of Radcliffe's face and attempting to tuck it behind his ear. "It's very soft, isn't it?" Berry said.
"It's real, dead human being's hair," Radcliffe said. When Berry asked if it was his, Radcliffe said, "No, it's from, I assume, a dead person or a person that donated their hair." Berry chose to conclude that donation from a living person who had his or her hair cut was a more appealing option.
"It was found on a floor," Norton chimed in.
But it does seem fitting, for a role in "Frankenstein," that the appearance of one of the lead characters would be manipulated using something from a cadaver.
Regardless of the origin of Radcliffe's extensions, it's worth asking whether Dirty Hairy is a look you're fond of. Cast your vote in the attached survey.