The editor of a popular flight magazine who has flown with Harrison Ford on numerous occasions said the actor is "very cautious and capable" in his preparation and often does more training than required before flight.
"Harrison is very meticulous in his flying all the time,'' Tom Haines, the editor of AOPA Pilot Magazine, told Willie Geist on TODAY Friday. "(He) does extra training, more than is required by the FAA, and I've seen him do an incredibly thorough pre-flight of his helicopter, for example, before our flight in a helicopter, and (he's) very cautious and capable."
Ford, 72, crash-landed his vintage World War II training plane on a golf course in Mar Vista, California, at about 5:20 p.m. ET on Thursday after the engine lost power, leaving him "battered but OK,'' according to a tweet by his son. He is expected to make a full recovery.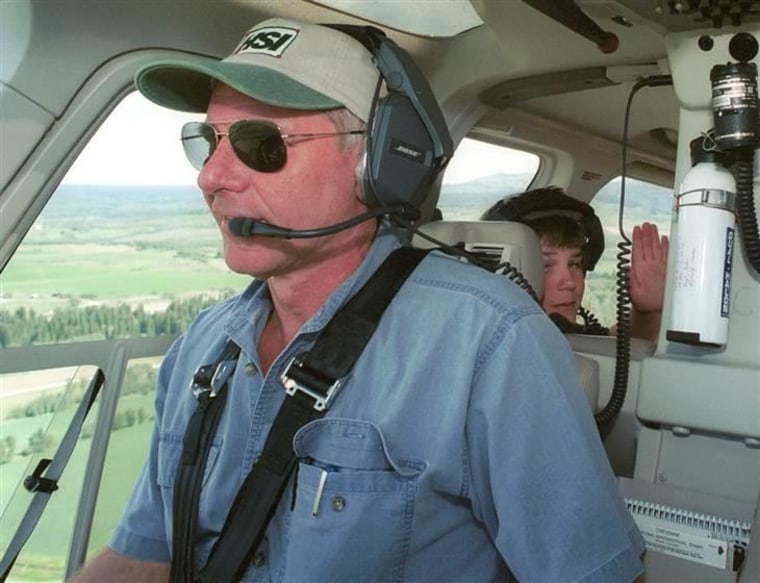 More from Haines, who last flew with Ford in 2011:
On the safety of Ford's vintage plane: "It is a vintage airplane designed only about 30 years after the Wright brothers first flew, so the aerodynamics of course are from that era and a modern training airplane would handle quite differently in some environments, but certainly it's a safe airplane,'' Haines said.
On his crash landing: "He did a very admirable job of it, as a matter of fact,'' Haines said. "Harrison had very few options there in this particular case around Santa Monica, but he did a really excellent job of finding the right spot, (and) putting the airplane down safely off airport without injuring anyone."
Follow TODAY.com writer Scott Stump on Twitter and Google+.
This article was originally published Mar. 6, 2015 at 9:00 a.m. ET.