Harrison Ford has signed on to reprise his role of investigator Rick Deckard for the "Blade Runner" sequel that's been 33 years in the making — a move that will undoubtedly have fans of the 1982 film rejoicing and stamping their feet at the same time.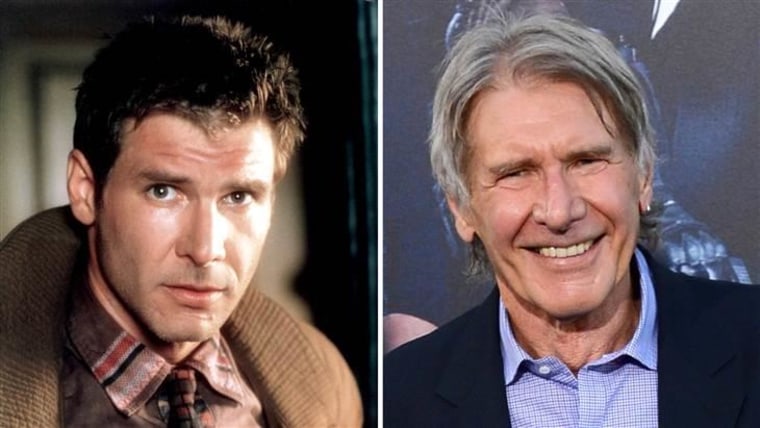 "We are honored that Harrison is joining us on this journey," Alcon Entertainment executives Andrew Kosove and Broderick Johnson told Deadline in a statement Thursday. "Hampton [Fancher, who cowrote the original's screenplay] and Michael [Green], with [original director] Ridley Scott, have crafted a uniquely potent and faithful sequel to one of the most universally celebrated films of all time, and we couldn't be more thrilled with this amazing, creative team."
Scott will not direct the film, which is reported to be a sequel that takes place several decades after the original ended; "Prisoners" director Denis Villeneuve will instead be in charge once production starts in 2016.
It's a move that's bound to cause controversy. The original focused on Deckard, a former policeman who was tasked with chasing down and executing escaped "replicants" — genetically-enhanced humanoids whose lives would expire early. In the process, Deckard uncovered the humanity beneath the beings and fell in love with one.
So far, so good. But there are multiple "cuts" and versions of the film out there and in at least one, Deckard himself is revealed as a replicant. (Scott has stated as much in interviews.) But the original Philip K. Dick story the movie is based on ("Do Androids Dream of Electric Sheep?") says no, as have Ford and Francher over the years. If Deckard is a replicant, how will the film explain his very long life span?
Well, it looks like fans will have at least a year to debate the possibilities. The good news, of course, is that Ford — and Deckard — are back. Now, what are his former co-stars Sean Young and Edward James Olmos up to these days?