Carrie Fisher may be gone from our universe, but she is far from forgotten.
"When thinking about today, I was really sorry that we don't have the other member of our trio here to celebrate with us," said Harrison Ford at Mark Hamill's Hollywood Walk of Fame ceremony on Thursday.
The three actors comprised one of the most iconic trios in film history as Luke Skywalker (Hamill), Princess Leia (Fisher) and Han Solo (Ford) in the "Star Wars" film franchise.
Fisher died suddenly on December 26, 2016, at the age of 60. She last appeared in the series of films in "Star Wars: The Last Jedi" in 2017.
As Ford spoke, Hamill put his hand over his heart in reverence.
"But I feel her presence," said Ford.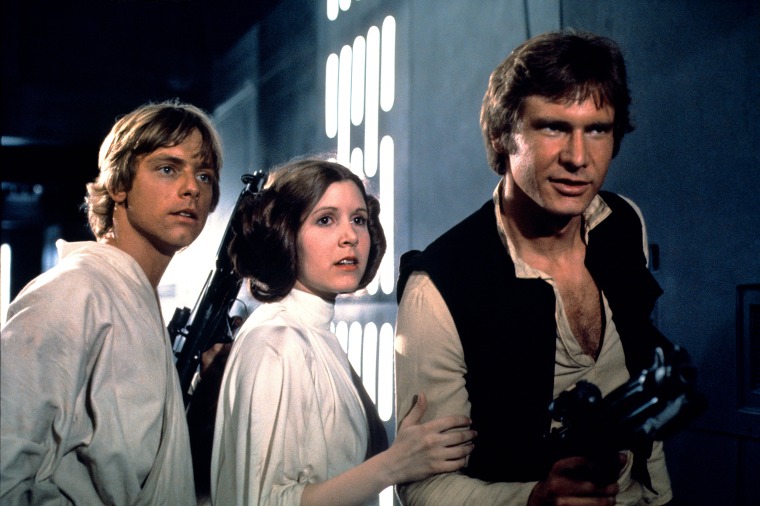 A little over a month before her death, Fisher revealed she and Ford had an "intense" affair during the making of the first film.
When she passed, Ford said in a statement, "Carrie was one-of-a-kind … brilliant, original. Funny and emotionally fearless. She lived her life, bravely."
Along with Ford and Hamill, other members of the "Star Wars" galaxy were on hand for the event, including franchise creator George Lucas, R2-D2 and a few Stormtroopers.
Follow Randee Dawn on Twitter.