Harrison Ford showed up on "Jimmy Kimmel Live" Thursday night in the silly spirit of the season — that is, in costume — but he had serious matters to talk about.
Specifically, his small plane crash on March 5, in which he landed "battered but OK" according to his son, in a vintage World War II training plane he'd been piloting. He took the plane down on a California golf course.
But as Kimmel learned, he doesn't remember much about the whole ordeal.
"I remember some of it. I remember the engine stopping. I remember that part very well," said Ford, who is 73. "And then I remember telling the tower what I was going to do and I remember their suggestion. Their suggestion was that I take the normal route to land and I knew I wasn't going to do that, so I said 'No.' And that's the last thing I remember until five days afterward, actually. I'm told by the doctors that the amount of general anesthetic I got induced a retrograde amnesia."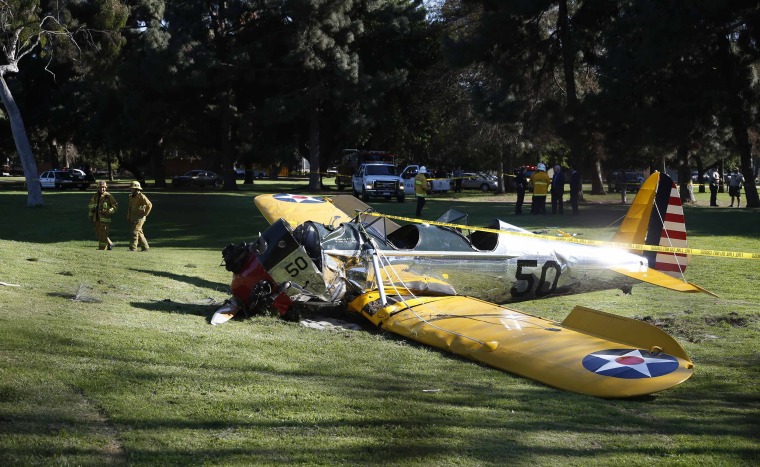 Which is something that happens a lot in the movies, Kimmel (who was also in costume as "Star Wars" character Princess Leia) noted.
"This was not a movie," said Ford, deadpanning. After all, it is hard to be too serious when you're dressed up as a hot dog. Or rather, a dog dressed up as a hot dog, as Ford explained.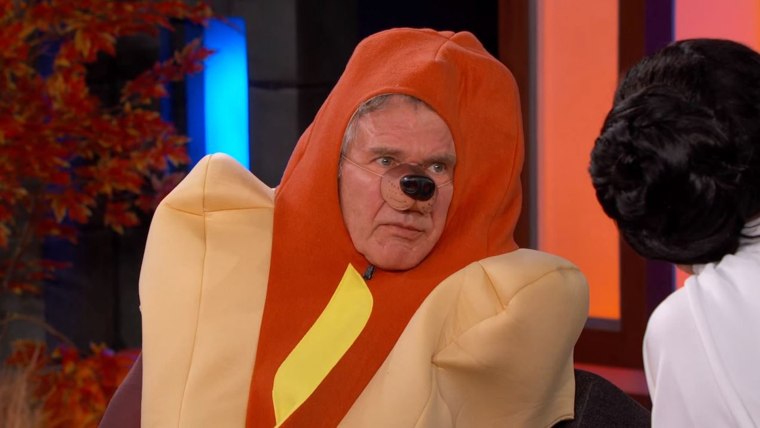 So when he landed on the golf course, did he yell "fore"? Kimmel wanted to know.
"For-d!" quipped the actor.
"Star Wars: The Force Awakens" opens in theaters on Dec. 18.