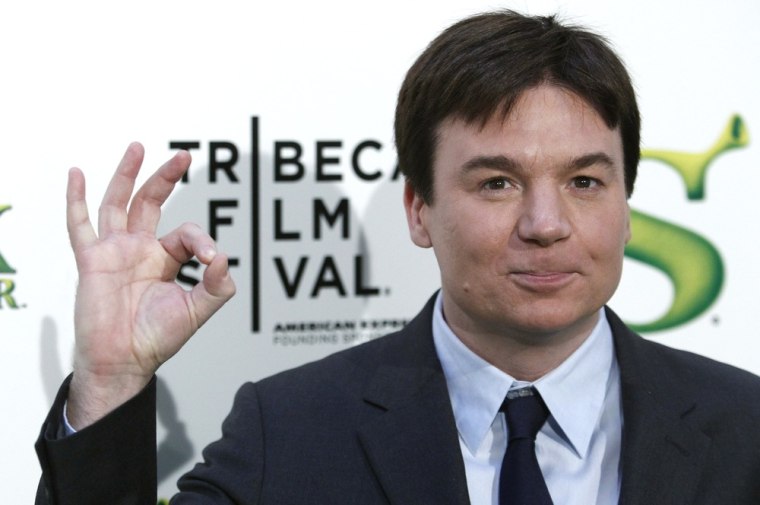 She was born on a Friday, but her name is Sunday. "Austin Powers" star Mike Myers and wife Kelly welcomed daughter Sunday Molly on Friday, People magazine reports.
"We couldn't be happier," the couple told the magazine.
They have a 2 1/2-year-old son who also has a creative name — Spike.
The new baby isn't the only celebrity child with "Sunday" as a first name. Nicole Kidman and Keith Urban named their first daughter together Sunday Rose Kidman Urban. Kidman's father revealed to an Australian newspaper that the baby's first name was inspired by Sunday Reed, a collector and patron of Australian art.