Raquel Welch may not have appeared in Hollywood's award-winningest films of all time. But the actress, who turns 75 on Sept. 5, should win a trophy for just being herself for more than 50 years in movies like "One Million Years B.C." and TV shows like "Spin City."
With her flowing auburn hair, wide smile and, let's face it, incredible curvy shape, she's been wowing audiences for decades ... and she's still doing it!
In honor of her platinum anniversary on this planet, we'd like to look back at some of those amazing looks and films and say thank you, Raquel Welch: You're solid gold to us!
"One Million Years B.C." (1966)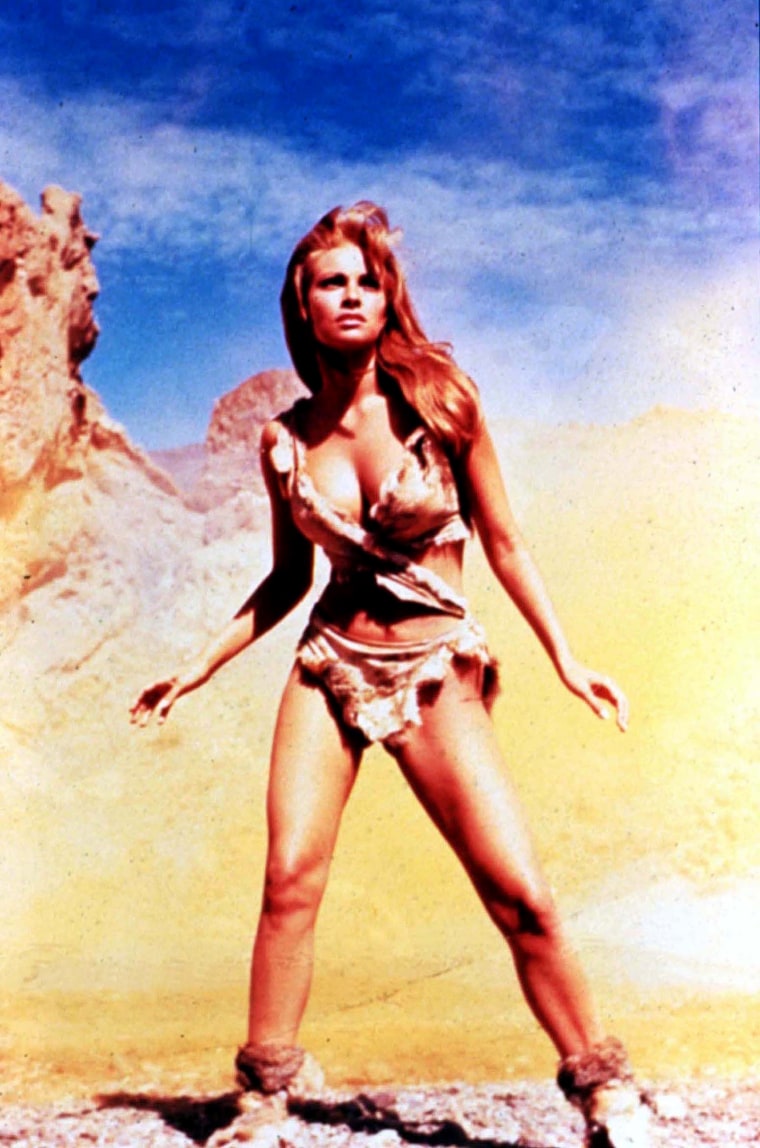 Welch had been acting in movies for a couple of years before she took on the prehistoric role that really got her noticed (it came out the same year as "Fantastic Voyage," and the two films propelled her to stardom). But this iconic picture may look familiar to fans of "The Shawshank Redemption": It's on a poster that's hanging up in Andy's cell when his escape from prison is discovered.
"Myra Breckinridge" (1970)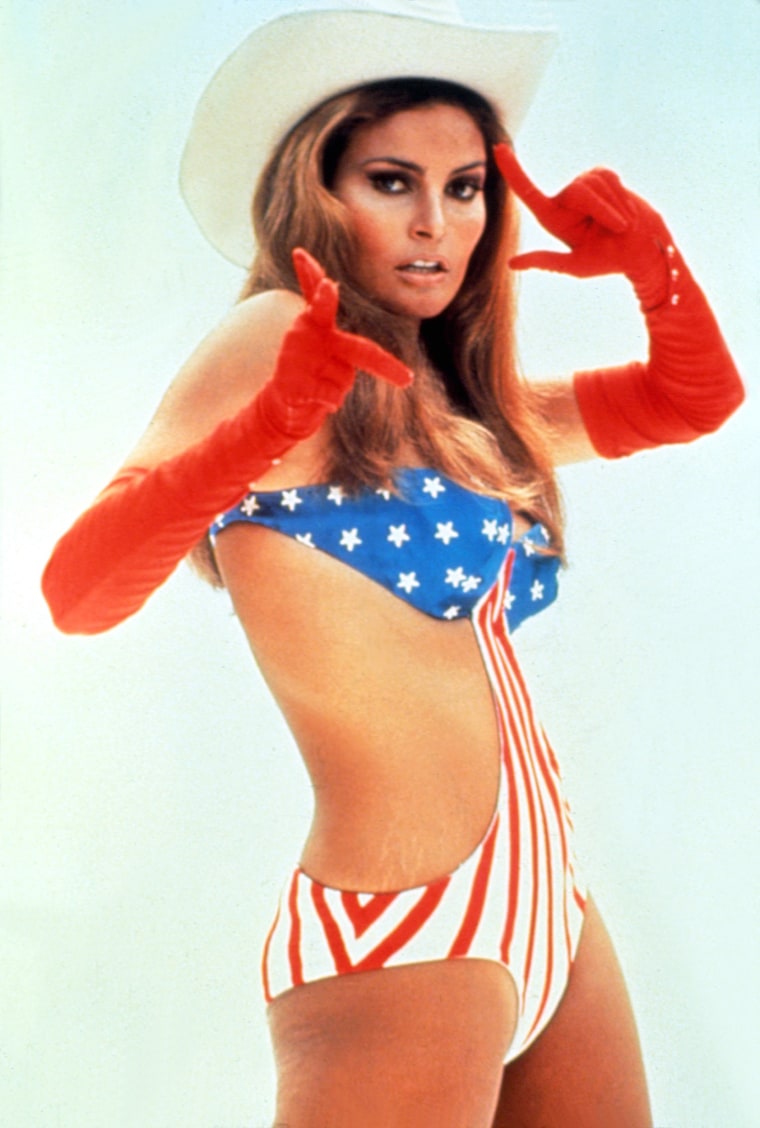 Talk about being ahead of her time! Yes, "Myra" was not considered a great movie (and it's pretty explicit), but she was starring as a superhot transgender character who, let's say, got lost along the way. And with Welch in the role, she looked good the whole time.
"Mork & Mindy" (1979)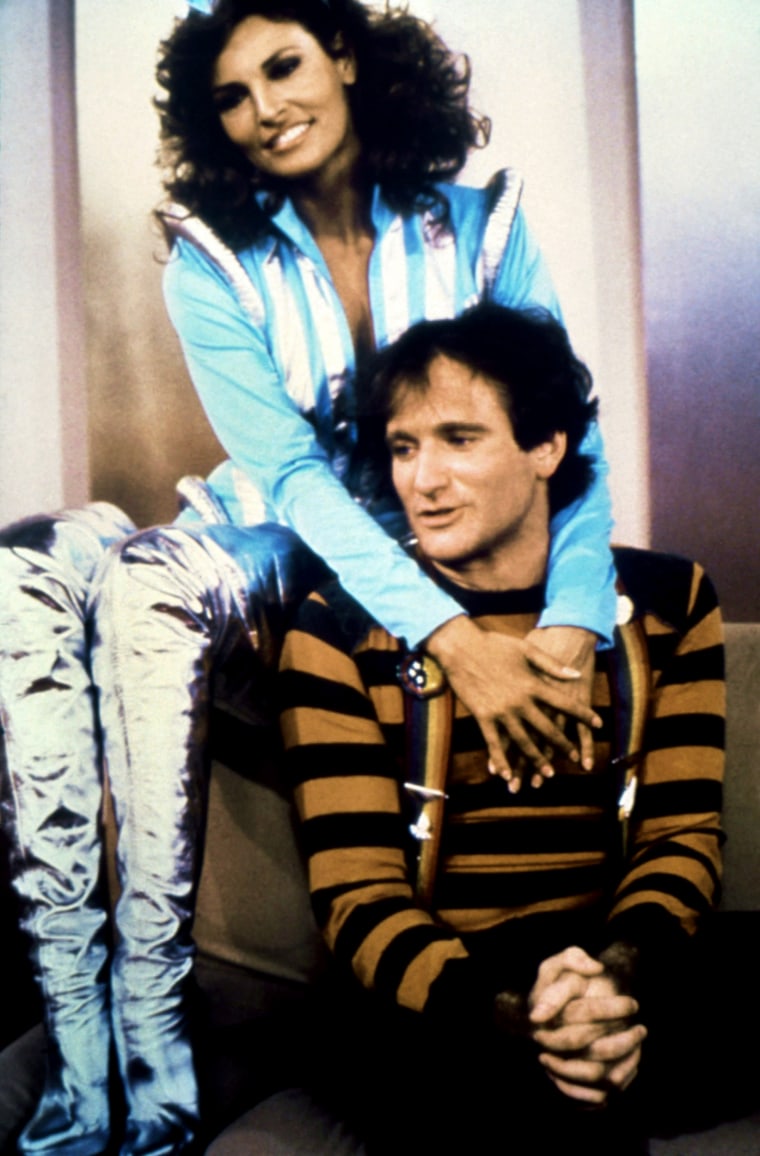 Out of this world: Welch played Captain Nirvana, a warrior from the planet Necroton, whose minions were named Kama and Sutra. Subtle!
"Naked Gun 33 1/3: The Final Insult" (1994)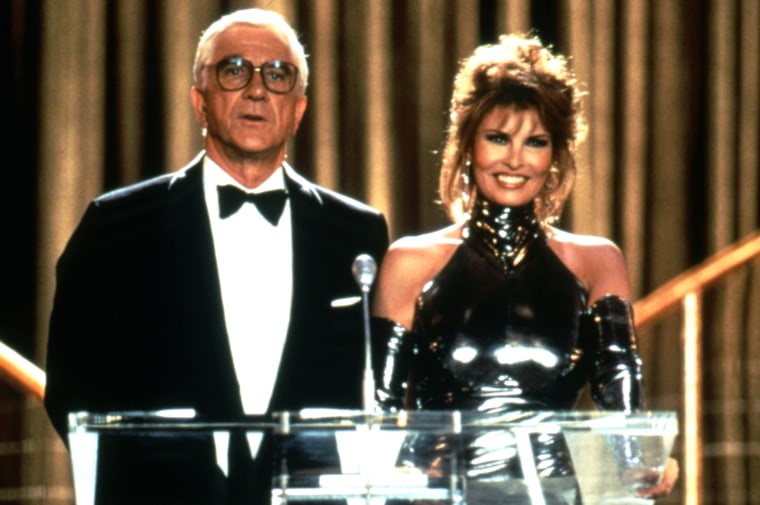 If you've got Raquel Welch, just let her play herself! The goofball, corny movie series was known for its cameos, and Welch spiced things up just by being there.
"Lois & Clark: The New Adventures of Superman" (1995)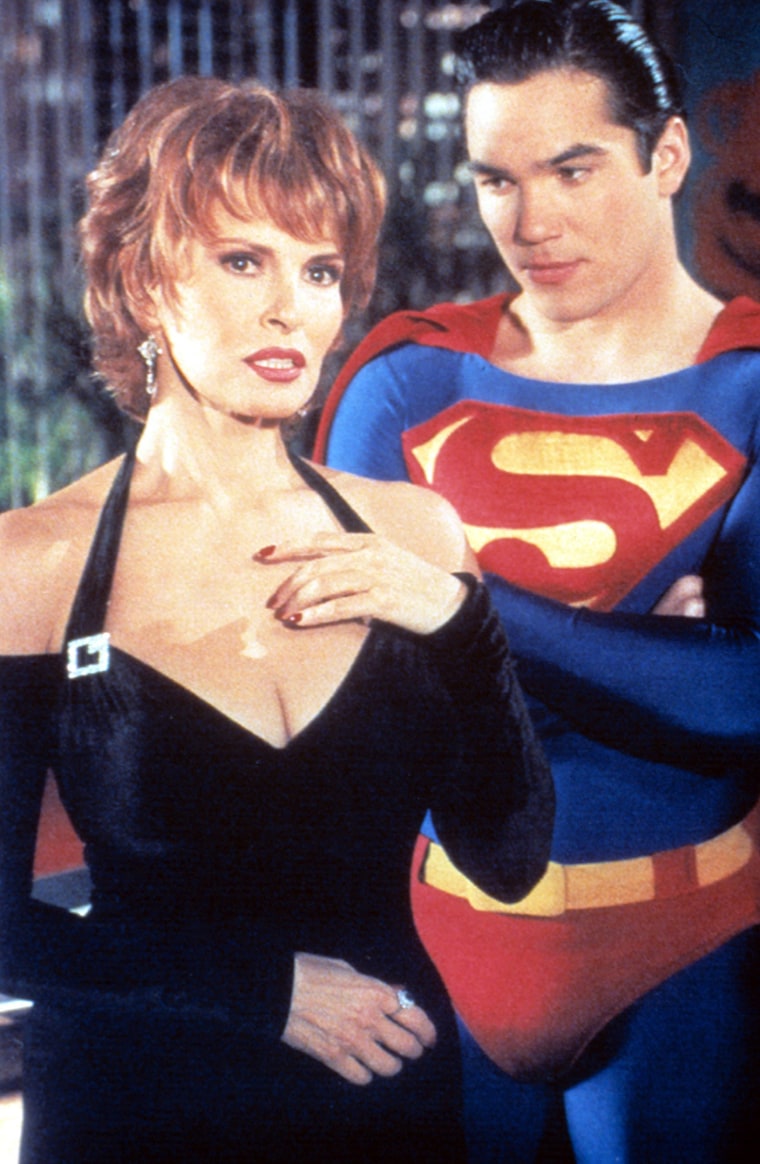 One job isn't enough for Welch's character; as a guest on the show she battled Superman as both a TV news reporter ... and an assassin! Just look at how Supe is eyeing her in that picture. We understand; he's not made of steel or anything. Er ...
"Legally Blonde" (2001)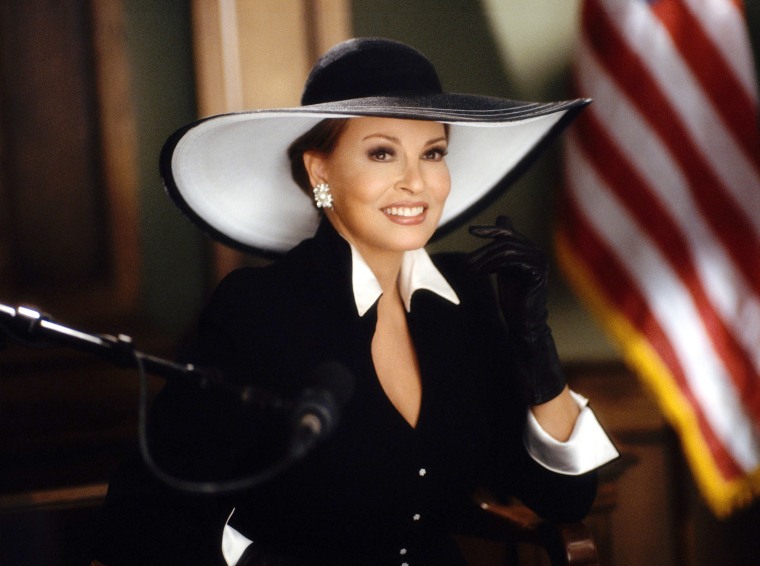 Welch wasn't a major player in the film in a role that cast her as the ex-wife of a murdered man, but if anyone could help our heroine Elle with some style points just by showing up, it's Welch, who looked amazing.
And from 2014: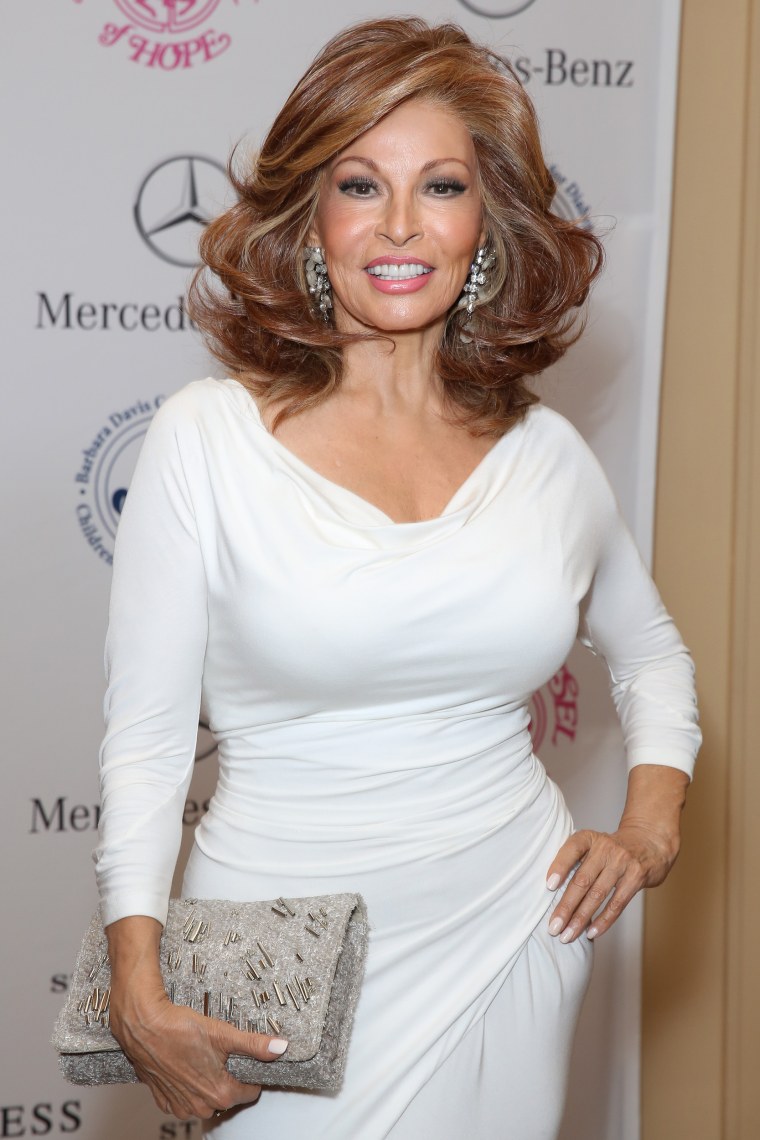 Yep, that's Welch these days, continuing to delight us all by looking as great as she did way back when. Happy 75th!