Oprah Winfrey turns 62 Friday, and while there are countless reasons to celebrate the pop culture icon, we're looking back at an unforgettable clip of her visit to TODAY 30 years ago.
In 1986, Winfrey sat down with Gene Shalit to discuss her role in "The Color Purple," Steven Spielberg's period drama about the experiences of African-American women in the rural South in the early 1900s.
Then a local TV host in Chicago — her talk show wouldn't be broadcast nationally till later that year — Winfrey was "thrilled" to receive an Academy Award nomination in the best supporting actress category.
However, she was far less enthusiastic about the Academy's choice not to honor her co-star Danny Glover with a nomination. Shalit called the omission "one of the injustices of the world this year," echoing the recent sentiments of various Hollywood heavyweights who've called out the awards show for its lack of diversity.
"I think he deserved it," Winfrey said of Glover.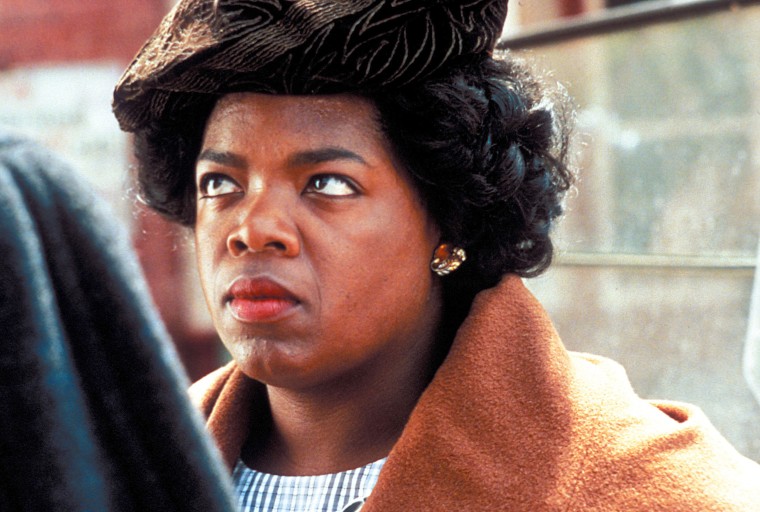 Winfrey told Shalit that learning she'd been cast in the film was "the single best feeling I've ever had," while hearing of her Oscar nod was "the second best feeling I've ever had."
New to acting, Winfrey also opened up about a particularly daunting challenge while filming the movie.
RELATED: Academy Awards to take 'historic action' to improve film diversity
"My greatest fear was that I would not be able to give my best," she revealed. "And I was so afraid after the second day because Steven had asked me if I could cry in a scene that was later omitted. It was the worst moment of my life, because if Steven Spielberg says you have to cry, you want to give him a bucket or two."
But despite her best effort, Winfrey just wasn't able to elicit tears — at least when she needed them.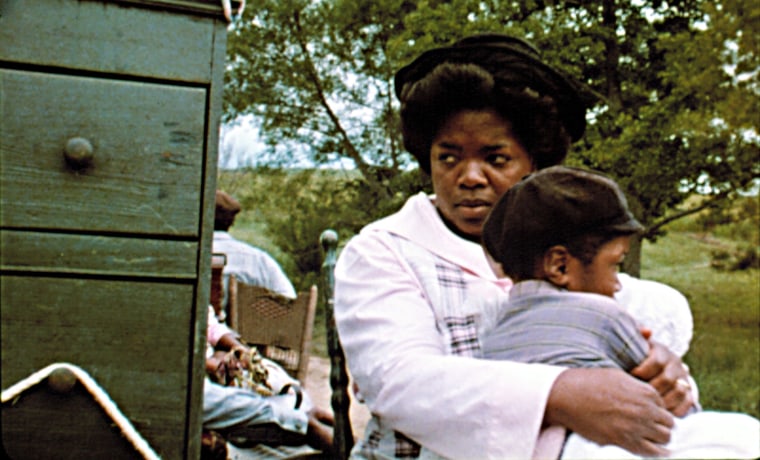 "When I stood there trying to cry, thinking of my parakeet that died when I was 7, thinking of every horrible thing that had ever happened to me, I couldn't do it," she recalled. "So I started plucking out lashes, trying to cry. Still couldn't cry. Then I went home and cried all night that night, because I couldn't cry."
However, another cast member offered some valuable advice.
"I later had a conversation with Adolph Caesar, who told me what you do is give yourself over to the character, let the character take control. If the character wants to cry, the character will cry — if you build a history, a life for the character, which is what I learned to do."
Watch the full interview above.