Happy birthday, Carrie Underwood!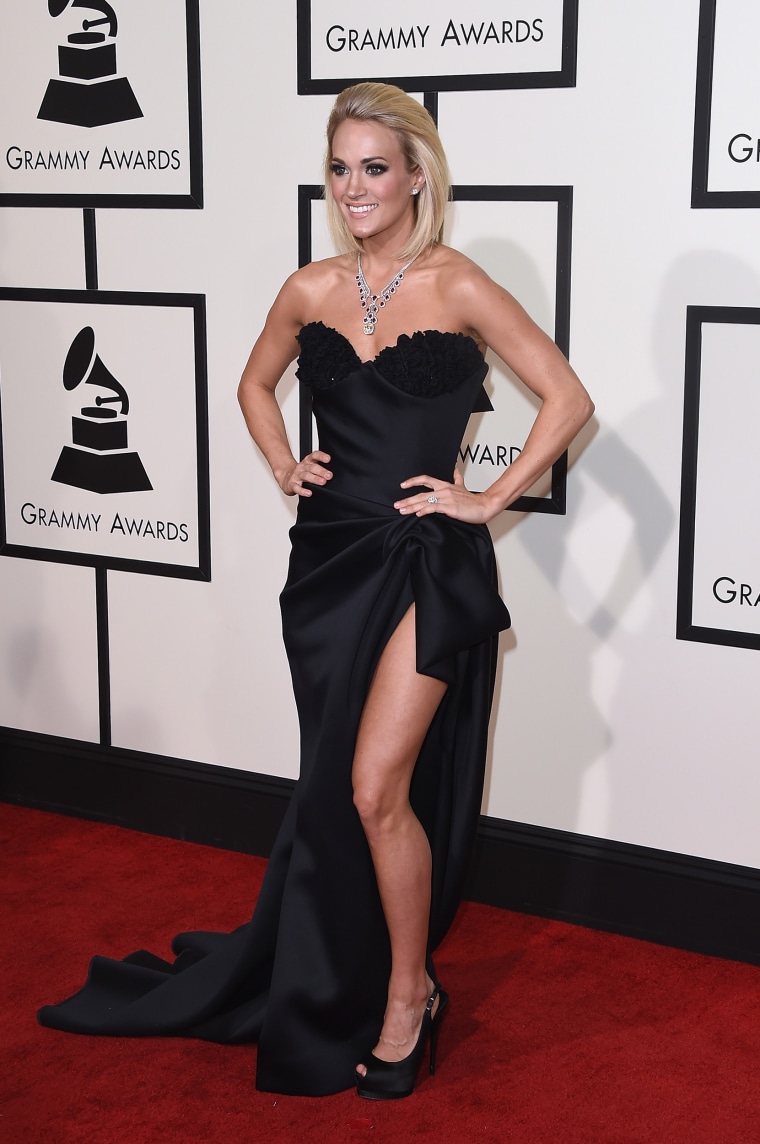 Thursday marked the 33rd birthday of the Checotah, Oklahoma, native, who, after winning "American Idol," has won seven Grammy Awards and sold more than 58 million records on her way to becoming a country and crossover superstar.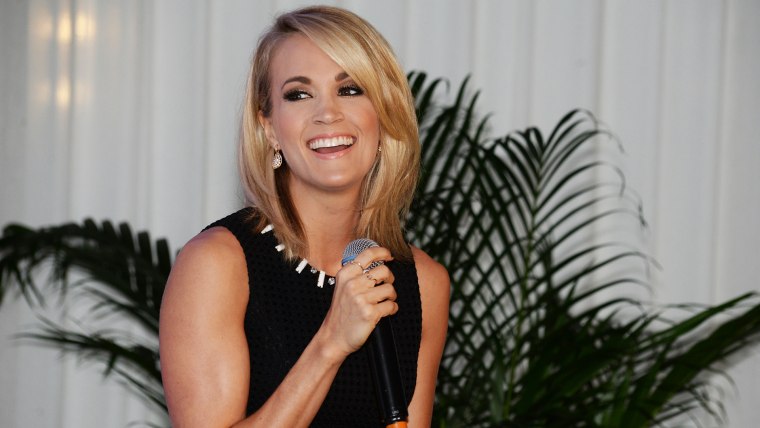 Whether she's celebrating awards, getting chummy with her hockey-pro husband Mike Fisher, or cracking up at the cuteness of their 13-month-old son, Isaiah, Underwood has found countless ways to charm her fans on Instagram. But for the sake of brevity, we will cap them at 12 chronological moments of splendor, starting with Isaiah's birth.
1. Isaiah arrives (birth date of Feb. 27, 2015; photo posted March 3, 2015)
"Tiny hands and tiny feet," reads the caption. "God has blessed us with an amazing gift! Isaiah Michael Fisher — born on February 27. Welcome to the world, sweet angel!"
RELATED: Carrie Underwood welcomes baby boy, Isaiah Michael
2. Isaiah gets into the game (March 29, 2015)
When Fisher's Nashville Predators got into the Stanley Cup Playoffs, newborn Isaiah appeared ready for all the action on the ice — perhaps right after his nap. "The Predators are in the playoffs!" Underwood's caption reads. "Just waiting to get called up! #PutMeInCoach"
3. Carrie breaks out some choice Preds specs (April 15, 2015)
Decked out in a Predators jersey, cap and, yes, even some clutch Preds specs, Carrie proved Isaiah wasn't the only member of the family to cheer on his dad in style. The caption says it all, really: "Let's. Do. This."
4. Carrie shows off some new hardware (May 12, 2015)
Well, this "#SpecialDelivery" certainly lives up to that billing, as Carrie celebrated her most recent Grammy Award — the seventh of her career — in the 2015 Best Country Solo Performance category.
RELATED: Grammys 2016: Carrie Underwood says her greatest accomplishment is 'being a mom'
5. Mike and Isaiah are all smiles (May 15, 2015)
While this is a re-posting of Mike's pic, showing him beside a happy Isaiah and captioned with "Me and my little man," Carrie's bonus Instagram caption adds another layer of sweetness: "They have my heart."
6. Carrie marks the 10th anniversary of her "Idol" win (May 25, 2015)
Exactly one decade after she won her season of Fox's "American Idol," Carrie reflected on the moment with gratitude. "So hard to believe it's been 10 years!" reads her caption. "I'm forever grateful to American Idol for changing my life!"
7. Carrie cracks up at her new pseudonym (June 27, 2015)
Again re-publishing an image that Mike had posted to his Instagram account, Underwood laughed at a screen-grab of Mike's TV interview, whose lower-third chyron reads: "Mike Fisher is married to someone famous." Noted the singer, "First name: Someone. Last name: Famous."
RELATED: Carrie Underwood premieres romantic new video for 'Heartbeat'
8. Isaiah tickles the ivories (Aug. 26, 2015)
A few months after toting a hockey stick emblazoned with his dad's team's name, Isaiah used his (tiny) hands to take a crack at his mama's music career. "Oh, just playing my piano in my blazer in the yard," reads Carrie's cute caption.
9. Carrie has "Georgia on My Mind" (Sept. 17, 2015)
As so many celebrities did in 2015, Carrie jumped on the Dubsmash bandwagon and lip-synced along to the Ray Charles classic "Georgia on My Mind."
RELATED: Ryan Seacrest reveals the 'biggest star' from 'American Idol'
10. Carrie dresses up one of her dogs, Ace, for Halloween (Oct. 31, 2015)
Carrie's other pooch, Penny Jean, may have escaped wearing a costume last October, perhaps because Ace appeared, well, less than thrilled about his attire. To put it bluntly, according to Carrie's caption, "Ace hates Halloween."
RELATED: Carrie Underwood opens up about locking baby, dogs inside her car
11. Isaiah gives Carrie kisses that are both adorable and slobbery (Nov. 9, 2015)
"Baby kisses are the best thing in the world," reads the caption to Carrie's adorable video, in which she requests and receives multiple messy smooches from her baby boy. "I'm so thankful for my sweet angel. He makes my life better in every way!"
RELATED: Carrie Underwood gets sweet, slobbery baby kisses in cute Instagram video
12. Carrie celebrates Isaiah's first birthday with two sweet cakes (Feb. 28, 2016)
A day after Isaiah's first birthday, Carrie posted photos of two precious cakes that celebrated his milestone birthday: one for his wee hands to smash, and another for the rest of his family to enjoy in a fashion that's, perhaps, a bit less messy.
Follow TODAY.com writer Chris Serico on Twitter.