Michael Gambon was not an actor with whom American audiences may have been well-acquainted at the turn of the century despite his many years in the craft: He'd been a "Singing Detective," a mob boss (opposite future James Bond Daniel Craig in "Layer Cake") and the doomed patriarch at an English country manor ("Gosford Park").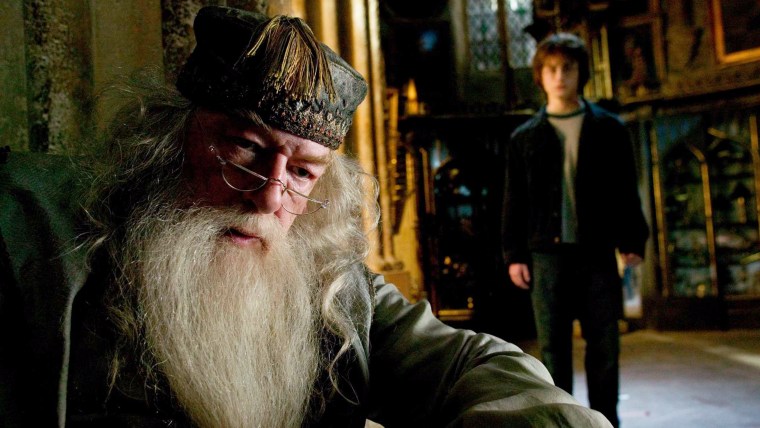 But then came the "Harry Potter" series, and the role of Albus Percival Wulfric Brian Dumbledore (played by Richard Harris in the first two films until that actor's death in 2002). Gambon stepped into the wise wizard's robes and never looked back for the rest of the series' run — which means that generations of fans will always associate him with the magic man.
So in honor of Gambon's 75th birthday on Oct. 19, here's some deepthink direct from Dumbledore (by way of author J.K. Rowling) — magical words to live by.
1. "We must all face the choice between what is right and what is easy." ("Harry Potter and the Goblet of Fire," 2005)
2. "Happiness can be found even in the darkest of times, when one only remembers to turn on the light." ("Harry Potter and the Prisoner of Azkaban," 2004)
3. "Words are, in my not-so-humble opinion, our most inexhaustible source of magic. Capable of both inflicting injury, and remedying it." ("Harry Potter and the Deathly Hallows," 2010)
RELATED: J.K. Rowling reveals we're saying a certain 'Potter' name wrong
4. "It matters not what someone is born, but what they grow to be." ("Goblet of Fire")
5. "You think the dead we loved truly ever leave us? You think we don't recall them more clearly in times of great trouble?" ("Azkaban")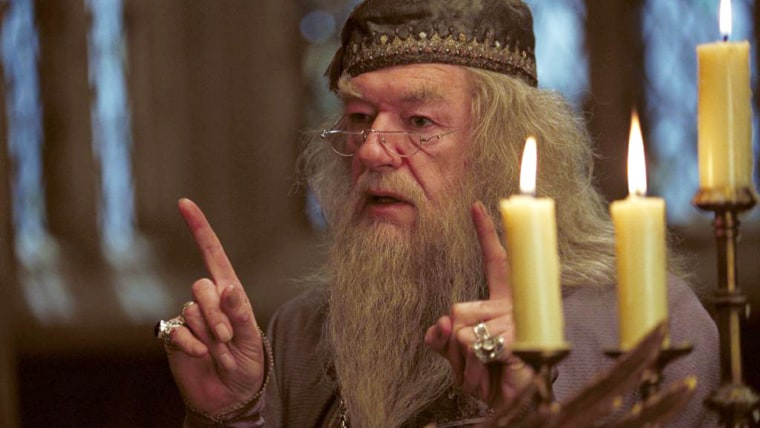 6. "Where your treasure is, there your heart will be also." ("Deathly Hallows")
7. "We are only as strong as we are united, as weak as we are divided." ("Goblet of Fire")
8. "Youth cannot know how age thinks and feels, but old men are guilty if they forget what it is to be young." ("Harry Potter and the Order of the Phoenix," 2007)
9. "It is the unknown we fear when we look upon death and darkness. Nothing more." ("Harry Potter and the Half-Blood Prince," 2009)
10. "Let us step out into the night and pursue that flighty temptress, adventure." ("Half-Blood Prince")