Happy 40th birthday, Reese Witherspoon!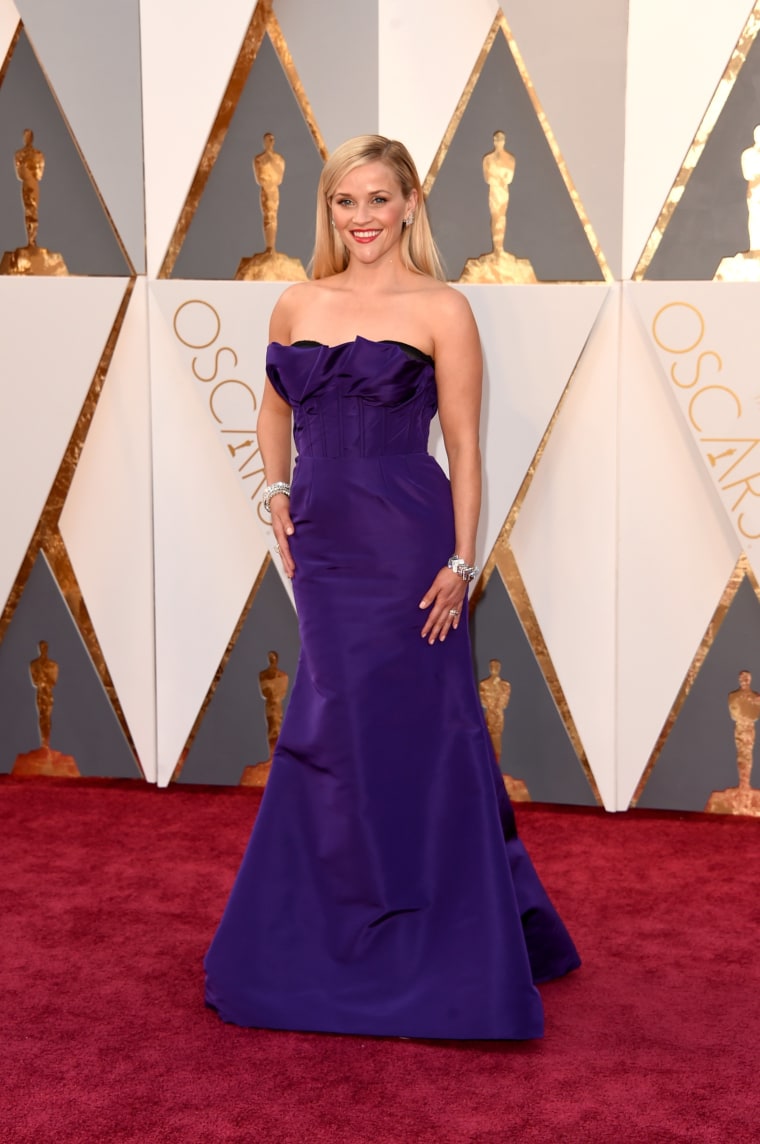 Tuesday marks the milestone birthday of the actress who won an Academy Award for playing June Carter Cash in the 2005 Johnny Cash biopic "Walk the Line." She's also become a TODAY.com fan favorite for her words of wisdom about women in show business, motherhood and good deeds.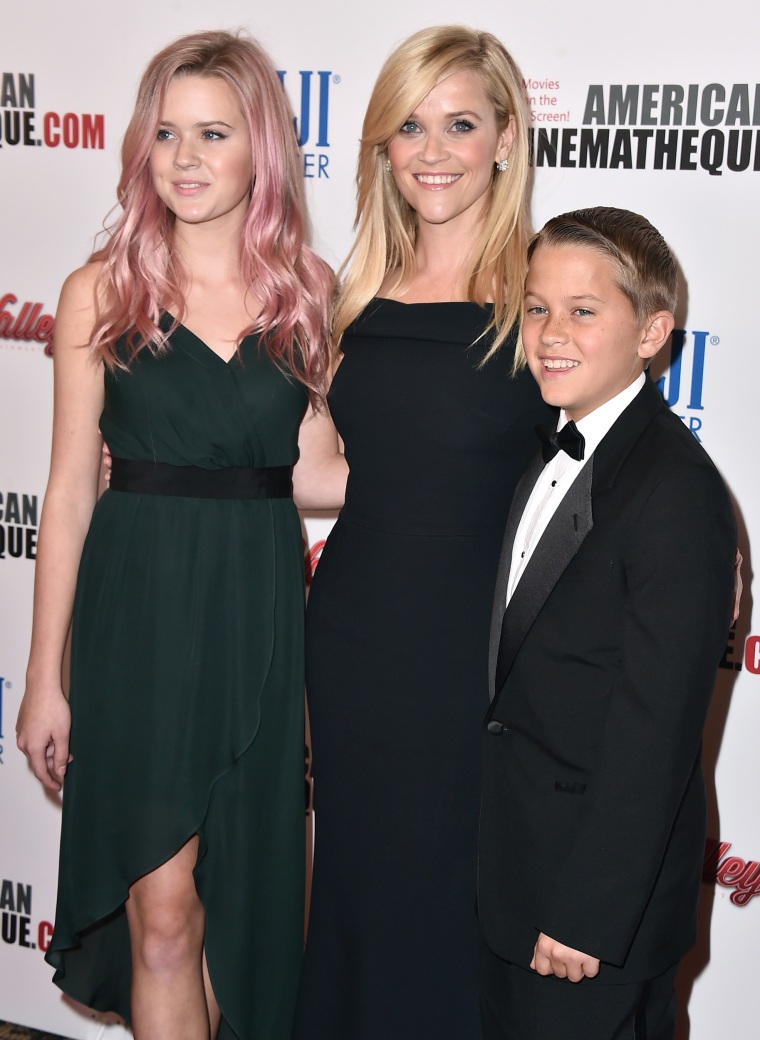 Here are seven times Witherspoon has offered wise life advice in the past three years.
1. Advice to fans supporting a 4-year-old "Legally Blonde" fan fighting cancer: "[Make] your own sign for Will and post it with the hashtag #TeamWill so he can see it." (August 2014)
In addition to sending a cheerful message to a boy who could use it, Witherspoon inspired a wider trend by asking her fans to do the same.
RELATED: Reese Witherspoon on 'Legally Blonde 3': 'I think we're ready'
"This is for one of the strongest little four-year-olds I can imagine," reads the caption to a corresponding photo on her Instagram account. "Will — I hear that you're fighting so hard and strong against cancer and that in the hospital you've been watching a lot of Legally Blonde and loving it. I hope it makes you laugh! I wanted you to know that I made this sign in your honor — and I'm sending a big big hug and my hope and prayers."
2. Advice to her kids: "Listen to your mother." (September 2014)
In a 73 Questions video for Vogue, she also dispensed advice to her high school self ("[Don't] wear tan 'hose," especially not with her red prom dress) and to guys who feel pressured into a marriage proposal ("Be honest, tell her the truth, and be prepared for her to leave").
3. Advice to red-carpet reporters: "#AskHerMore." (February 2015)
Witherspoon was one of many to join the #AskHerMore movement, which implores entertainment reporters to ask women more substantive questions than inquiries about designers, diets and exercise routines.
MORE: Reese Witherspoon hilariously re-enacts 'Legally Blonde' scene with Andy Cohen
"This is a movement to say that we're more than just our dresses," Witherspoon said on the red carpet of last year's Oscars. "It's great; the dresses are beautiful; we love the artists that make all these clothes, but this is a group of women ... [who] are so happy to be here and talk about the work that we've done."
4. Advice to the "Saturday Night Live" cast: "Apologize for real things we did to [our mothers]." (May 2015)
While hosting "SNL," Witherspoon joined the cast in offering mea culpas to their real-life moms for misbehaving as kids. And in a rare instance in which revenge is served adorably, Witherspoon's own mother, Betty, offered an apology of her own: "We're sorry that we're about to show home videos of you [as] kids."
5. Advice to herself when feeding her fussy toddler: "Make toast and put a face on it" — then hope for the best. (May 2015)
As a guest on Conan O'Brien's TBS talk show, Witherspoon confessed "It's hard work being a mom," and cited the picky eating habits of her then-2½-year-old son, Tennessee, as an example. "I'll make toast and put a face on it, and he's like, 'No, I don't like it!' He's like a medieval king," she joked, capping it off an evil laugh.
RELATED: Ring, ring, ring: Reese Witherspoon, son lip-sync to Raffi's 'Bananaphone'
O'Brien not only was impressed by photos of her culinary presentation ("If someone put that much thought into my food, I would have so much joy in my life."), but also reveled in her impression of her selective toddler ("I eat none of it! None!").
6. Advice to fellow parents: "Love your kids with your whole heart, and you do the best you possibly can." (August 2015)
As a mother to Ava, 16, Deacon, 12, and Tennessee, 3½, Witherspoon told TODAY's Jenna Bush Hager there's no such thing as a perfect work-life balance. "No one's really doing it perfectly," she said during an interview published in the September 2015 edition of Southern Living magazine. "I think you love your kids with your whole heart, and you do the best you possibly can."
7. Advice to Hollywood studio executives: "Get a female perspective on film that would make my daughter understand what it means to be a woman in a different way." (January 2016)
In a conversation with Harper's Bazaar, Witherspoon discussed her enthusiasm for producing movies, and envisioned an entertainment industry that fosters better opportunities for women, including less superficial roles for actresses.
RELATED: Like mother, like daughter! Reese Witherspoon shares sweet photo of look-alike Ava
"There was a point, around 2011, there were like five actresses that I admire very much and they all called me and said, 'There's this role of this girlfriend in this movie,' which was kind of just a terrible movie," she told the magazine for its January issue. "And we're all kind of clamoring for this terrible part? We are so much better than this."
Follow TODAY.com writer Chris Serico on Twitter.