Lady Gaga turns 30 years old on March 28, and let's face it: Few people who once sported a dress made out of raw meat can hope to make the kind of impact she has in such a short time.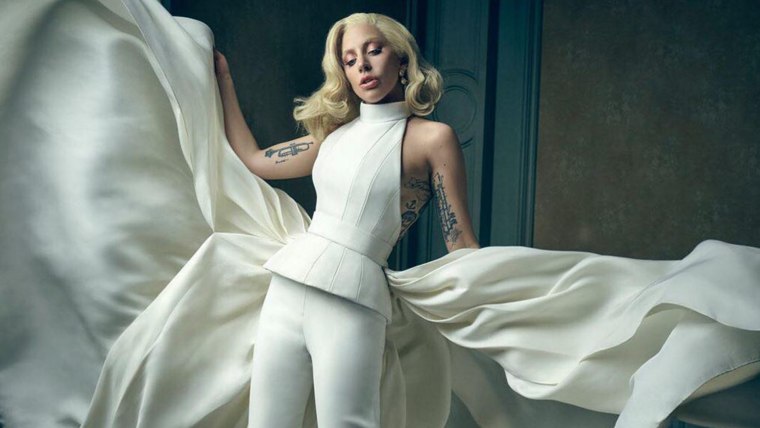 When Stefani Joanne Angelina Germanotta — better known as Lady Gaga — emerged on the scene with her 2008 album "The Fame," we weren't sure what hit us at first. Here was a visually exciting, boundary-pushing musical weirdo (in the best possible way) who also had great pipes — and she pulled it all off with panache.
Over the ensuing years, her out-there fashion sense and campy delight in being off-kilter, along with her killer pop hits and staunch support of LGBT rights made her a household name, earned her important awards and sold millions of records.
And then, just as we were getting used to her wild and crazy ways ... she proved she was still full of surprises.
Here's what we mean:
September 2014: She recorded an album with Tony Bennett!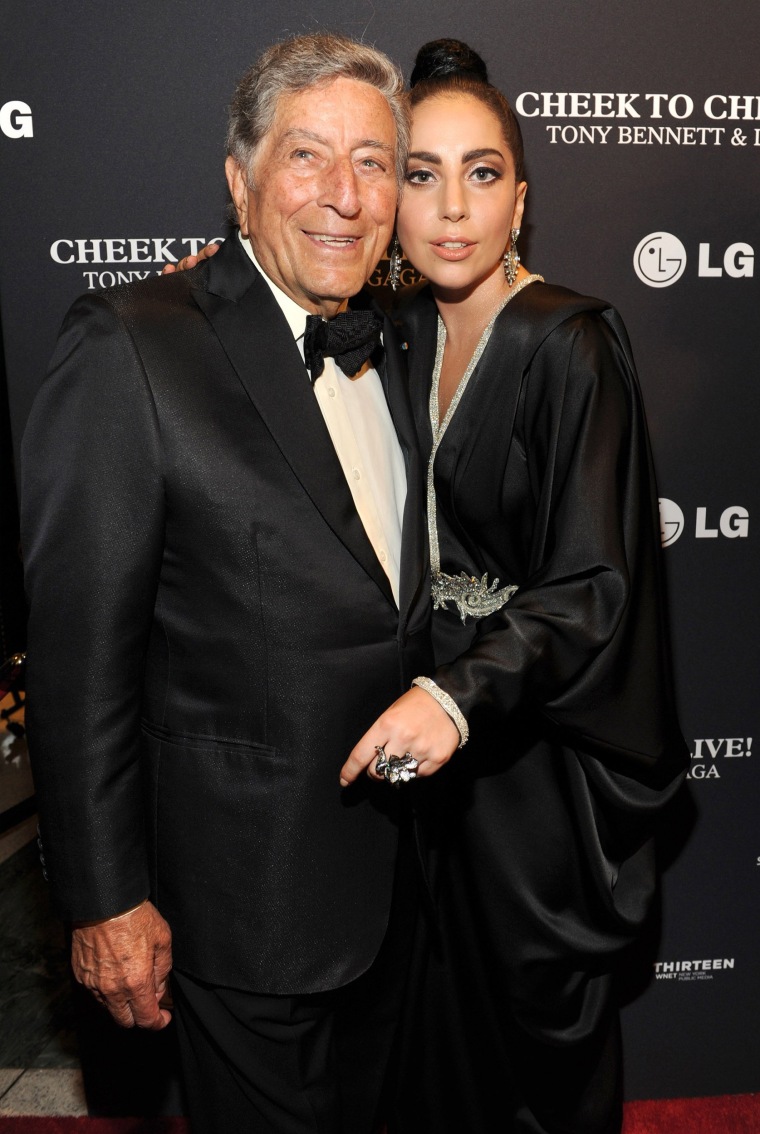 The legendary crooner paired up with a toned-down Gaga for an album of jazz and standards that won a Grammy. They'd worked together in 2011 on "Duets II," but this was a much bigger enterprise. "I love the way she sings," Bennett told TODAY in 2014. Then, last December, they united once more to sing "Baby, It's Cold Outside" in a TV ad for Barnes & Noble.
MORE: Lady Gaga and Tony Bennett reveal their jazz album's release date on TODAY
February 2015: She got engaged and wowed at the Oscars!
In 2011, Lady Gaga met actor/model Taylor Kinney ("Chicago Fire") while making her "You and I" music video. The couple haven't yet wed, but that may be because she's been so busy and she's in charge of the big event. "I leave that up to her," he told E! News recently.
Meanwhile, her "Sound of Music" tribute at the Oscars blew away the whole room and proved she could do Broadway, too.
MORE: Lady Gaga wows at Oscars with tribute to 'The Sound of Music'
October 2015: She starred in "American Horror Story: Hotel"!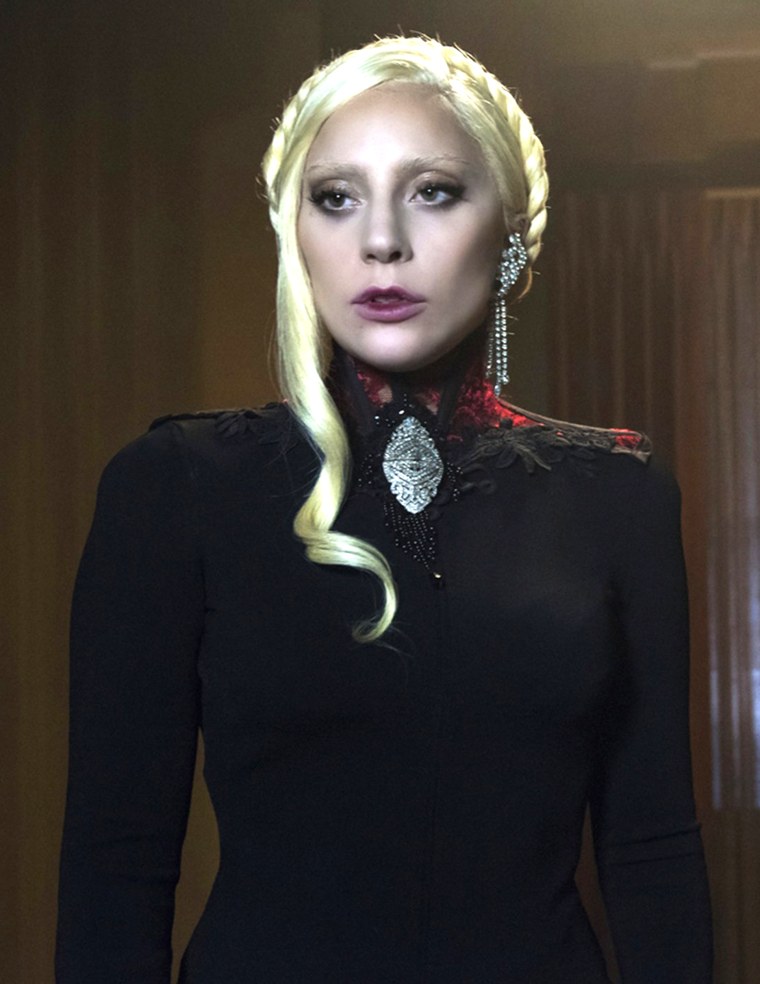 Mother Monster had one of her scariest roles ever on the ensemble scare-fest on FX, and she was so amazing as the Countess that she won a Golden Globe earlier this year for her efforts (and maybe got snubbed by Leonardo DiCaprio on her way to the stage!) Plus, good news: She'll be back for the series' next season.
February 2016: She returned to the Oscars with a nomination and standout performance!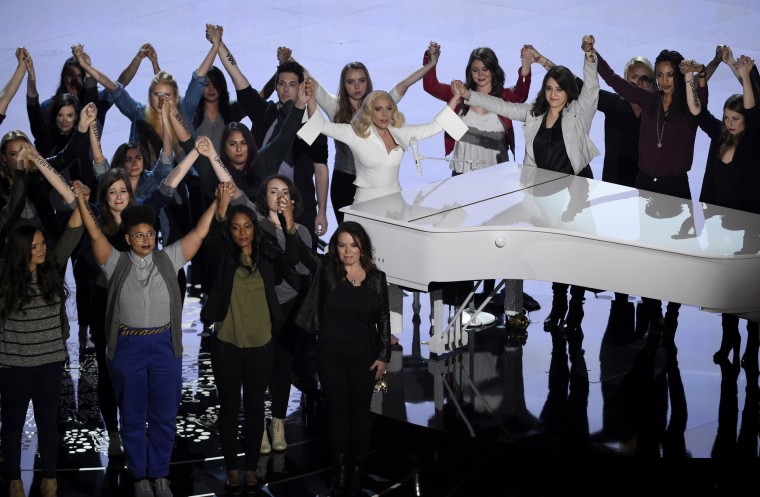 One of the highlights of this year's Academy Awards was Gaga's performance of "'Til It Happens to You," an Oscar-nominated song she co-wrote with songwriting legend Diane Warren for the documentary "The Hunting Ground," about sexual assault on college campuses. The powerful performance, which featured Gaga behind a piano, also included a number of sexual assault survivors striding out onstage. The song didn't win the prize, but it resonated big time on social media and beyond.
MORE: Lady Gaga delivers powerful Oscars performance of ''Til It Happens To You'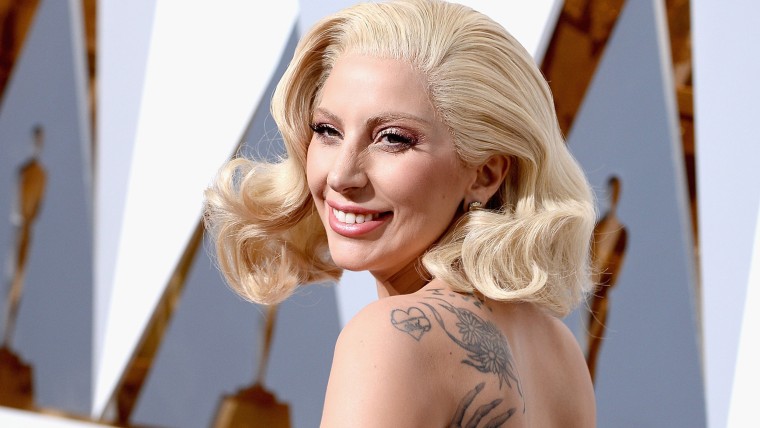 Clearly, Lady Gaga has traveled a long way in a relatively short time, and become more than a wacky pop personality in jaw-dropping outfits. She's got both style and substance, popular and critical acclaim now. As always, Gaga, it's a pleasure to meat ... er, meet you, in whatever form you take!
Follow Randee Dawn on Twitter.