Never underestimate the power of powerful undergarments.
Entrepreneur Sara Blakely has joined the Forbes 2012 list of billionaires, thanks to her wildly popular undergarment empire, Spanx. (She's not the only lingerie baron on the list – UnderArmour chief Kevin Plank also made the cut.)
What's notable, on the magazine's 25th annual round-up of the world's super-rich, is that Blakely, 41, is one of only 104 women who made the 1,226-person roster, and is the youngest self-made woman featured, at that.
Kathie Lee and Hoda have probably contributed a significant chunk to Sara's wealth: The ladies are proud Spanx wearers. The slimming tights have been a featured Favorite Thing, and there's an entire Spanx Alert Alarm in place for on-air anchor shapewear slips. KLG has a tiny bone to pick with Sara, though, as she contends she actually beat her to inventing Spanx by cutting the feet off of her control-top hose back in the Regis days.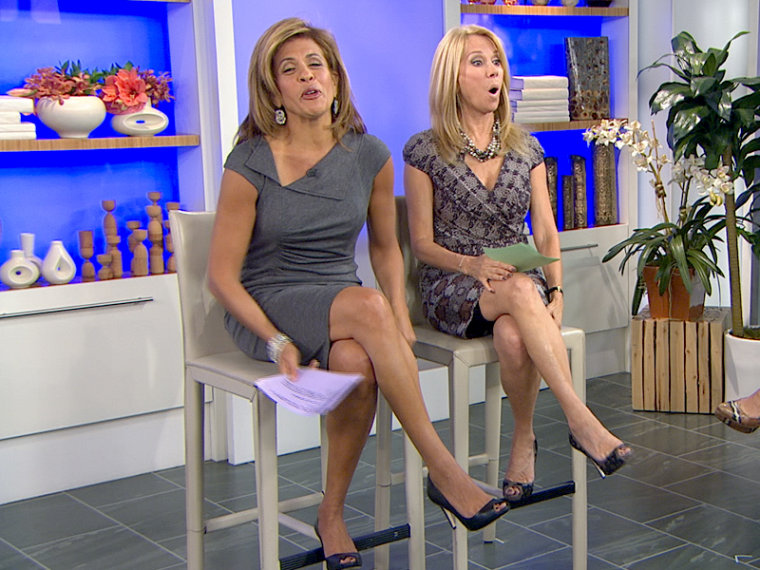 But any lingering resentment aside, Spanx may be the closest thing the fourth hour has to a required uniform. When Bravo's Andy Cohen sat in for KLG, she left him a note that read, "Wear my Spanx or you die." We believe that's what's known in the hosiery world as "extra-firm control."
More:Notable women who made the 2012 Forbes billionaire list
Shave before your smooch Kathie Lee and Hoda
Julieanne Smolinski is a TODAY.com contributor. She blogs in Spanx.