Henry "Hank" Deutschendorf, who played baby Oscar in 1989's "Ghostbusters II," has died at age 28.
Deutschendorf, who shared the role with his twin brother Will, was found by his brother in his Escondido, California apartment according to E! News, citing the coroner's report that called the death a suicide by hanging.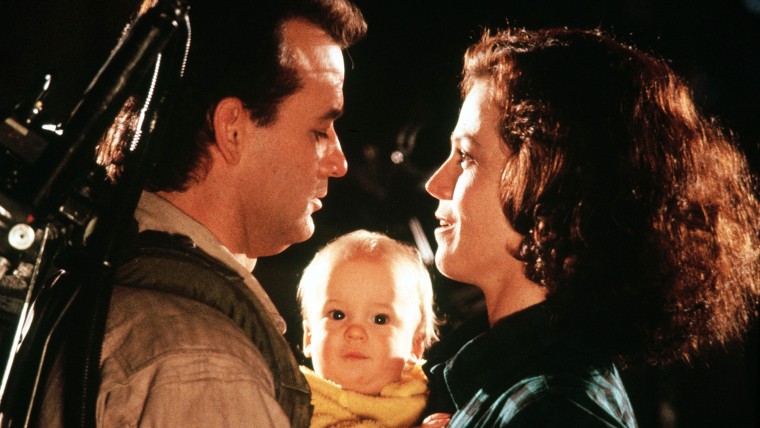 "On Wednesday, June 14, 2017 Henry John Deutschendorf II lost his battle with schizoaffective disorder," his brother posted on Facebook and also wrote on a webpage called "Hank's Hope for a Cure."
"Some knew him as Baby Oscar in 'Ghostbusters 2' or John Denver's nephew," Will, who owns a martial arts academy, continued. "Others knew him as a brother, son, martial artist, teacher, uncle, or friend. What people do not know about Hank was that he suffered from schizoaffective disorder.
"It is a chronic mental health condition which is a combination of bipolar disorder and schizophrenia. He experienced hallucinations, delusions, depression, and mania," he continued. "It is a very severe mental illness that usually requires a lifetime of treatment. It is not well studied, so the treatment is largely an estimation based on schizophrenia and bipolar treatments."
Neither Hank nor his brother pursued acting careers after their appearance as a baby, though he did appear in the recent "Cleanin' Up the Town: Remembering Ghostbusters" documentary as himself. Will noted that his brother was diagnosed in August, 2008; before then he had been "upbeat" but after he began taking medications (which "curbed the delusions but ... did not stop the voices") he "felt like a zombie."
"My brother was left with a Band-Aid for a gunshot wound," wrote Will. The pair worked together at Will's academy, and Hank ultimately earned black belts in Kempo "and found the love of his life."
Will noted that he decided to write in such great detail to raise awareness of mental illness. "If your first reaction is to ask us what you can do, it's to help us do everything we can to help others suffering from the same illness as Hank," he wrote.
A memorial service is planned for the near future.
Follow Randee Dawn on Twitter.