Happy Halloween from the TODAY family — and from the 1980s!
Yes, this year we're celebrating one of our favorite holidays by flashing back to one of our favorite decades, complete with costumes inspired by the best movies and music of the time.
So put down your Rubik's Cube, kick off your jelly shoes and check out how we got our totally tubular party started.
A float ushered in the on-air fun — as well as the first iconic character — Wednesday morning. Behold Willie Geist as the title star from the 1986 blockbuster comedy "Ferris Bueller's Day Off."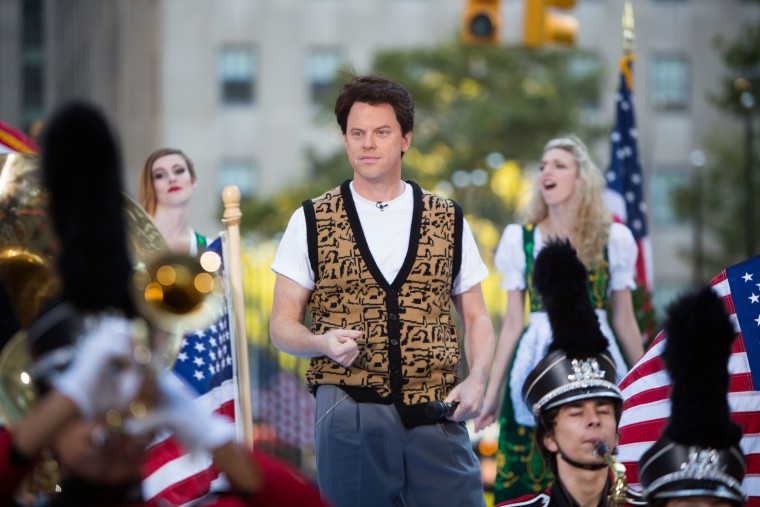 After Willie shook things up with some "Twist and Shout" action, it was time to move forward by going "Back to the Future" with Al Roker and Dylan Dreyer.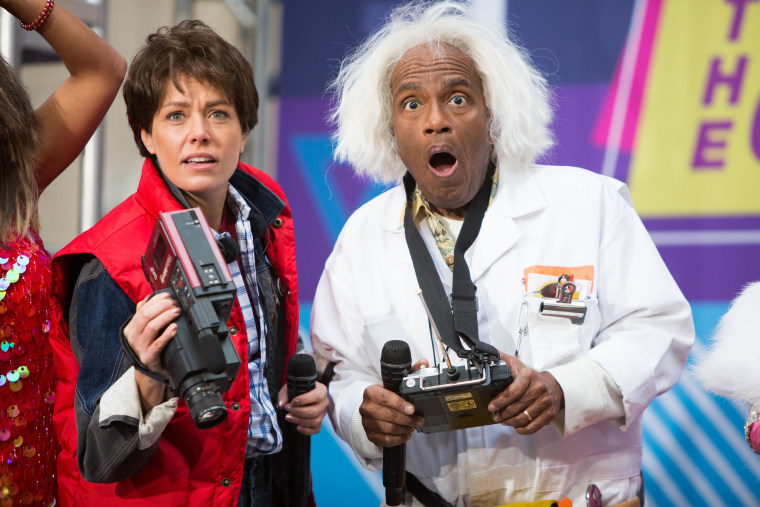 Dylan took on the part of Marty McFly from the 1985 hit flick that launched a fan-favorite franchise. As for Al, he was the DeLorean-loving Doc Brown.
"The way I see it, if you're going to build a time machine into a car, why not do it with some style," he said.
And that flashy time machine made it easy to hop to 1988 for a look at Craig Melvin's own throwback tribute.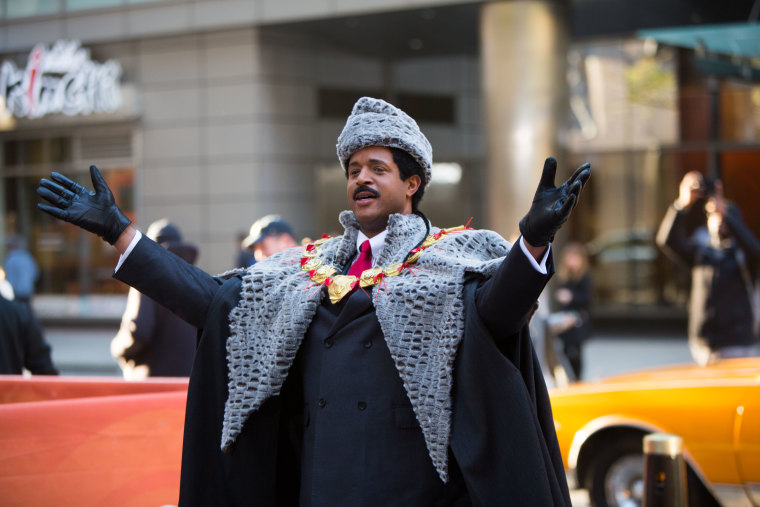 For Craig's first Halloween ever on the plaza, he played the part of Eddie Murphy's Prince Akeem from "Coming to America."
But that wasn't the last of the big-screen memories.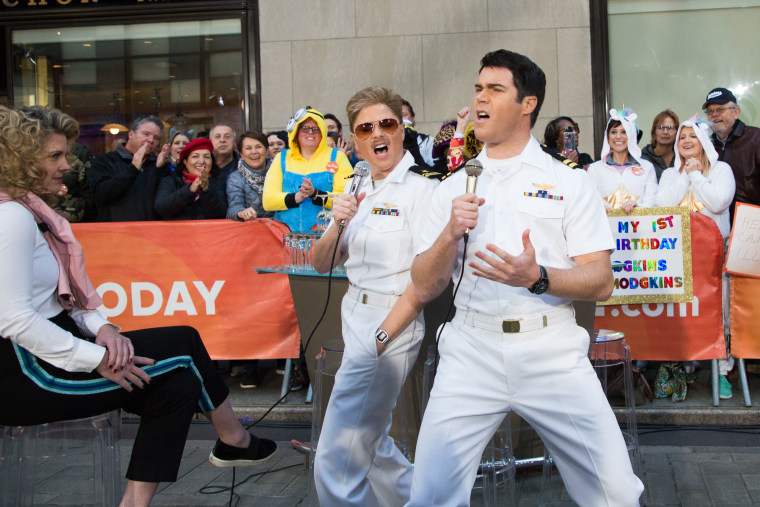 Jenna Bush Hager and Peter Alexander showed up decked out as a couple of hotdogging naval fighter pilots from 1986's "Top Gun," joined by TODAY executive producer Libby Leist.
After they sang a couple of bars of "You've Lost That Lovin' Feelin,'" just like Maverick and Goose did back in the day, it seemed like the perfect time to roll out the music-makers, starting with the Material Girl herself, Kathie Lee Gifford.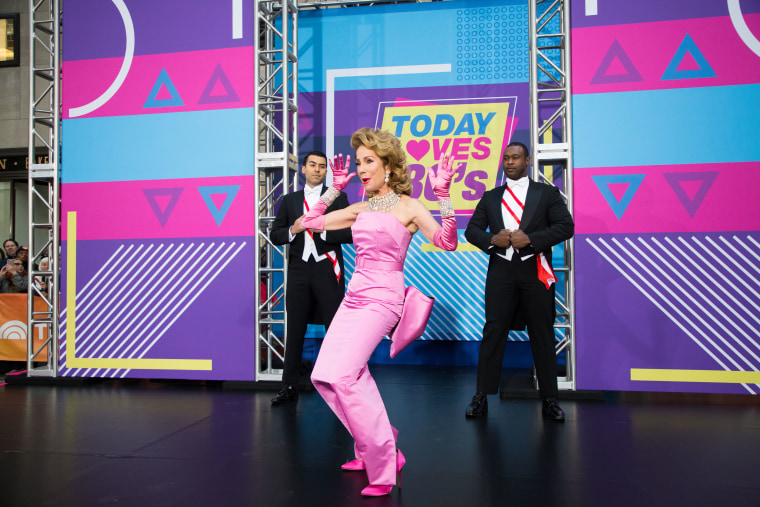 Carson Daly followed up Kathie Lee's Madonna moment with an impressive makeover that left us asking, "Who's the Boss?"
And he had the answer.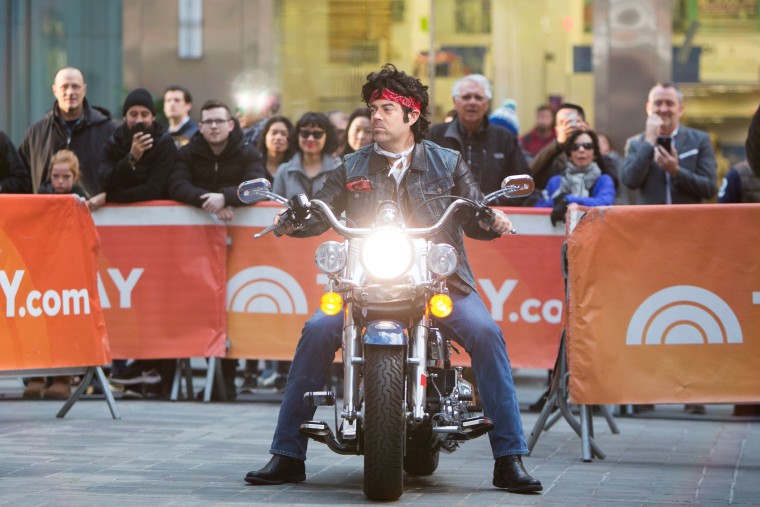 Carson's Bruce Springsteen rocked it, of course.
As for his follow-up act, Sheinelle Jones kept things rollin' as legendary singer Tina Turner.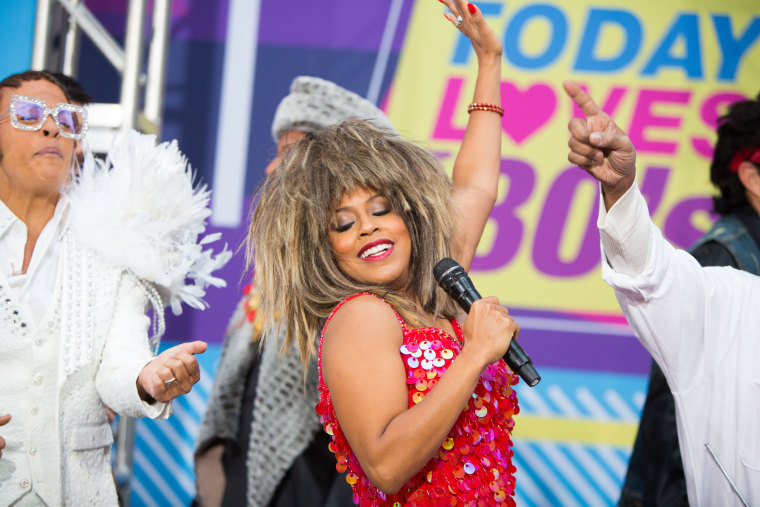 And the '80s hit-makers just kept hitting the plaza, including the fun-loving Cyndi Lauper, played to perfection by our very own Savannah Guthrie.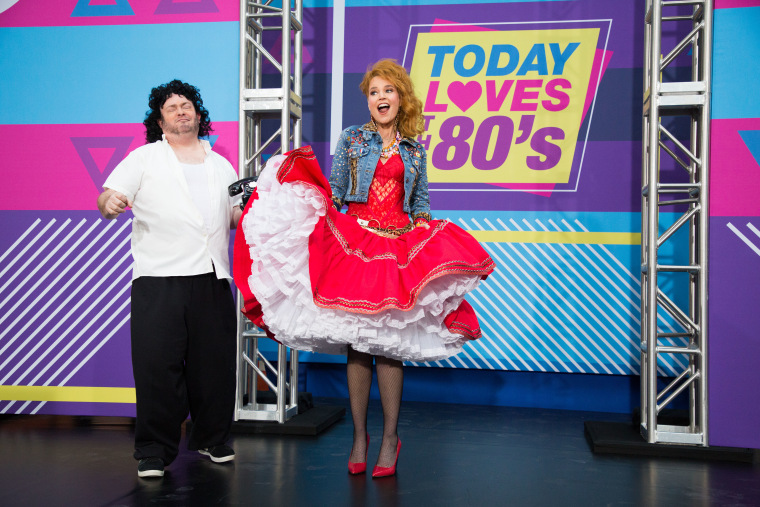 How do you follow up an act like that? Like this: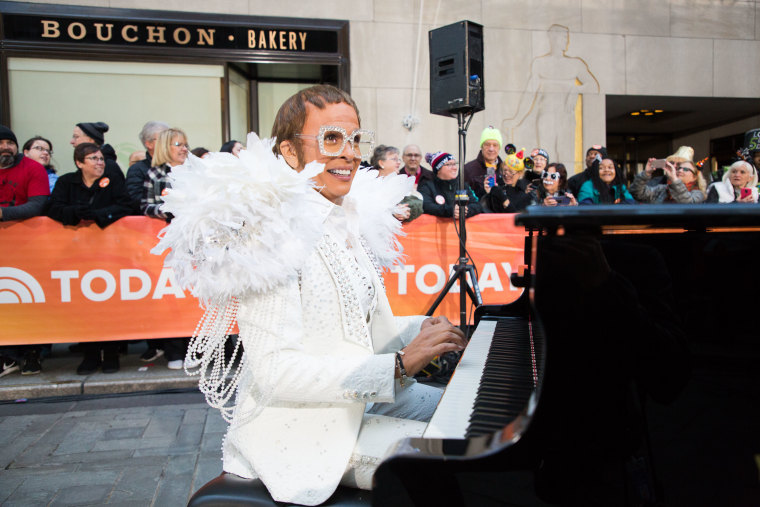 With Hoda Kotb channeling the ultimate headliner — Elton John!
The singer-songwriter never looked better.
But if you thought The Rocket Man was the finale for our Halloween bash, then just wait until you get a load of man's best friend.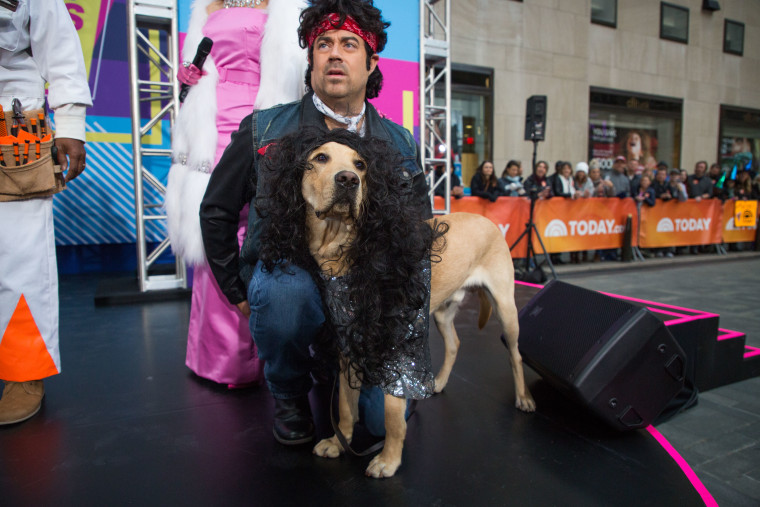 That's right, even Sunny — our puppy with a purpose — got in on the way-back act.
He wasn't even around in the '80s, but that didn't stop Sunny joining in on the fun with his very own Cher impersonation.
Kathie Lee and Hoda delivered another performance for the fourth hour of TODAY — featuring special guest (and '80s icon) Debbie Gibson!
It was a Halloween morning filled with treats!