Halle Berry isn't expecting again, despite what you may have heard.
After the 50-year-old Oscar winner appeared on the red carpet in a formfitting dress over the weekend, rumors swirled that she was pregnant with her third child, reports The Mirror.
But the rumors are just that, says a rep for the actress, who told TODAY, "Halle is not pregnant and any report otherwise is simply untrue."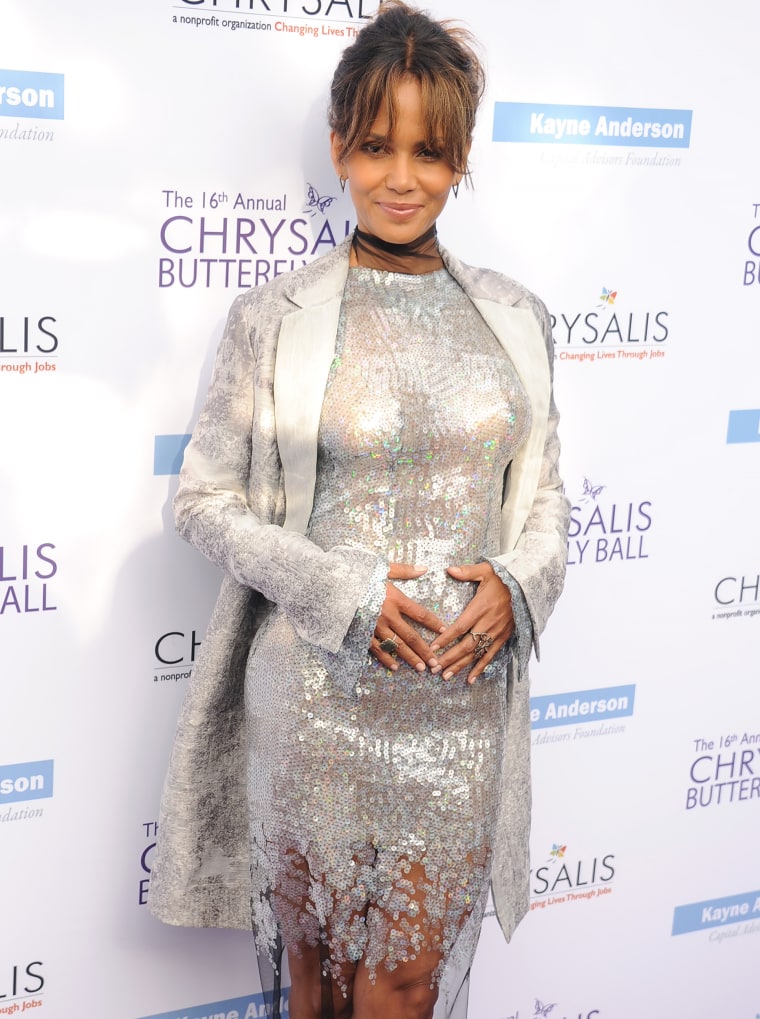 Berry herself seemed to address the speculation Monday by cracking a joke on Instagram. "Can a girl have some steak and fries??" she captioned a photo of herself.
The "Extant" star wore a figure-hugging silver sequined dress to 16th Annual Chrysalis Butterfly Ball in Los Angeles on Sunday, and onlookers took notice when she moved her hands to cradle what appeared to be a baby bump.
But apparently those onlookers read too much into Berry's pose.
Berry has two children, 8-year-old Nahla with ex-boyfriend Gabriel Aubry, and 3-year-old Maceo with ex-husband Oliver Martinez.
The actress, who been married and divorced three times, opened up about her personal life in a candid speech at the 2017 City Summit and Gala this past February.
Raising her two children, Berry told the crowd, was her biggest priority.
"Right now, being mom is my most important job, and I now know that everything I do, everything I say and everything I offer them is really important," said Berry.
"I say lots of things, but I think what's more important is that my children watch what I do," she said. "I'm more mindful of how I live my life and what they see me do."