Halle Berry fits right in to any role she takes on, and on Tuesday night, the actress fit the part of one-half of a human hamster wheel.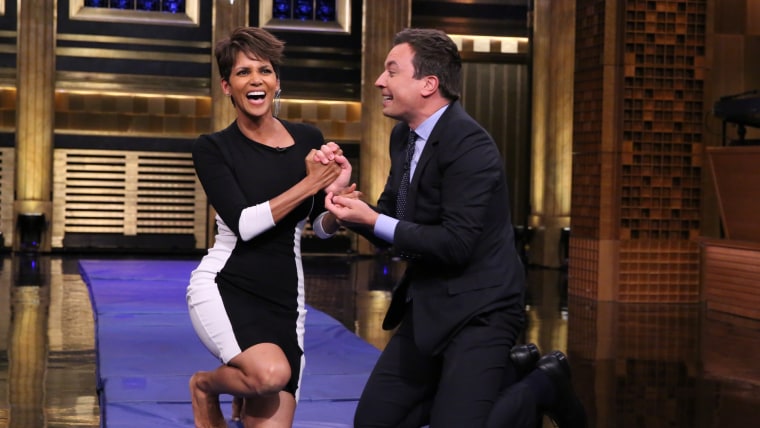 "Tonight Show" host Jimmy Fallon offered the star a chance to show his audience "how we roll," and that's just what they did. He grabbed her ankles, she grabbed his, and the two took an end-over-end tumble that had the crowd laughing out loud.
The trickiest bit actually came before they started rolling, when Fallon stretched out on a gymnastics mat with a dress-wearing Berry above him. As TODAY's Tamron Hall said when she watched the clip Wednesday morning, "Put yourself in Jimmy Fallon's wife's shoes!" But no worries — Fallon was a perfect gentleman.
Sign up for top Entertainment news direct to your inbox 

Check out all of the head-over-heels action in the clip.

"The Tonight Show Starring Jimmy Fallon" airs weeknights at 11:35 on NBC.
Follow Ree Hines on Google+.