Haley Joel Osment is all grown up now and starring in IFC's "The Spoils Before Dying," but to many movie fans he'll always be the sweet-faced kid who saw dead people in 1999's "The Sixth Sense" and turned up as the title character's son in 1994's "Forrest Gump."
Osment himself remains nostalgic for his days as a child actor in those classic films. During his Thursday visit to TODAY, he talked about working alongside Tom Hanks in "Gump," calling him "a great first cinema dad."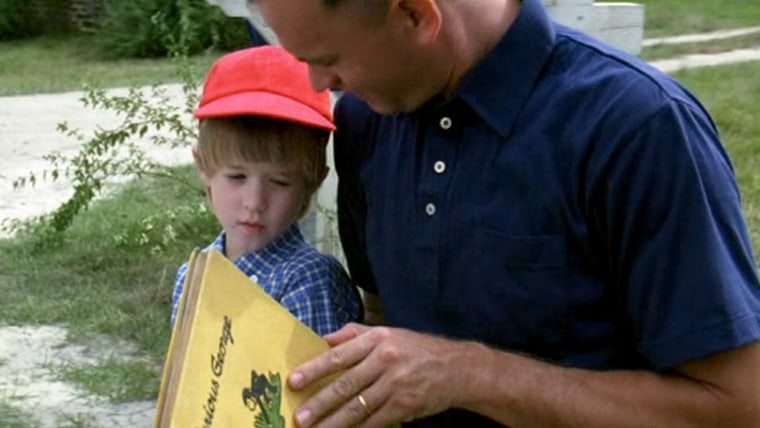 He even explained the story behind this Instagram image he posted last year, a picture of a note from the "Gump" set:
As Osment explained, they were filming the last scene in "Gump," where he appears as Forrest Jr., and director Robert Zemeckis decided to do a rewrite. He called Hanks and Osment into his trailer, "and Tom wrote down my lines down on a piece of yellow legal paper," he said. "I still have this little piece of film history."
So is Hanks as nice as we all are pretty positive he must be? "He truly is," said Osment.
The "psychedelic jazz murder mystery" (as Osment called it) "The Spoils Before Dying" airs Thursday at 9 p.m. ET on IFC.