Fans of "Hairspray" have been waiting to find out who'd fill Tracy Turnblad's dancing shoes ever since NBC first announced that the musical would be next in its lineup of "Live!" productions. And now they have their answer!
It's Maddie Baillio!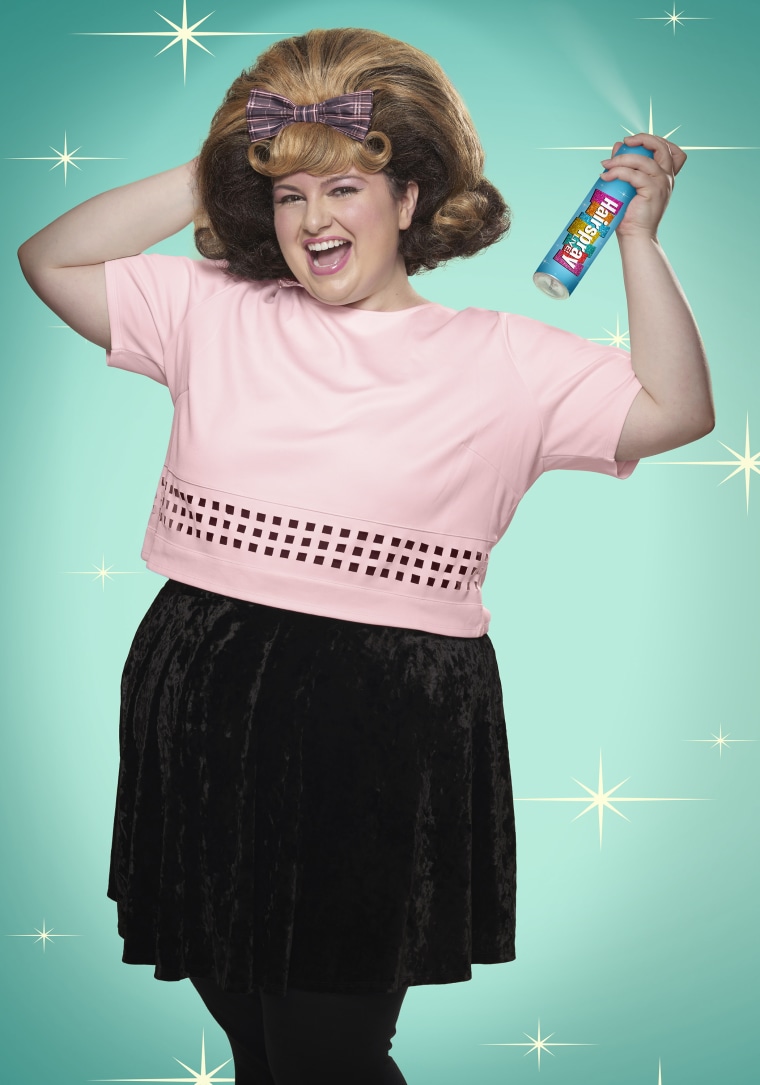 If that name seems unfamiliar — for now — that's because she's a newcomer to the professional stage. The singer and dancer from League City, Texas, was selected to play the pivotal role after she auditioned at an open casting call alongside nearly 1,000 other hopefuls.
RELATED: 'Hairspray Live!' stars revealed — Jennifer Hudson, Harvey Fierstein join NBC's cast
The "Hairspray Live!" casting notice sought someone who with an "outgoing, unstoppable, good-hearted, vibrant, lovable, spirited personality," and they found it in Baillio.
And her first response when she learned she'd be playing the Baltimore-based teen? "I want to call my mom!"
As was announced earlier this year, the 20-year-old's on-screen mom, Edna, will be played by stage veteran and Tony winner Harvey Fierstein.
Fierstein, who's also adapting the script for the teleplay, stopped by TODAY Tuesday to introduce everyone to the new star of the show.
And there will be plenty of other stars joining Baillio as she takes on the part of the teen with a TV-dancing-show dream in the '60s song-and-dance (and more) story. In addition to Fierstein, Jennifer Hudson, Martin Short and "Dancing With the Stars" hoofer Derek Hough have all joined the cast.
"Hairspray Live! will air Dec. 7 at 8 p.m. ET on NBC.
Follow Ree Hines on Twitter.