Gwyneth Paltrow: She's just like us!
Well, sort of.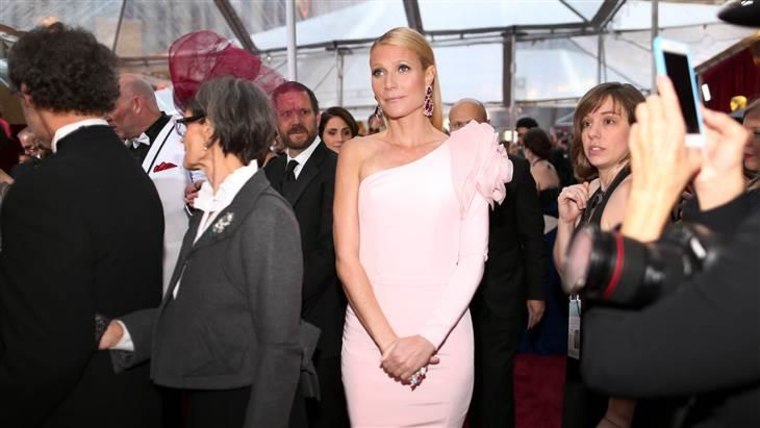 Asked by CNNMoney correspondent Cristina Alesci if she considers herself "remotely close to the common woman now," the Academy Award-winning actress replied, "I'm incredibly close to the common woman, in that I am a woman, and I'm a mother, and we all are in a physical body with beating hearts, with compassion and love. We are all seekers. We all want questions. We all want fulfillment. We want to live our best lives. We want to be healthy and happy and squeeze the most that we can out of life. I think that's all women."
To be fair to Paltrow, who in 2008 founded the lifestyle website Goop, she answered the question in a way that mirrored how it was phrased to her.
But "close" to commoners or not, Paltrow has been criticized in the past with what some considered to be out-of-touch comments. In 2011, she wrote on Goop that she'd received an email from someone who asked about balancing career and motherhood, and related her lifestyle to that of "other extremely busy working mothers I know. " Some found her approach a bit off. And last year, she raised eyebrows when she told E! Online that, as a mother, acting can be harder than having an office job.
"I think it's different when you have an office job, because it's routine and, you know, you can do all the stuff in the morning and then you come home in the evening," she said at the time. "When you're shooting a movie, they're like, 'We need you to go to Wisconsin for two weeks,' and then you work 14 hours a day and that part of it is very difficult. I think to have a regular job and be a mom is not as, of course there are challenges, but it's not like being on set."
In the more recent CNN interview, when Alesci asserted Paltrow has taken flack for "being a little bit disconnected from the average woman," the actress called that assumption "false," adding that the negative sentiment often is expressed by people who haven't visited Goop's website.
"We have products on the site that are under $10; we have products on the site that are $500," Paltrow added. "I think the idea is that we're going to find the best thing, whatever it is, at any price point."
Paltrow added that she doesn't view herself as a lifestyle guru, but rather as "an actor and a mother, and as an entrepreneur."
Follow TODAY.com writer Chris Serico on Twitter.