The way she tells it, Gwyneth Paltrow hasn't always been lucky in love.
The Oscar-winning actress and Goop founder recently got candid for an episode of "Girlboss Radio with Sophia Amoruso," and during the wide-ranging conversation she admitted that she hasn't had the best track record when it comes to romance.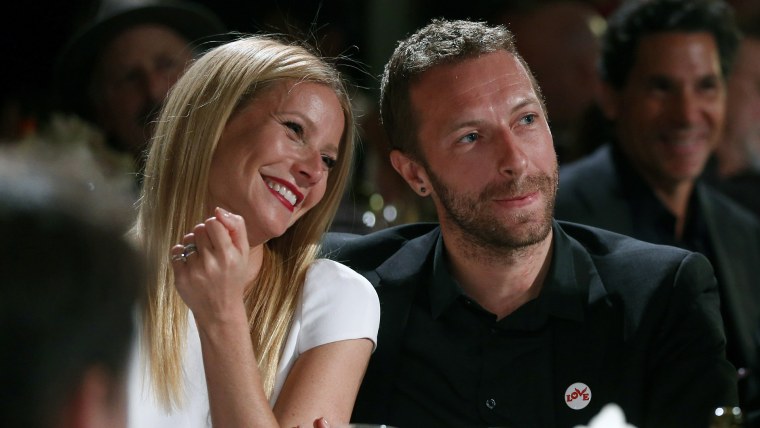 "I've f----- up so many relationships, so many," the 44-year-old actress told Amoruso. "I'm actually a pretty good friend and a good sister and a daughter and a mother, but I am at my potentially most vulnerable and f----- up in the romantic slice of the pie. So it's taken me a lot of work to get to the place where I have a good romantic relationship."
The host joked, "So, Brad Pitt, if you're listening—"
"I f----- that up, Brad," Paltrow added.
Paltrow, who is currently dating TV producer Brad Falchuk, was married to Coldplay lead singer Chris Martin for 10 years before the pair famously decided to "consciously uncouple" in March 2014.
Prior to Martin, Paltrow had several other high-profile romances with partners that included Pitt, Ben Affleck and Luke Wilson.
The lifestyle entrepreneur added that building good, healthy relationships — what she calls "relationships of quality" — is of utmost importance to her. In fact, she measures her success by the quality of her relationships.
"So if you don't have a good relationship with your partner, your children, your best friends, then I think it's very hard to claim success," she said. "It makes life feel full and rich and happy. Like, the quality of your relationships dictate so much how your life feels, so for me that's the number one."
Earlier this year, Paltrow opened up to Net-A-Porter's weekly digital magazine The EDIT about her divorce from Martin, which she described as "incredibly painful."
"I wanted to turn my divorce into a positive," she said. "What if I didn't blame the other person for anything, and held myself 100 percent accountable? What if I checked my own s--- at the door and put my children first? And reminded myself about the things about my ex-husband that I love, and fostered the friendship?"
"What I put myself through to get there," she added, "was the most difficult thing I've ever done in my life."