Gwen Stefani recently sat down with Ellen DeGeneres for an interview set to air Thursday, but she warned her pal she didn't plan to discuss beau Blake Shelton.
"I thought it would be a good idea not to talk about Blake — just to see what would happen," Stefani said.
"OK," DeGeneres replied with mock approval as photos of the couple played out on a screen behind them. "Let's just look at pictures then!"
But soon enough, the host had the "Make Me Like You" singer laughing, blushing and, yes, talking.
MORE: Gwen Stefani says 'Make Me Like You' is about Blake Shelton
"So when he popped the big question ... about you being his mentor [on upcoming season of 'The Voice'], how did he do that?" DeGeneres deadpanned before admitting she practiced the teasing intro to that question ahead of time.
Stefani won't be sitting in her usual red seat for season 10 of the talent competition. With returning coach Christina Aguilera filling that spot, Shelton found a way to keep his partner close by inviting her to be his team's adviser.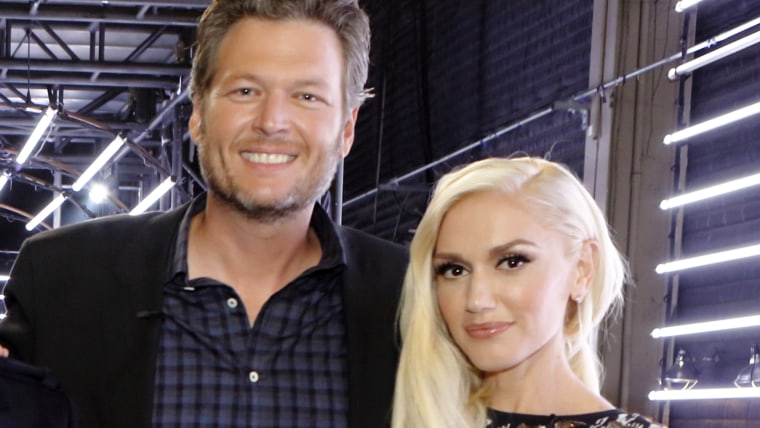 While Stefani didn't answer the "how did he do that?" question, she did reveal why she said "yes" to that big question.
MORE: Carson Daly comments on Blake Shelton, Gwen Stefani romance: 'I didn't know'
"I want to be on that show as much as possible," she said. "I got so much out of it."
"You did," DeGeneres shot back with a smile and a nod.
See Shelton and Stefani together again when "The Voice" returns Feb. 29 at 8 p.m. ET on NBC.
Follow Ree Hines on Twitter.