Gwen Stefani is 51 years old and there's one big reason why she believes she has looked and felt better than ever over the past few years— her romance with Blake Shelton!
Stefani gushed about her husband-to-be, 44, in an interview with The Daily Telegraph.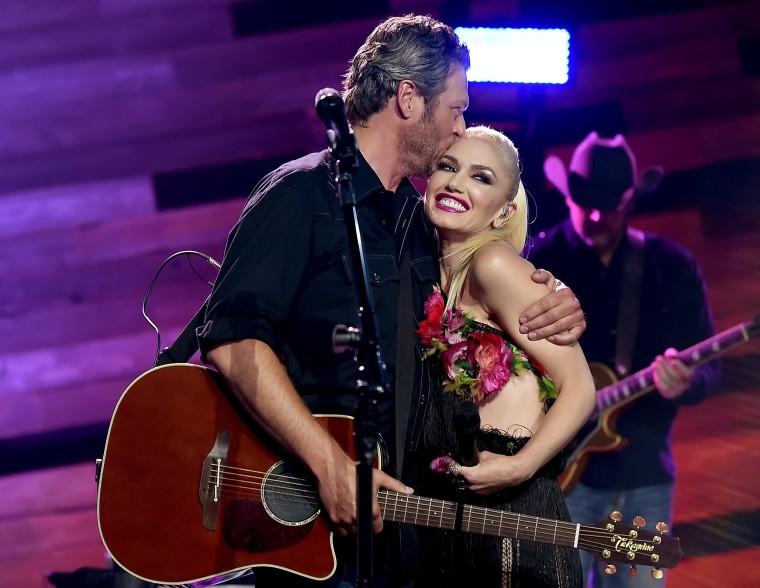 "Blake is the greatest guy," she said. "I look back over the past few years and look at pictures of when I first started kissing Blake, and I look the best I've ever looked in my life in those photos. Love must look good on me. I feel like that does show through—it really does."
Stefani wasn't familiar with Shelton when they met on "The Voice" in 2014, but little did she know then just how much her life was about to change. The following year, the couple started dating and announced their engagement in October 2020.
While Stefani rose to fame as the quintessential bleach blond, punk rock, southern California girl and still looks as youthful as ever, the No Doubt singer admitted to feeling a bit "obsessed" about how she is aging.
"People talking about my aging is a compliment, I guess," she said. "I'm kind of obsessed with how I'm aging, too."
"It's really hard for everyone to age and have to face life. Especially for females and people who have been in the spotlight it can be daunting, but you tackle it by just trying to be the most beautiful version of yourself inside and out," she said. "People talking about my aging is a compliment, I guess. I'm kind of obsessed with how I'm aging, too."
Stefani has certainly met her match in Shelton. While the couple come from different music genres, the clearly make beautiful music together. They released their duet "Nobody But You" in December 2019 and last summer, released their song "Happy Anywhere," which couldn't have come at a more perfect time.
The couple, along with Stefani's three sons, spent plenty of quality time together in quarantine at Shelton's Oklahoma ranch, where they had plenty of hilarious moments, including helping Shelton bring back his mullet haircut.
Related: