If you enjoyed seeing the playful banter between Blake Shelton and fellow "Voice" coach Gwen Stefani on the show last season, get ready more of the same.
Stefani may not be acting as a coach this time around on the talent competition, but she's returned to serve as an adviser for Team Blake — and the chemistry is still strong.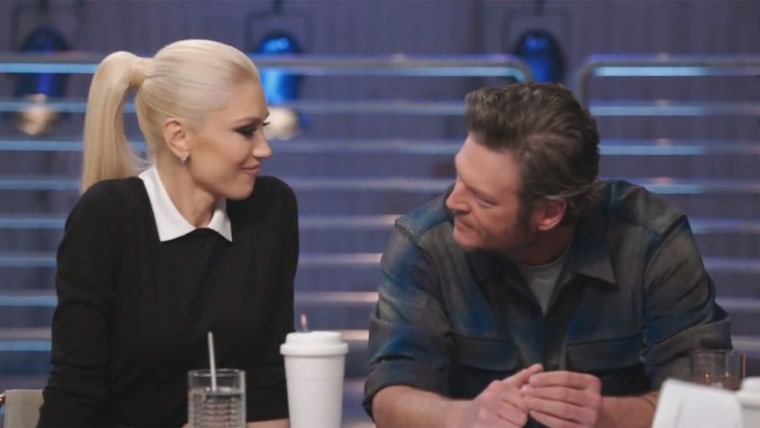 "I knew you were coming back for season 10," Shelton said with a slight smile on Monday night's episode.
Well, of course he knew. She returned at his invitation, after all.
But she's not just back because of their off-show relationship. Shelton said it's Stefani's experience that got her the gig.
"I brought Gwen in because if there's anybody who understands what a Battle Round is, it's somebody who's been a coach. She knows what it takes to win this thing."
MORE: Pharrell Williams: Blake Shelton and Gwen Stefani's 'Voice' romance is 'like a miracle'
Unlike Shelton, however, she's never won a season on the show. Still, she's sure she'll be of value to him.
"I would love to help you," she said, teasing, "I think you need a lot of help."
Pretending to be wounded by her words, he asked, "What is that supposed to mean? What are you trying to say?"
Seems like her laughter said it all.
MORE: Gwen Stefani on why she said 'yes' when Blake Shelton 'popped the big question'
"The Voice" airs Mondays and Tuesdays at 8 p.m. ET on NBC.
Follow Ree Hines on Twitter.