One week ago, Gwen Stefani suffered a singer's nightmare. "The Voice" coach ruptured her eardrum during a flight, and the injury prevented her from performing.
But not for long!
The incident caused the 47-year-old to bow out of a Las Vegas gig last Thursday, but on Tuesday night, she returned to "The Voice" stage to belt out a Coldplay hit alongside two Team Gwen contenders.
RELATED: Gwen Stefani gets 'tongue-tied' talking marriage to Blake Shelton
Of course, Brennley Brown and Hunter Plake weren't surprised to see the singer join them on stage for "Fix You" — and neither was her boyfriend (and coach competition) Blake Shelton.
After all, the country crooner had assured fans that Stefani would perform on the show.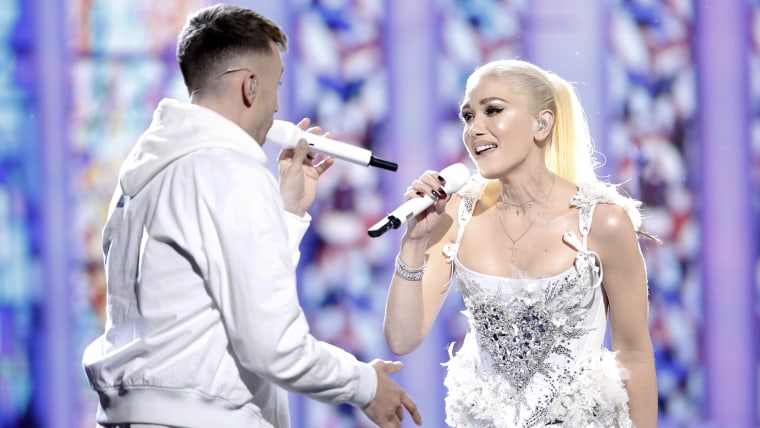 "She'll be all right," he told Entertainment Tonight. "She's tough."
He even offered up an explanation of what led to Stefani's injury.
RELATED: Blake Shelton understands why people are surprised he's with Gwen Stefani
"I think the cabin pressure in her airplane ... she had a head cold and then once they got up to a certain altitude (pop)," he said. "They say not to fly if you have a head cold, but we all do. That's the thing that I guess can happen."
He's just happy "she can hear now" — and sing again.