Gwen Stefani was honored at Glamour magazine's Women of the Year Awards Monday night, but the singer felt like a winner long before she took the stage — thanks, in part, to boyfriend Blake Shelton.
At the event, the 47-year-old referenced how difficult the last year had been for her following her split from Gavin Rossdale.
"I was so low that I didn't think there was any way I could pick myself back up," she told the crowd.
But she did, both by focusing on her music and by turning to Shelton.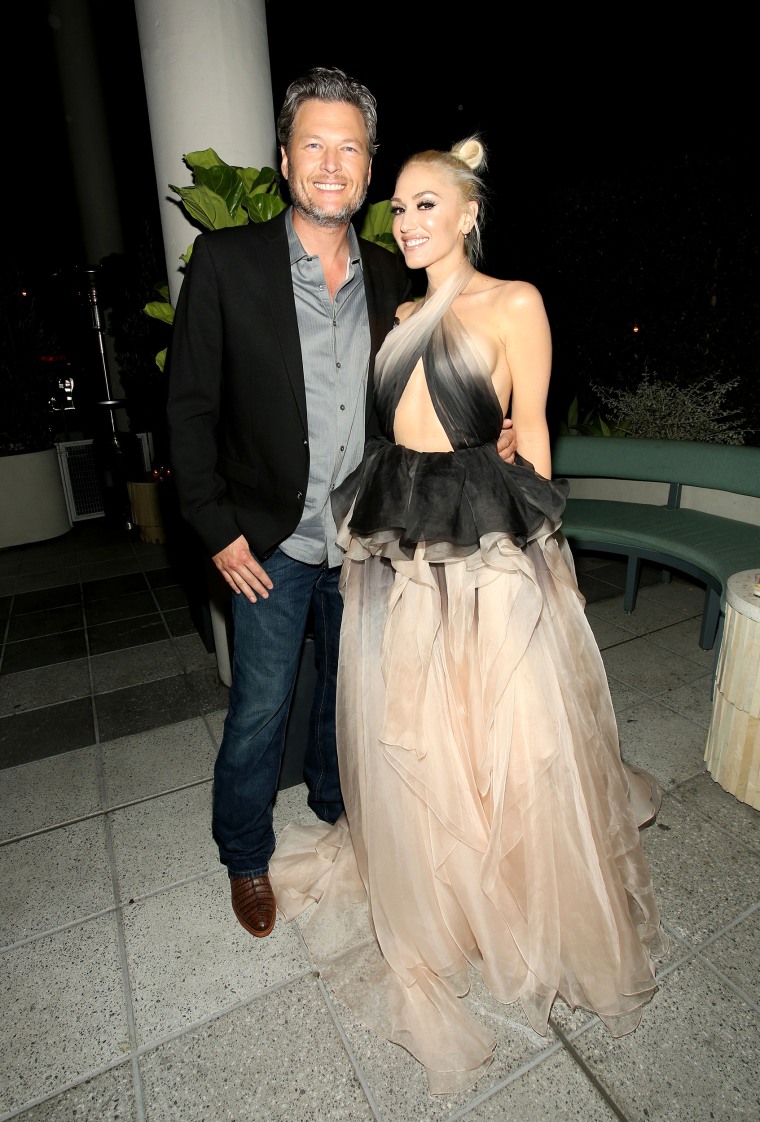 RELATED: Blake Shelton opens up on love and loss: Gwen Stefani 'saved my life'
After Stefani thanked her parents and fans, she looked at her partner in the audience and added a special thanks to him "for kissing me back to life."
In an interview with Entertainment Tonight at the event, Stefani added, "It's incredible to have a best friend like that guy. He's an amazing person."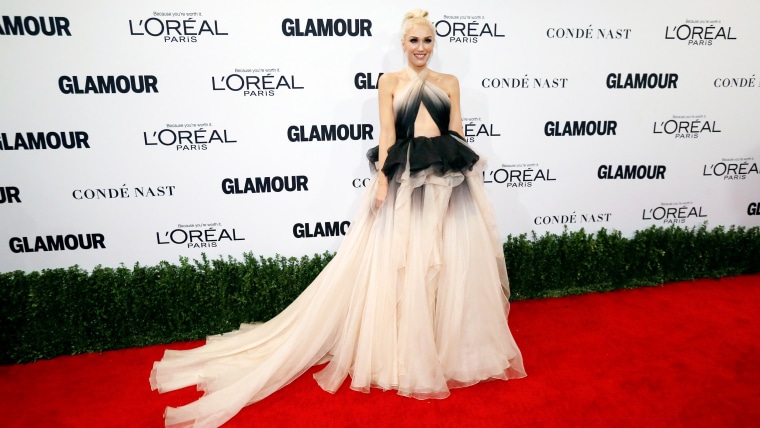 But the hit maker also gives herself credit and realizes that she's pretty amazing, too.
"I was kind of feeling like, 'Wow!' I knew it was dark," she told TODAY's Natalie Morales of her struggles. "I was like, 'God, I didn't know I was going to bust out and be a butterfly,' you know?"
RELATED: Blake Shelton talks Gwen Stefani: 'All this just has to be meant to happen'
Now she's ready to spread her wings.
"Right now I'm feeling a little bit like Rocky on top of the steps, with the hands up, going, 'Whooooa!'" she told Glamour.
Follow Ree Hines on Twitter.