Gwen Stefani, who has been in the spotlight after ending her 13-year marriage to Gavin Rossdale and finding new love with Blake Shelton, has been relatively open about the ups and downs of the past year.
But a new interview with The New York Times, published Thursday, took things to the next level: Stefani discussed her divorce candidly and with great emotion, and offered a fresh perspective on the romance everyone's been talking about.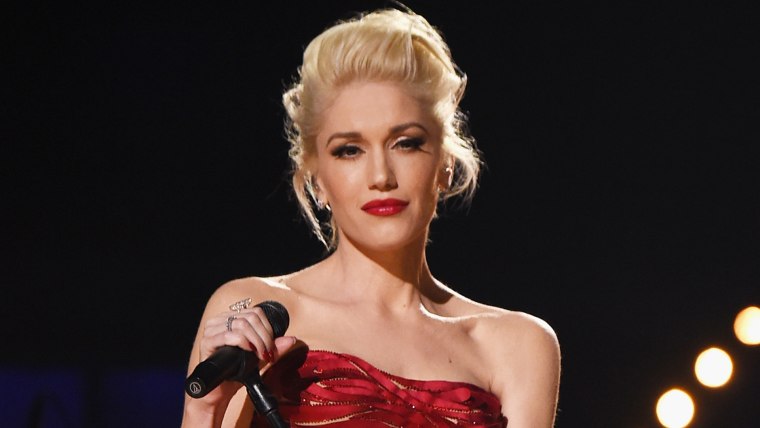 Speaking about her post-divorce mindset, Stefani summed up her thoughts succinctly: "I'm gonna die. I am dead, actually. How do I save myself? What am I going to do? How do I not go down like this?"
RELATED: Gwen Stefani and Blake Shelton did some serious canoodling at pre-Grammys party
In the end, she knew what would heal her. "I have to make music out of this. That's what God wants for me."
And, of course, that's what she went ahead and did. "This Is What the Truth Feels Like," her first solo album in a decade, will be released on March 18 and expresses the plethora of emotions, both good and bad, she's experienced over the course of the past year.
RELATED: 'Voice' coaches dance around topic of Gwen Stefani and Blake Shelton's romance
And as for her relationship with Shelton, a fellow coach on "The Voice" whom Stefani calls "one of my co-workers," that romance seemed to come naturally. After all, Shelton was also dealing with divorce, allowing them to bond over "literally the exact same thing in literally the exact same time frame."
"Never in my wildest, craziest dreams would I ever have seen this coming," she told the paper.
RELATED: Gwen Stefani says 'Make Me Like You' is about Blake Shelton
"I'm not going to say I'm not still picking up the pieces and every day isn't a challenge," Stefani concluded. "I'm still in shock. But it's an awesome time."