Sure, Blake Shelton is a coach on a hit singing competition, a country crooner with nine CMA awards and he's the man responsible for one of the best-selling records of the past year. But he wasn't always so cool.
And girlfriend Gwen Stefani won't let him forget it!
Behold the look that kicked off his career: the mullet.
Earlier this week, Stefani changed her Twitter profile pic to a vintage shot of her beau complete with long flowing curls, blunt bangs, sideburns and a big smile.
RELATED: Blake Shelton opens up on love and loss: Gwen Stefani 'saved my life'
The hilarious cut wasn't exactly Shelton's best look — and he knows it.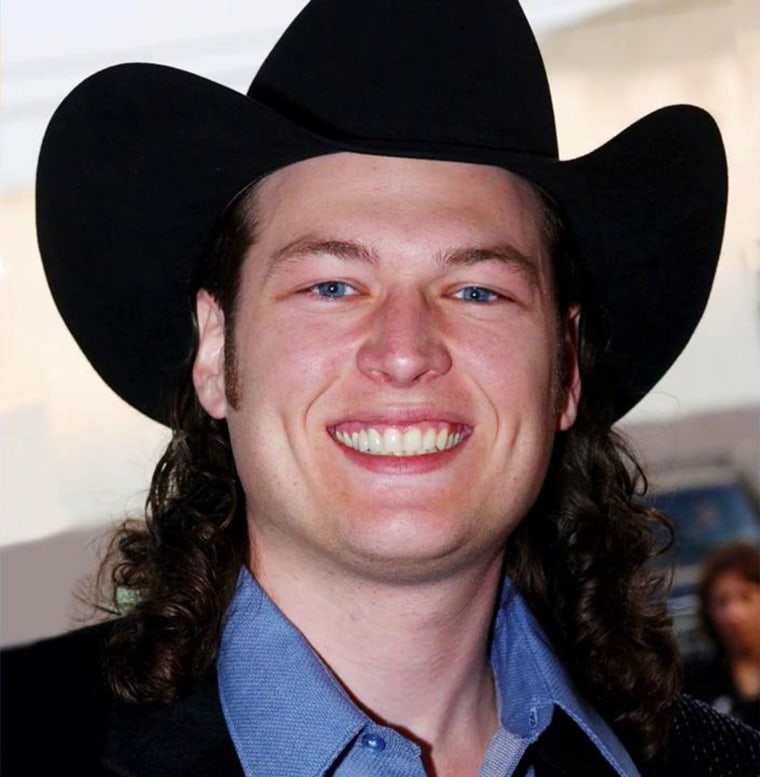 During a visit to TODAY last summer, the "If I'm Honest" singer took a closer look at one throwback photo and was brutally honest about his old hairstyle.
"I mean, that is ridiculous," he said. "Why didn't my family or friends or somebody tell me how stupid I looked?"
Anchor Al Roker did his best to assure Shelton that "at the time, it looked cool." But the "Voice" star wasn't buying it.
"What time period did that look cool, Al?!" he shot back. "What are you talking about?"
RELATED: Watch Blake Shelton, Gwen Stefani and her sons in epic holiday dance-off
He also said, "There were no girls in my life at that point — I can promise you that."
Of course, that problem — and those long, ugly locks — are long behind him now.