Happy 40th, Blake Shelton! Thanks to your girlfriend Gwen Stefani, yours is the birthday that keeps giving.
We've already seen how fellow musician and "Voice" coach honored Shelton's big day on June 18, posting some super-cute throwback photos of her main man. But that wasn't the end of it!
While traveling with his crew to the Country Jam 2016 festival in Grand Junction, Colorado, Stefani threw Shelton a low-key celebration complete with cheesy birthday glasses, a glitter headband, singing and two birthday cakes (one from the crew and one shaped like a guitar).
MORE: Gwen Stefani wishes Blake Shelton happy birthday with childhood pics
Stefani got into an '80s mood by singing Daryl Hall and John Oates' "I Can't Go for That (No Can Do)"!
And we're not sure if Shelton actually had so much fun he got a nosebleed, but in this video, he's grooving along with some tissue apparently attached to his face!
Stefani captured much of it on Snapchat video. Once the pair reached the show, she continued reporting from backstage.
Later, she joined Shelton onstage.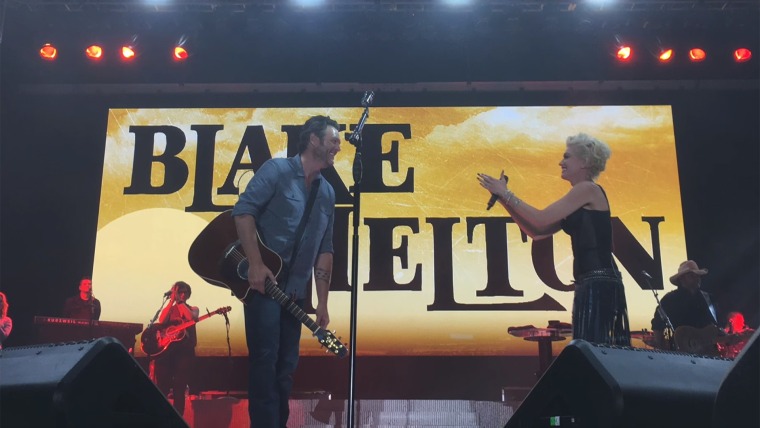 MORE: Gwen Stefani opens up about loving Blake Shelton, moving on from Gavin Rossdale
And when he saw how she could get a crowd riled up, well, it turned out that the 46-year-old singer was not just a great girlfriend, but teacher as well.
Hope it was great, Shelton (and we're pretty sure it was)!
Follow Randee Dawn on Twitter.