If you weren't sure Blake Shelton and Gwen Stefani's romance was the real deal, these photos might take care of that.
Blake Shelton and Gwen Stefani have made no effort to hide their burgeoning relationship over the past few months, appearing together at events large and small. But if there were any remaining doubts about the pair's involvement with one another, their excessive PDA at Clive Davis' pre-Grammys party Sunday night will swiftly put an end to those.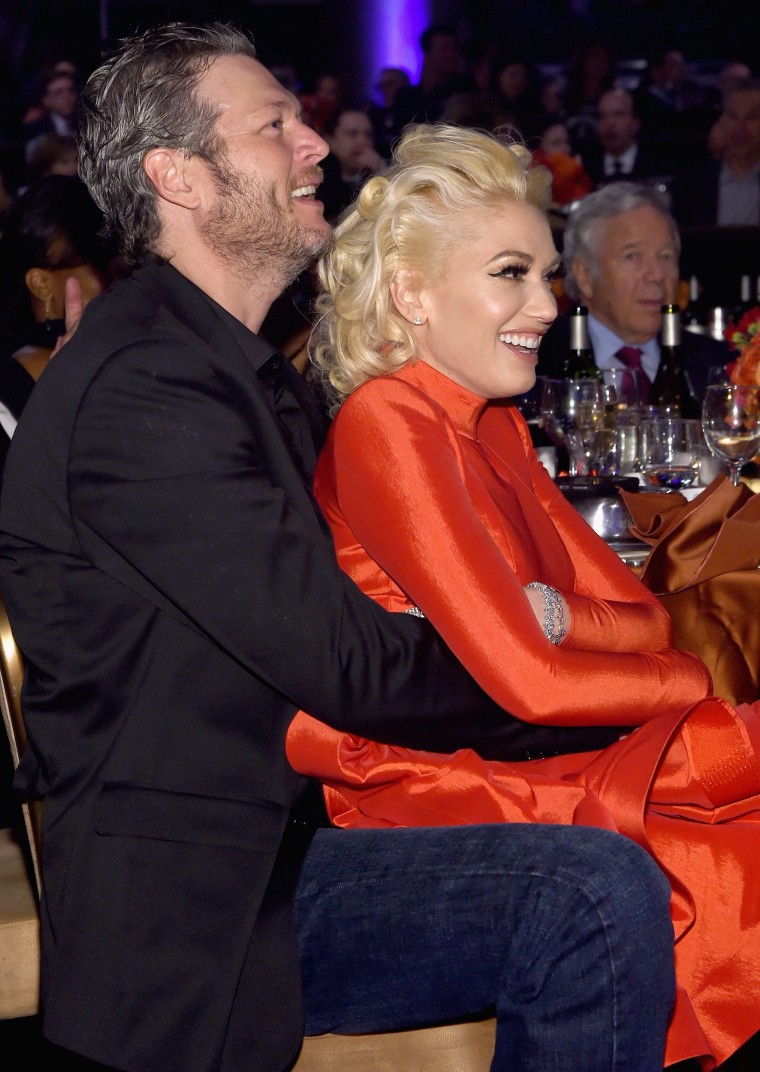 RELATED: Gwen Stefani addresses Blake Shelton dating rumors on 'On Air With Ryan Seacrest'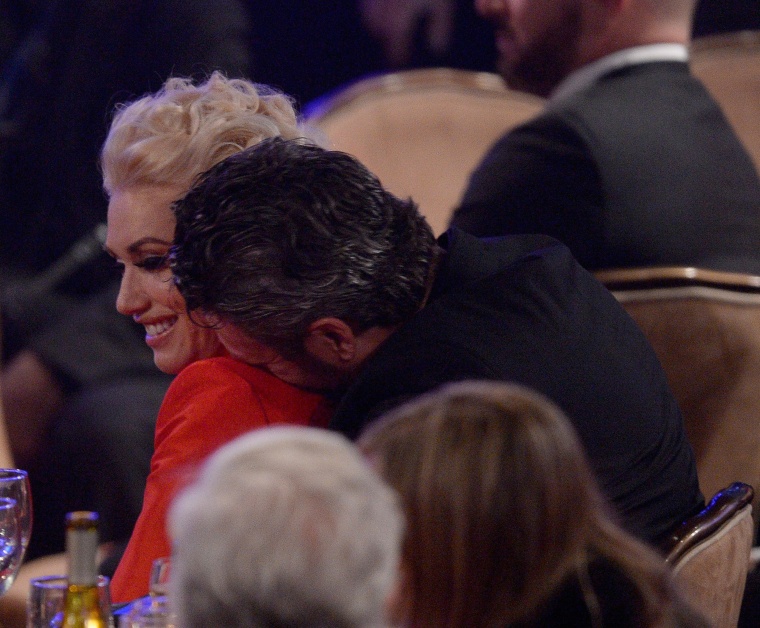 The 39-year-old country singer and 46-year-old pop star were spotted doing what can only be described as extreme canoodling. Stefani sat in Shelton's lap and grinned happily for the flashing cameras while he whispered in her ear.
RELATED: Gwen Stefani talks divorce from Gavin Rossdale: 'I wish it didn't happen'
The musical duo, both coaches on "The Voice," made the show much more interesting when they admitted this past fall that they were in a romantic relationship.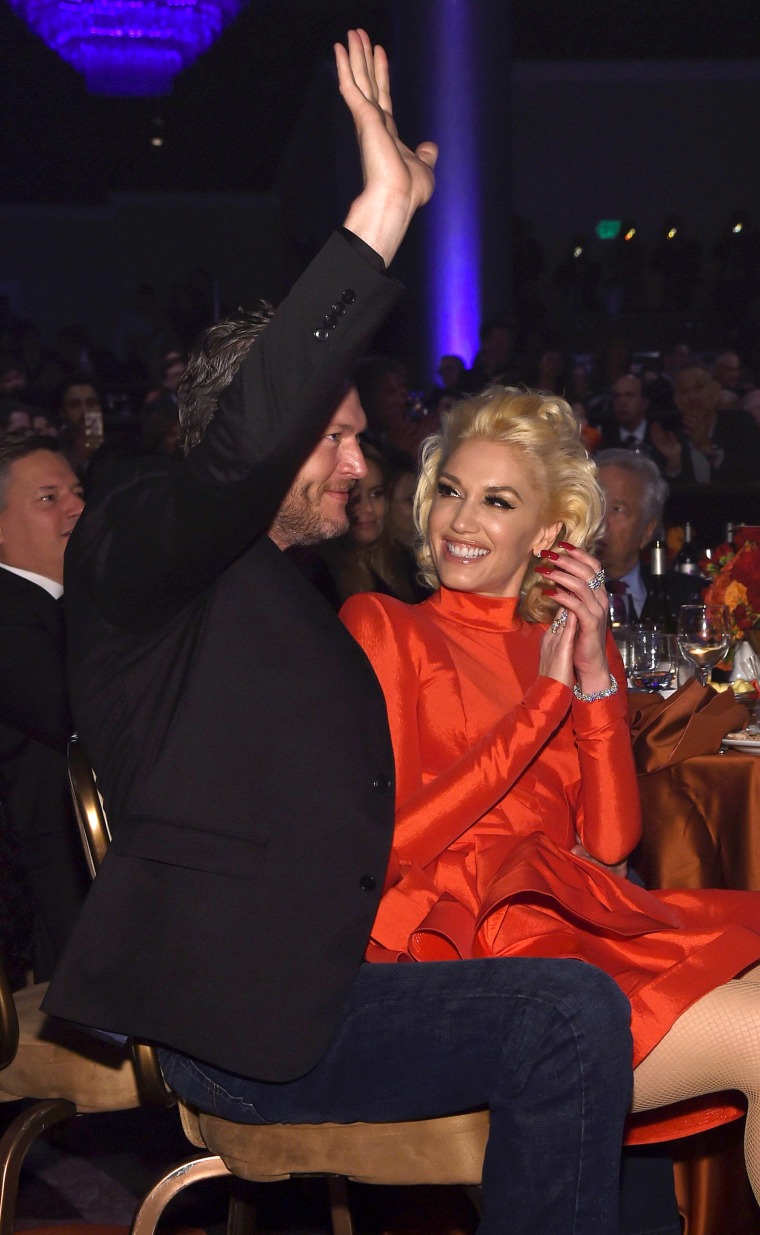 In a vibrant red dress and a Monroe-esque 'do, Stefani played up the Valentine's Day vibes beautifully. And, of course, like any uber-romantic storybook heroine, she appeared to have had lost her shoes at some point in the night.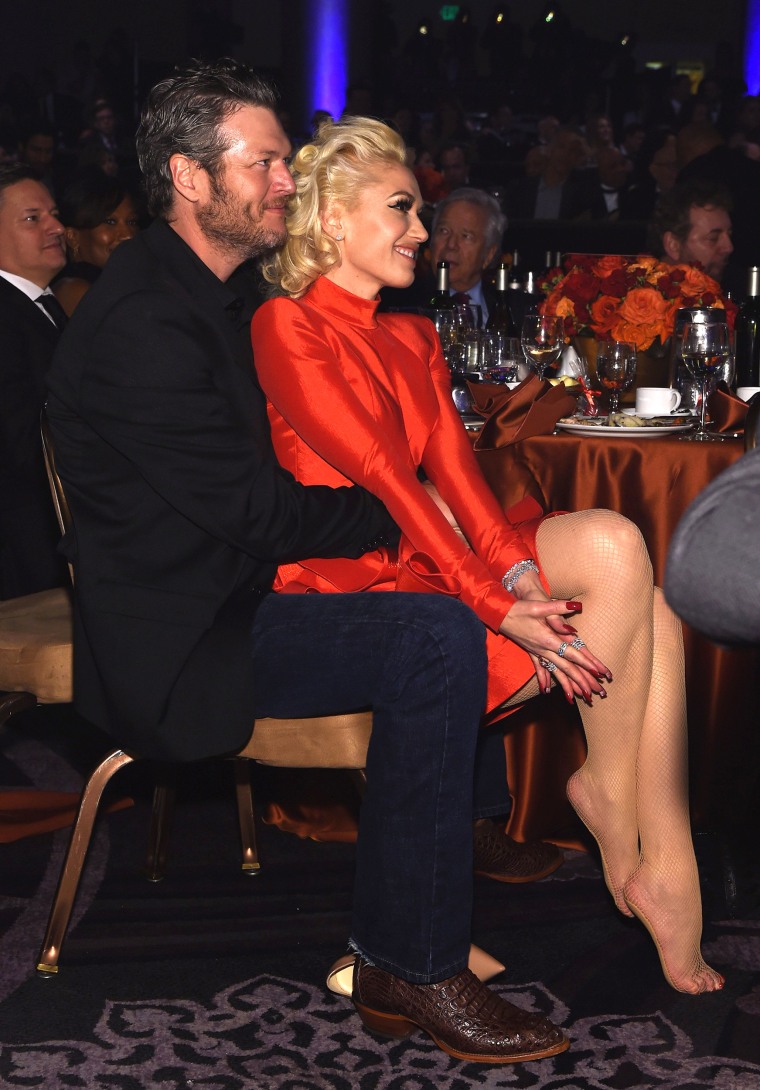 Shelton and Miranda Lambert parted ways after four years of marriage in July 2015. About a month later, Stefani announced that she and then-husband Gavin Rossdale were divorcing after 13 years together.