An Australian publisher's claim that he debuted the world's biggest book at a German book fair is inaccurate, according to information from Guinness World Records sent to TODAYshow.com Thursday.
The largest book in the world measures 13.71 by 12.36 feet and weighs more than 1.2 tons, spokesperson Sara Wilcox said. The only copy was completed in Hungary on March 21, 2010.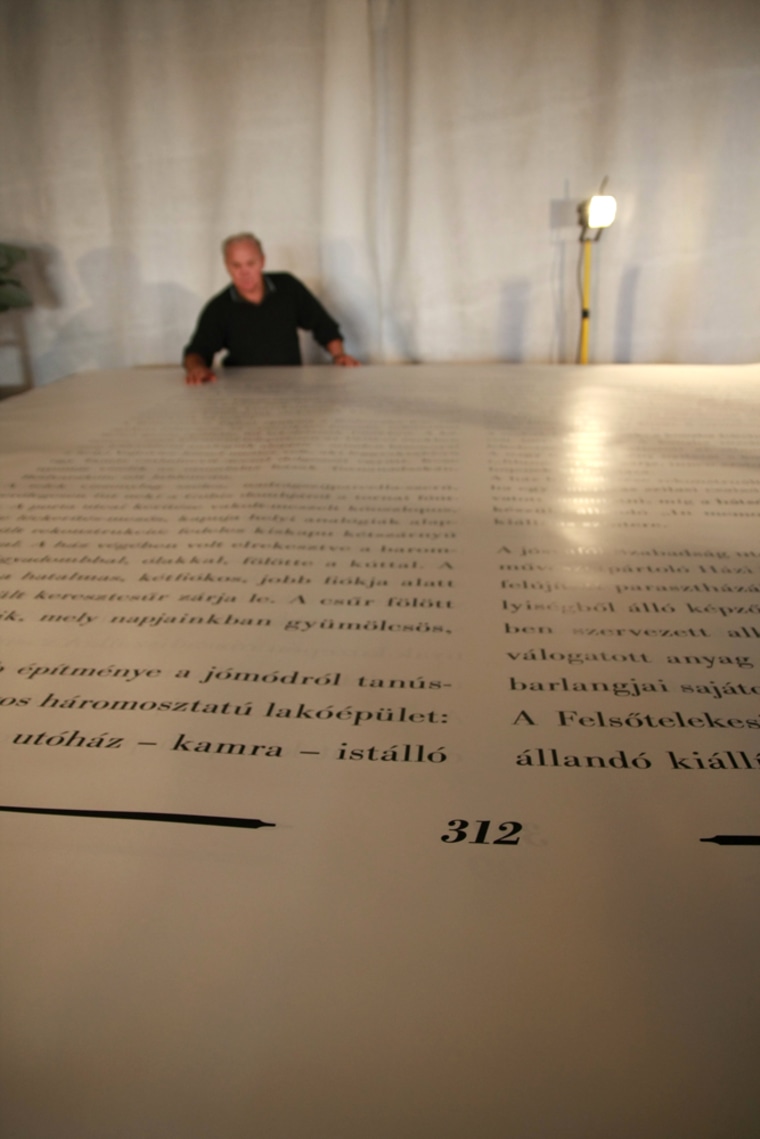 Gordon Cheers, the managing director of the Australian publishing company Millennium House, told the AFP that his 6-by-9 foot atlas, titled "Earth, Platinum edition," was the world's largest. "This is the first time a book this size has ever been seen," he said, adding that his company would only print 31 copies, each going for about $100,000.
"It's all about creating a legacy," he told the AFP. "Today, everything is digital and it's gone in a second. This will still be around in 500 years."
In a statement to TODAYshow.com, Suzanne Gross, an official from Millennium House, indirectly questioned Guinness' definition of "book."
"When is a book a book? If there is only one copy produced is it a 'book'? ... Anyone can grab two huge planks of wood, hinge them together and paste in some paper and call it a book," Gross wrote, noting that there will be 31 copies of "EARTH, platinum edition."
"Platinum is not big because it can be. Platinum is big because it needs to be. That's a book," she said.
An image of the book that currently holds the title is visible on the right.
"EARTH" may still nab a Guinness World Record. It likely could receive the award for world's largest atlas.
The current record-holder belongs to the Klencke atlas, which was made in 1660 as a royal gift. Wilcox said it measures just smaller than 6-by-3.5 feet, belongs to the British Library and was measured on Feb. 2, 2010.
Guinness World Records hasn't yet received a request to verify the publisher's claim, Wilcox said Wednesday.
More from TODAYshow.com: Great gourds! A whole new level of pumpkin carvingDuke coed's scandalous sex ratings go viralRetired cop leads team of real-life ghostbusters