Alan Thicke was one of television's most beloved dads, so it's no surprise fans mourned when Thicke died suddenly of a ruptured aorta last December at 69.
Now, members of the "Growing Pains" star's TV family have reunited for the first time since the actor's death to talk about their grief — and their love for their former co-star — in a special episode of "The Dr. Oz Show" airing Thursday.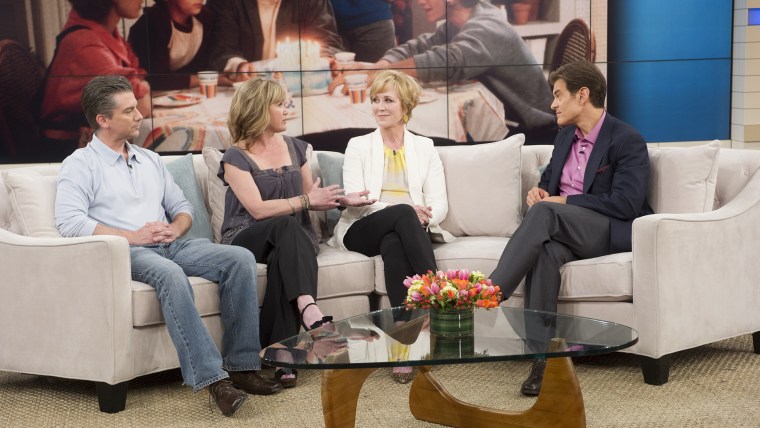 "Well, I have to tell you this is very surreal. He was a great guy. We loved him. We were a family," said Joanna Kerns, who played Thicke's wife, Maggie Seavers, on the hit '80s sitcom.
"We spent, you know, 10, 12 hours together a day sometimes. Sometimes we were with Alan and each other more than we were with our regular family," Kerns added. "But, we miss him."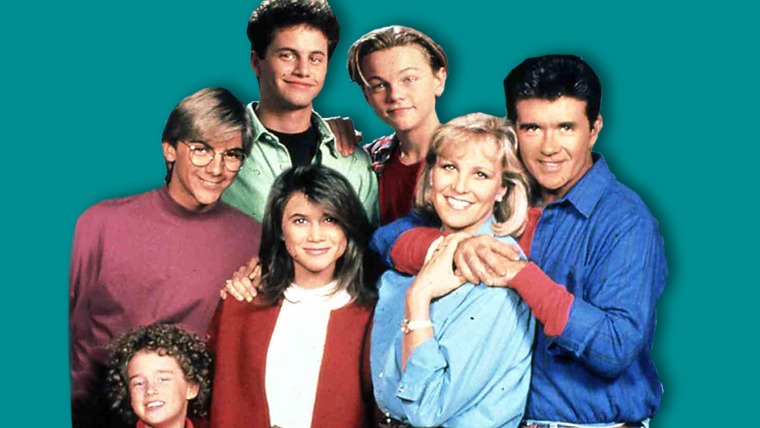 Tracey Gold, who played the couple's brainy daughter, Carol, revealed a "weird" moment she experienced on the day Thicke died.
"I was walking to meet my husband at his work and I started to feel this rush over me. I felt dizzy and that never happens to me...I didn't even think I should get behind the wheel and drive," Gold shared.
"You know, when I thought back on it," she added, "that was the exact time (that Thicke died)."
Jeremy Miller, who played the Seavers' youngest son, Ben, fondly recalled the last time he saw his TV dad.
"Tracey and I got to spend a wonderful day with him in Chicago. We were just doing an autograph signing and we got to sit there and just talk and tell stories and mess around all day," said Miller, who said he talked to Thicke about a new TV show he was working on.
"Even with everything going on, Alan being Alan, on the phone, doing autographs, selling his book, doing this, working, taking meetings, he still took me aside, you know, talked to me about the show, gave me a little advice, you know that's just who he was," said the actor. "He was so generous with his time."
RELATED