Keala Settle's Oscar night performance from her movie, "The Greatest Showman," brought the audience to its feet. Her routine is even more impressive after the actress revealed she suffered a mini-stroke just one week before the big night.
Settle, 43, lost motor functions in half of her body while suffering from a warning stroke during rehearsals for "This Is Me." The experience lead doctors to diagnose her with a rare cerebrovascular disorder known as Moyamoya disease.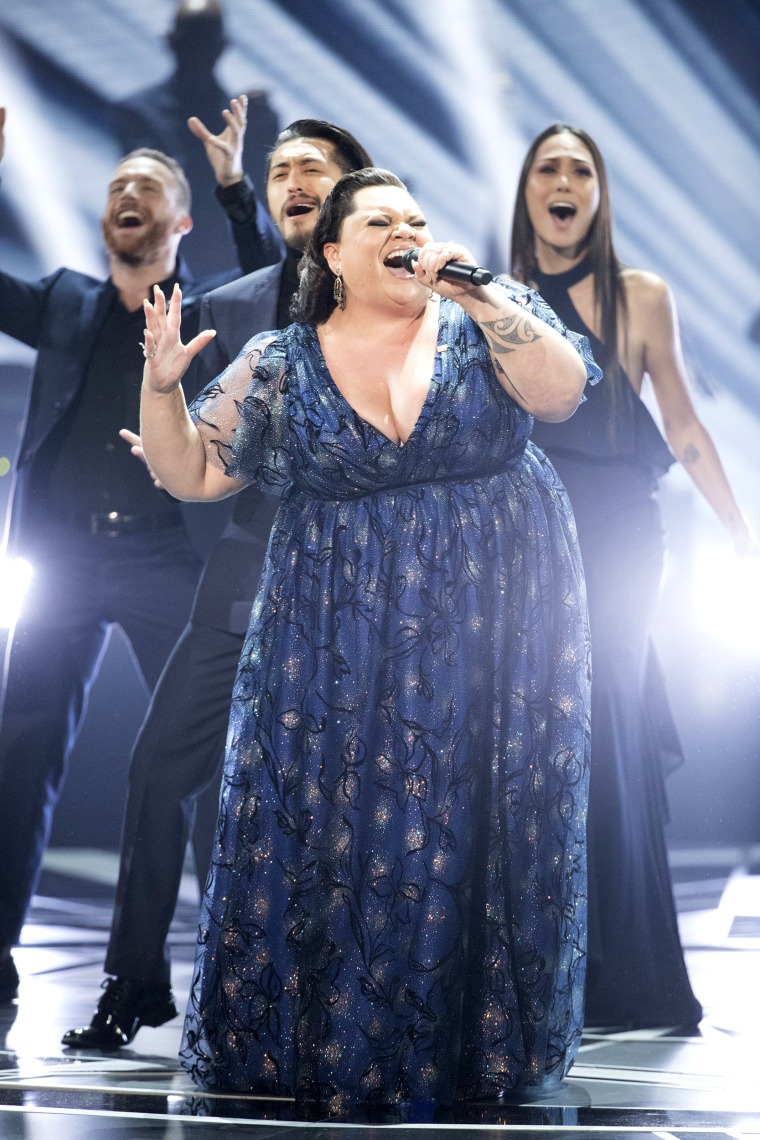 Settle eventually underwent a 10-hour double-bypass brain surgery to address her health scare, she told People magazine in an interview.
"It's shifted me in ways I'm still understanding," she said about her journey to recovery. "The way that I look at the world is so completely different. I'm more at peace than I've ever been; I can find the joy in things I never could. This truly gave me another lease on life."
Settle said the experience forced her to slow down what had been a jam-packed schedule. In the weeks leading up to the Oscars, she had been on a non-stop worldwide promotional tour for the soundtrack of "The Greatest Showman," in which she played the Bearded Lady.
"I was completely rundown," she said. "I had gotten food poisoning in Tokyo, I was fighting a cold. I barely had anything left to give."
On Feb. 24, Settle felt something go wrong in the middle of rehearsals for her Oscar performance.
"It was like someone cracked an egg on the top of my head and then drew a line on my body, turning one half off. My body started drooping immediately," she recalled. "I tried to put my hands up to my face, but I could only move my left arm. I couldn't talk because part of my tongue was immobile. I tried to stand, but there was nothing."
Settle was experiencing a transient ischemic attack, or TIA, which is often called a mini-stroke because their symptoms — including slurred speech and weakness on one side of the body — are viewed as precursors to a full-scale stroke.
Settle said she regained her body's motor functions within 20 minutes.
"It could have happened at any time," Settle said. "It just so happened to happen a week before the biggest performance of my life."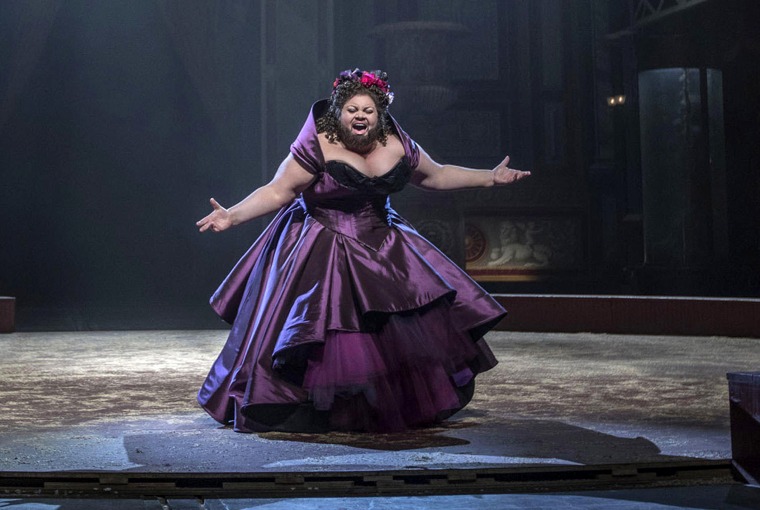 Brain scans over the next few days revealed the degree of her problem but Settle decided to delay brain surgery so she could perform at the Oscars. She was put on anti-seizure medication, low-dosage aspirin and encouraged to stay hydrated.
"I'm used to working in the theater and the show must go on," she joked.
She finally underwent surgery on April 27 to open up blood flow to the blocked side of her brain. She's since had to start her life over in many ways.
"I needed a blood transfusion to help move, and then I spent the entire first month doing a lot of cognitive and physical therapy to relearn how to walk, talk, write, and live life again," she said. "I've been growing my memory, too. It's all a process and I'm still working on it daily."
But Settle is ready to be back in action. She has been cast in a featured role in Fox's upcoming live production of "Rent" in January. She's also working with her doctor and another patient to start the first Moyamoya foundation.
"The universe had its chance to take me and I'm still here," she said. "I'm just so grateful to be alive and I'm not giving that up."