Russell Crowe is looking to resurrect his comatose film project — reportedly with a director of his choosing.
"Eucalyptus" was shelved, supposedly over script problems, but according to reports from the set, trouble began because Crowe kept on insisting on changes in the dialogue written by director Jocelyn Moorhouse, who has been trying to get the film made for seven years. "Although it was widely viewed as a good script, Crowe thought the dialogue needed work," according to The Australian. "But Moorhouse was very sensitive, and resistant, to Crowe's attempts to rework it." Moorhouse took her complaint to the producer of the flick, who reportedly sided with the film's star. So the film may still go ahead, and Crowe is said to be trying to convince Bruce Beresford ("Breaker Morant") to take on the film.
Crowe, who is executive producer of "Eucalyptus," has clashed with directors over dialogue before. He is said to have had the first screenwriter of "Gladiator" replaced after objecting to the dialogue in that film. But he continued to grouse, at one point saying of the character's final lines, "I'm not going to speak this [bleep]." After Crowe won an Oscar for the role, he reportedly said, "It was [bleep], but I am the greatest actor in the world and I can make even [bleep] sound good."
No star trip for Smith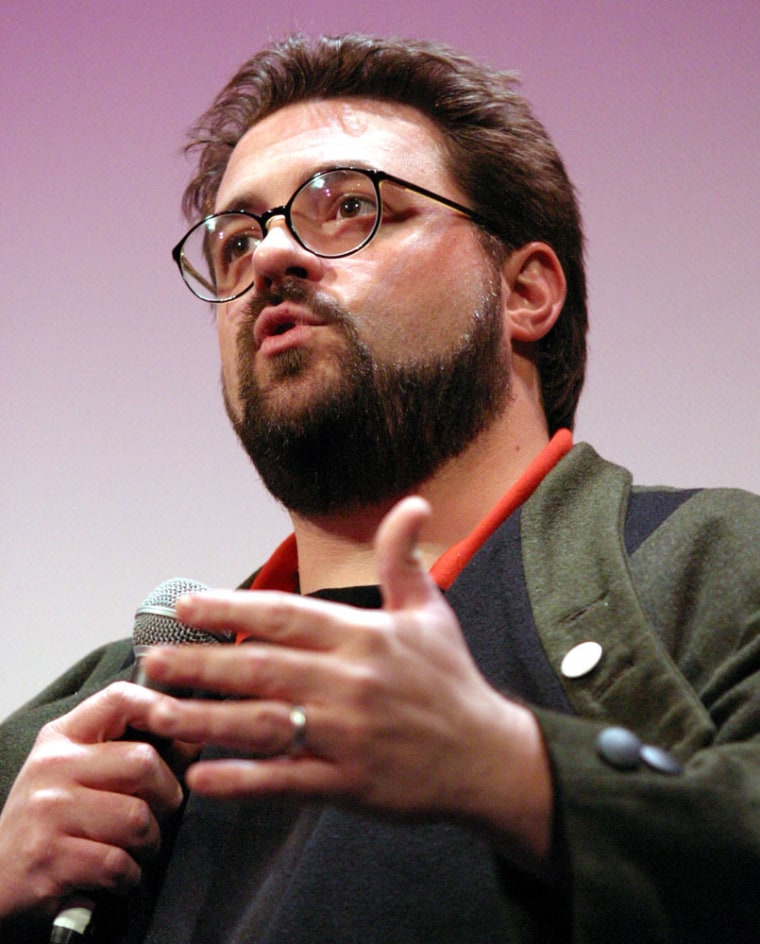 Kevin Smith doesn't like the way his demeanor was described recently by Wired News.
The director of "Jersey Girl" had some choice words when Wired News quoted someone as saying that he frequents a place called Genius Bar, and "rarely has anything to say, but always looks [bleeped] off when he is forced to wait at the bar just like everyone else."
"If I looked [bleeped], it's only because I don't burst into a room, a'la Robin [bleeping] Williams, trying to make everybody laugh," Smith ranted on his web site. "What the [bleep] is this [bleep]? Now, if you're not wearing a grin all the time, you're [bleeped]?"
Smith, who insists he only visited Genius Bar once, also denies that he was irritated about having to wait at the bar. "I'm not [Ben] Affleck," he wrote. "I'm used to waiting in lines."
Wired News had no comment.
Notes from all over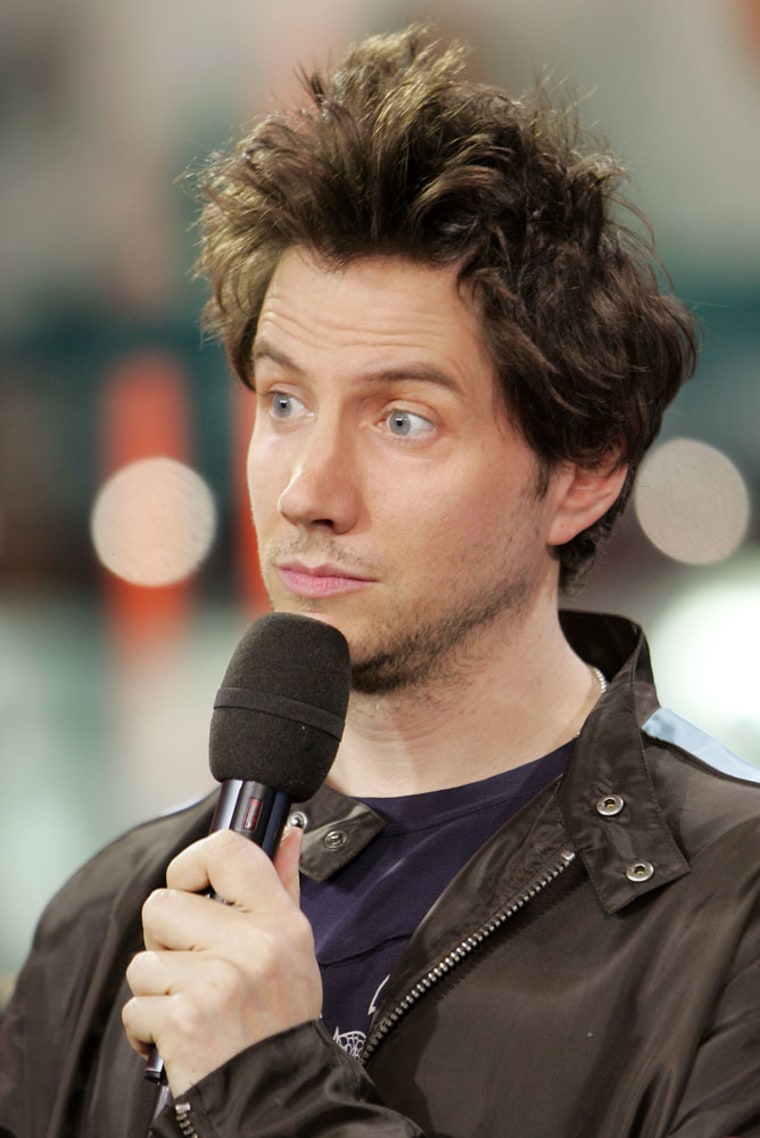 Elizabeth Jagger wants her wrinkly rocker Dad Mick to get a some fashion tips from designer Matthew Williamson. "Matthew is so hip and Dad needs a make-over," the model daughter said, reports World Entertainment News Network. "It would be so great if Matthew told him what to wear, but I'm not sure Dad would go for it." ...  "Beyonce and J. Lo are raising eyebrows with their saucy leather catsuits in an ad for Pepsi that's playing overseas. ... "Son of the Mask" star Jamie Kennedy wants to make a biopic about the life of former Van Halen frontman David Lee Roth. "Because he's a really great entertainer," Kennedy told Dark Horizons. "Not many people know his story but it's pretty interesting. And I also want to do Ozzy, but Colin Farrell's going to get it because he's a funny little leprechaun. Did I say that?"
Mondays through Thursdays on MSNBC.com