/ Source: msnbc.com contributor
'The Graduate' (1967)
Before the word "cougar" ever entered the lexicon, people called older women who dated younger men "Mrs. Robinsons." And for good reason. Anne Bancroft defined the role of the seductive older woman playing Mrs. Robinson in this comic-drama, where she puts the moves on an anxious college grad played by Dustin Hoffman. It was positively scandalous at the time to think of an older, married woman carrying on an affair with a man her daughter's age. Wait, that's still kind of scandalous! The sparks really fly between Bancroft and Hoffman, though, which is one reason this movie is still a classic. The only false note comes when Hoffman's character takes to the Robinson's daughter Elaine (Katharine Ross). After the hot scenes with Bancroft, this vanilla affair comes off sort of, well, plastic (and if you don't get that joke, see the film).
'Risky Business' (1983)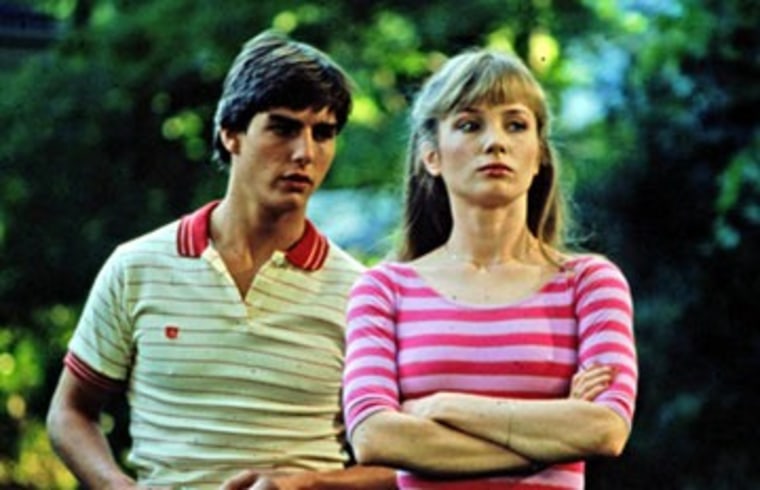 People who talk about Tom Cruise's breakout vehicle as being a wild teen comedy are missing the point of the movie. Or at least half the point. Beyond the high school high jinks there's a love story. Granted, it's a pretty implausible love story, since it pairs Cruise, who plays naïve high school senior Joel, with a jaded call girl named Lana (portrayed by Rebecca De Mornay). But some genuine affection develops between the unlikely duo once they get beyond that awkward early stage of romance — which in their case includes payment for sex, theft and setting up a house of ill repute in the 'burbs. In the end, the film shows us how relationships with age differences can work for both parties: Lana schools Joel in the ways of the world, while Joel shows Lana that true love just might be possible.
'Class' (1983)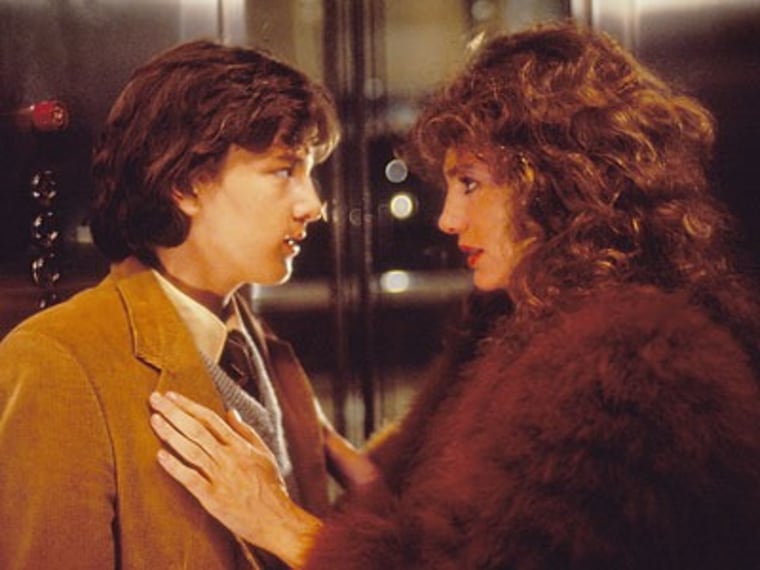 There's an urban legend about a high school boy who goes to a drugstore to buy some condoms and tells the pharmacist he has a hot date — nudge, nudge — but when he rings his date's doorbell her dad answers, and he's the pharmacist. Oops. "Class" is like that tall tale. Here, shy prep schooler Jonathan (Andrew McCarthy) is urged by best bud Skip (Rob Lowe) to hit a local bar where he can meet wild older babes and gain some much-needed carnal knowledge. So Jonathan picks up a 40-something barfly named Ellen (Jacqueline Bisset), but when he visits Skip over winter break he finds Ellen is Skip's mom. Awkward! Speaking of which, this film itself is awkward, not knowing whether it's a teen comedy or a drama with Something to Say. But the scenes between Bisset and McCarthy generate enough heat to make their May-December affair one to remember.
'How Stella Got Her Groove Back' (1998)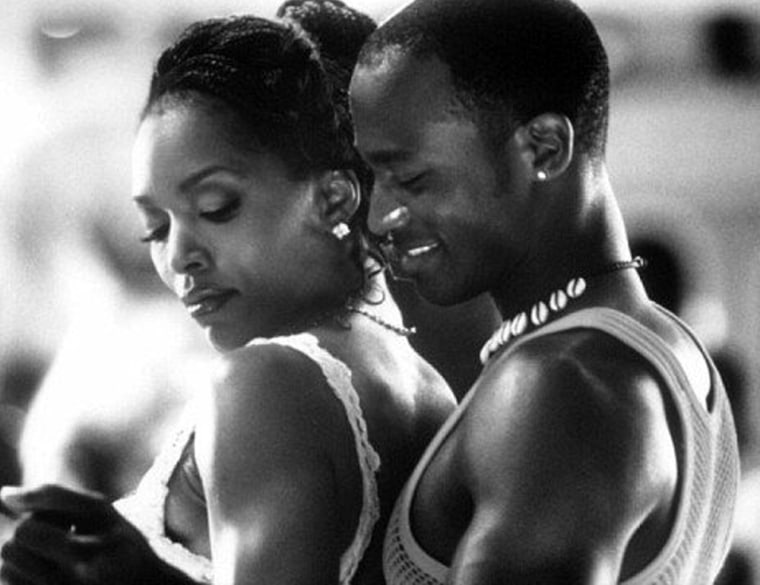 Nice film — shame about how it turned out in real life. Author Terri McMillan wrote "Stella" as a loosely based account of her romance with a younger man. Her story became a hit as a book in 1996, a bigger hit as a film in 1998, and a mega-hit in the gossip columns a few years later when the romance ended in a messy divorce. That shouldn't mar the film, though. In the big screen version, the always-interesting Angela Bassett plays the title character, a 40-year-old white collar working mom who takes a Jamaican vacation and meets the man of her dreams in Taye Diggs, who is young enough to be her son. The romantic chemistry between Bassett and Diggs is what made this film work in 1998 and what allows it to transcend the real life tale that didn't wind up quite so groovalicious.
'The Door in the Floor' (2004)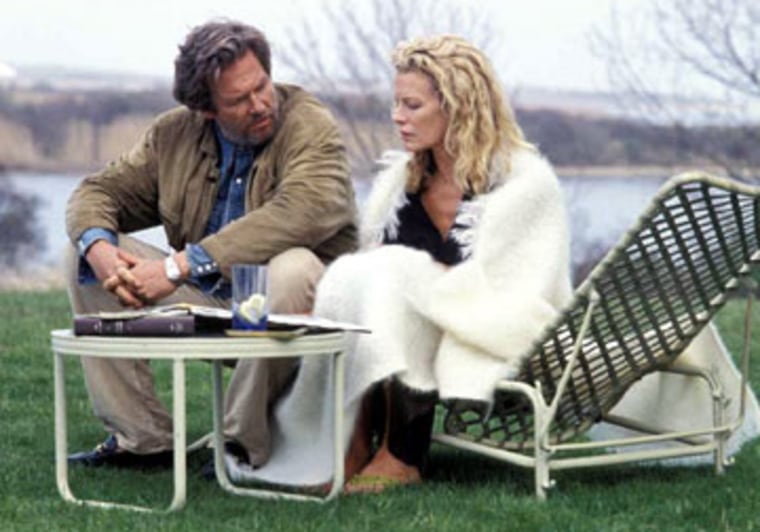 Death, depression and divorce, not romantic antics, are the main themes of this somewhat overlooked adaptation of the John Irving novel "A Widow for One Year." But there's a cougar story lurking here, too. Kim Basinger stars as Marion, a woman distraught over the deaths of her teenage sons. After hubby Ted (Jeff Bridges) and Marion split up, she's left with a lot of time to stew over the lousy hand she was dealt in life. But then along comes Eddie (Jon Foster), a teenage boy hired as Ted's assistant who attends the same school Marion's sons did. Marion and Eddie immediately bond, since she sees him as an emotional substitute for her sons and he sees her as, well, Kim Basinger. The knowing sensuality Basinger brings to the love scenes reminds you exactly why older women hold such an allure for so many younger guys.