Dwayne Johnson has lived up to his nickname: The wrestler-turned-actor is truly a rock for fans who need him.
Take this random email he got from a fan, whose "potty mouth" grandmother is also an admirer of the "Moana" star. Johnson posted a short video of himself on Instagram responding to a request from the grandchild of one Mrs. Judy Rosenberg, aged 76, mom to five and grandma to 17, who is currently in hospice with stage 4 pancreatic cancer.
The email asked Johnson to say some kind words to Rosenberg, who brought a special friend with her into hospice: a giant cardboard cutout of Johnson in full wrestler gear. (That is to say, not wearing much.)
We love her already!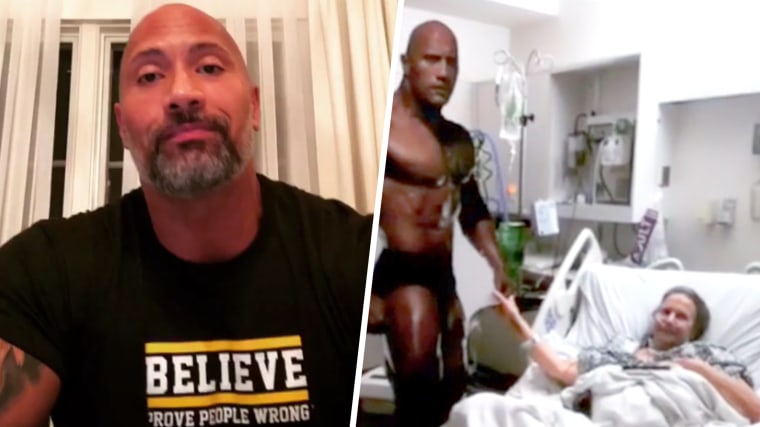 And so does Johnson, who sent her (by request) air kisses, told her "you're so sexy" and wished her "all the love and all the positive energy in the world."
"Stay strong," he said.
Our thoughts to you, Judy Rosenberg, your loving family and also to your personal "Rock."
Follow Randee Dawn on Twitter.