The all-star tribute to Lionel Richie was perhaps the first buzzworthy performance of the 2016 Grammy Awards.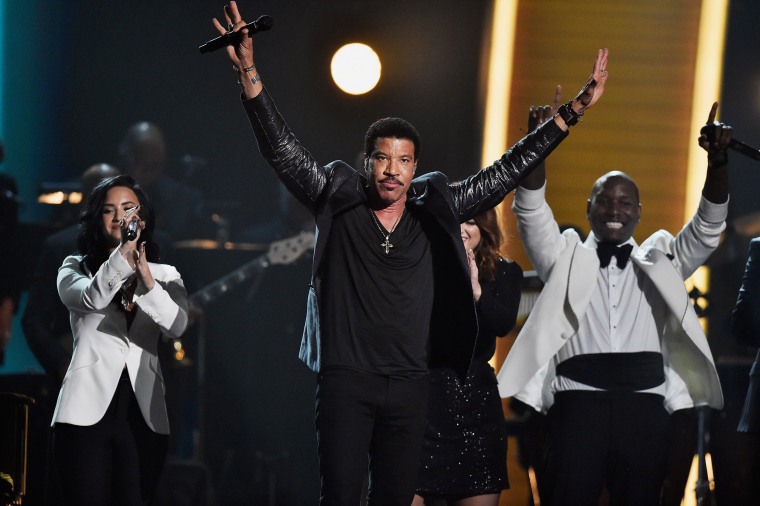 Kicking off the tribute to the MusiCares Person of the Year was 10-time Grammy winner John Legend, who opened the medley at the piano with "Easy Like Sunday Morning," a hit for The Commodores, of which Richie was a member before going solo.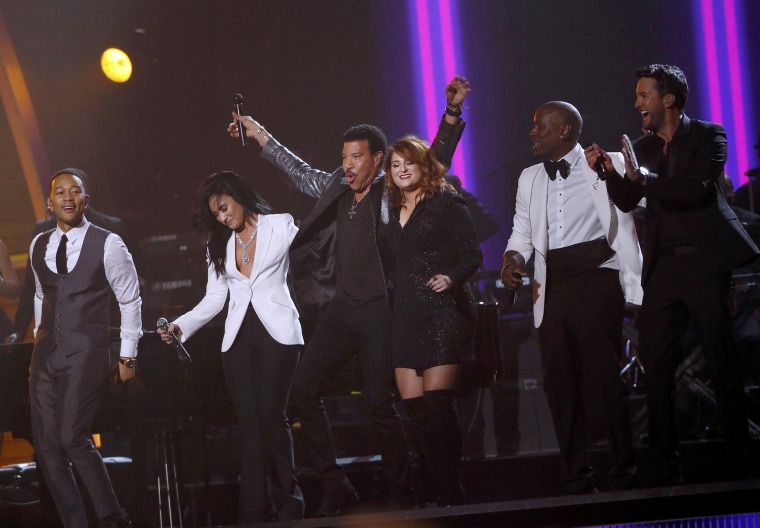 Legend introduced Demi Lovato, who brought her powerful vocals to Richie's "Hello," jumping octaves on the chorus and wowing the crowd as she belted, "I love you!" Richie pumped his fists as he watched from the audience.
Luke Bryan followed, bringing a sweet country twang to "Penny Lover," before Meghan Trainor took the stage for her take on the hit "You Are." She made way for Tyrese, who brought some serious funk to the Commodores' infectious hit, "Brick House."
That's when Legend and Bryan escorted Richie to the stage, where the honoree sang "All Night Long," prompting the crowd to rise to its feet and dance along to the feel-good track. Among the celebrity revelers in the audience were Beck, the Foo Fighters' Dave Grohl (who grooved while holding a red Solo cup), Don Cheadle, Robin Thicke and Wiz Khalifa.
RELATED: Grammys 2016: Taylor Swift delivers shimmering performance to open ceremony
As the medley came to a close, Richie shouted, "That's how we do it right there!" The audience seemed to agree.
Follow TODAY.com writer Chris Serico on Twitter.