We've really got to hand it to GQ. The magazine's latest cover is hilarious!
Kate McKinnon, Issa Rae and Sarah Silverman grace the cover of the magazine's special 2018 Comedy Issue, and their pic throws some pretty funny shade at Vanity Fair's epic Photoshop fail earlier this year.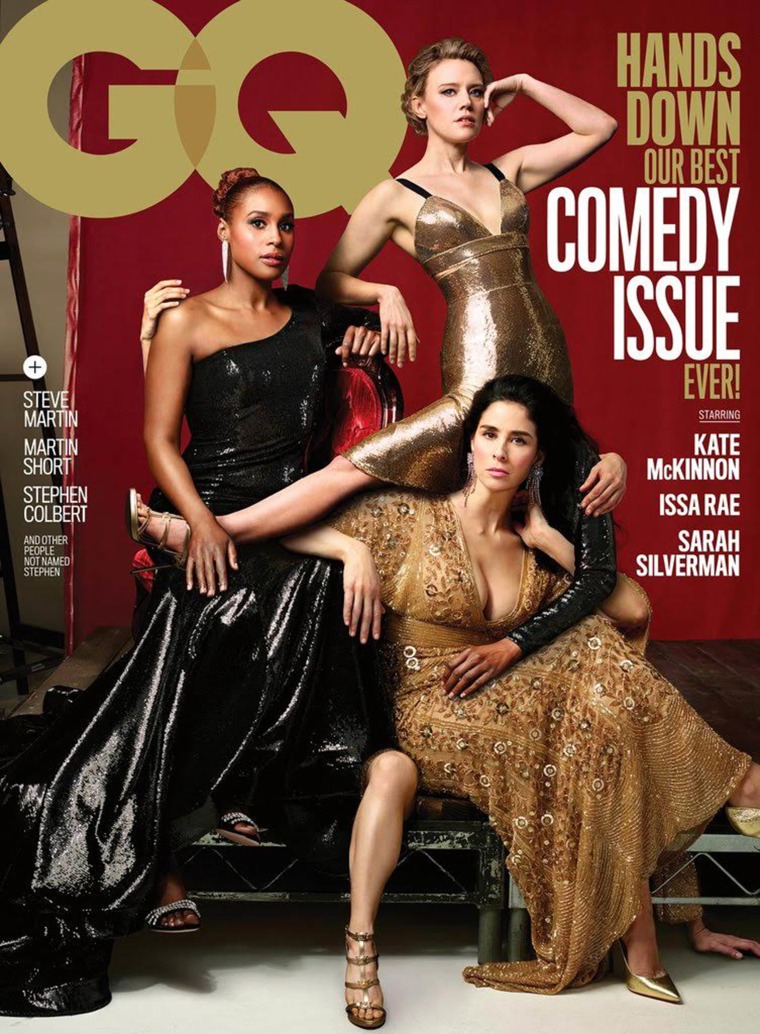 The three actresses are seen posing in glamorous sequin gowns, and while McKinnon's body is contorted in an odd position, that's hardly all that's kooky about the cover. Take a closer look and you'll see several random limbs have also been added to the mix.
Whose hand is that grazing Rae's shoulder? And, isn't that a third arm of Rae's reaching down across Silverman's body? As for "Saturday Night Live" star McKinnon, she's got one leg draped over Silverman's shoulder and one way, way down below on the floor. Speaking of the floor, another random hand is seen on the floor beneath Silverman.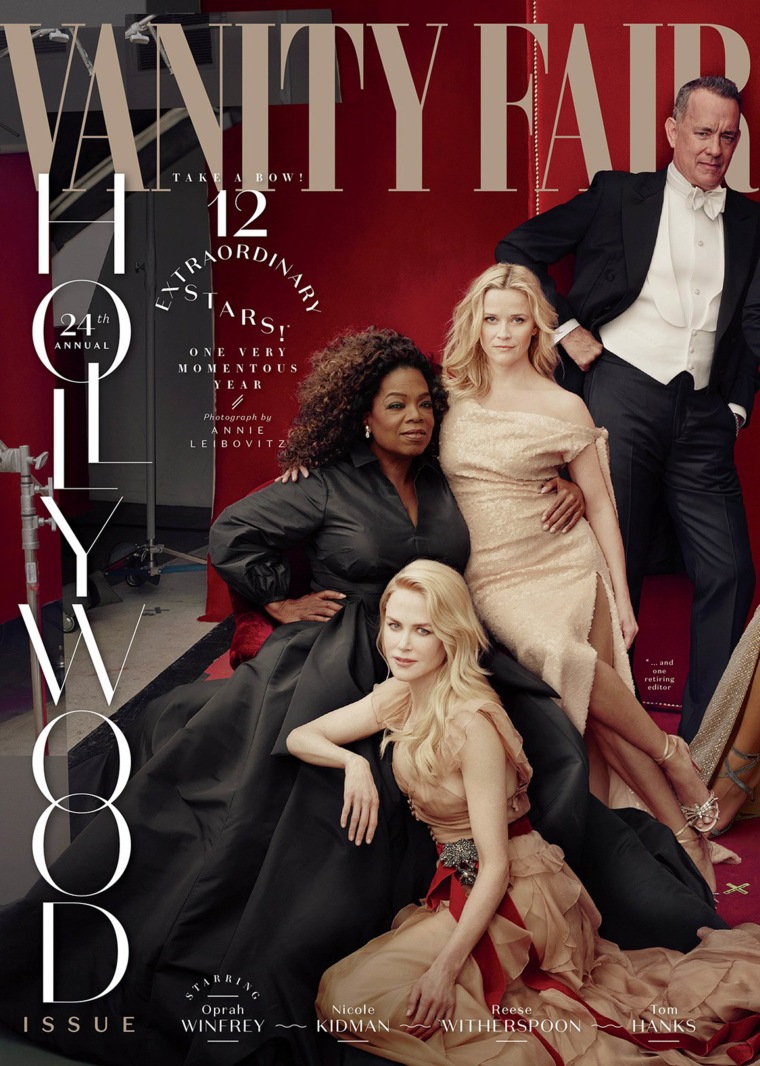 The wacky cover, shot by photographer Martin Schoeller, is a hilarious homage to Vanity Fair's 2018 Hollywood Issue, whose cover appeared to show Reese Witherspoon with three legs.
Vanity Fair published a second pic from the same photo shoot showing Oprah Winfrey with three hands! Look closely: One of the OWN media mogul's hands is on her side, a second is in her lap ... and a third hand is wrapped around Witherspoon's waist. Whoops!
As fans shared their confusion on social media, Witherspoon saw the hilarity in it all and chimed in to confess she's had three legs all along.
Vanity Fair eventually cleared things up with a tweet explaining that the lining of Witherspoon's dress only made it appear as if she had an extra leg. However, the magazine did cop to a Photoshop fail with Winfrey's three hands.
But never say the magazine can't take a joke. On Thursday, Vanity Fair responded to GQ's ribbing with a pair of choice puns.
"It's not going out on a limb to say we love Issa, Kate, and Sarah," the magazine tweeted. "Props to @GQMagazine for getting a leg up on this trend."